Tree Removal West Valley City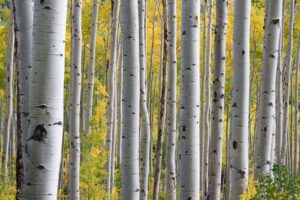 Tree Removal West Valley City
Tree removal refers to the process of cutting down and removing a tree from a specific location. This can be done for a variety of reasons, such as to clear land for development, to remove a dead or diseased tree, or to improve the overall health of a forest. The process typically involves cutting down the tree using specialized equipment and then removing the stump and debris from the area. Tree removal can be dangerous and should only be done by trained professionals.
Tree removal, also known as tree cutting, is the process of cutting down and removing a tree from a specific location. This can be done for a variety of reasons, such as to clear land for development, to remove a dead or diseased tree, or to improve the overall health of a forest.
The process typically begins with an assessment of the tree, including factors such as its size, location, and condition. Based on this assessment, a plan is created for how the tree will be removed. The tree is then cut down using specialized equipment such as chainsaws, felling wedges, and tree-climbing gear. The tree cutter will carefully cut the tree in a way that will minimize damage to surrounding property and minimize the risk of injury to themselves and others.
After the tree is cut down, the stump is typically removed using a stump grinder. This is a machine that grinds the stump into small pieces, allowing for easy removal and disposal. The debris from the tree, including branches and leaves, is also removed from the area.
Trees are a key component of any yard's landscape. They add beauty, shade and value to any property.
However, while trees add considerable aesthetic value to a home, they do require proper maintenance.
To make sure your trees are well-cared-for and don't pose a safety hazard, hiring a professional tree service is the best way to ensure your trees stay beautiful and healthy.
Customers rave about our tree care services. Take a look at our reviews here. Following are just a few of the services we provide to keep your trees healthy and beautiful.
TREE REMOVAL
A dead, a dying, or potentially dangerous tree needs to be removed. It involves assessing the tree, deciding on whether removal is the right option, and then competently and safely removing it.
TREE TRIMMING
Tree trimming is part of the regular tree maintenance regime. Trimming is essential in maintaining the look and health of trees as well as keeping them from becoming a safety hazard.
STUMP GRINDING
After a tree is removed, the stump is left behind in the ground. It is unsightly and dangerous, which is why removing it is necessary. We provide expert stump grinding to eliminate the stump leaving small wood chips. These can serve as excellent mulch for the yard.
SHRUB TRIMMING
Shrub trimming involves cleaning up the overall appearance of a plant by cutting the tips of its branches and is best done using power hedge trimmers. From small jobs to large, we keep your shrubs looking beautiful and healthy.
EMERGENCY TREE SERVICE
An emergency can happen at any time of the day or night. A tree may fall as a result of strong winds, or it may be weakened and threatening life and property. In such cases, urgent action is needed. We provide emergency tree service 24/7, and are ready to come at the first phone call.
TREE SURGEON
Most professional tree services will have a staff tree surgeon (or arborist). A tree surgeon expert is well-versed in everything to do with trees. Whether it is expert advice you need on maintaining the health of your trees or improving their overall appearance, a tree surgeon expert will be able to help you arrive at the best decisions.
WHY HIRE US?
Hiring Hidden Oak Tree Care for managing your yard's shrubs and trees is advantageous for many reasons:
Experience and Expertise: We have a team of trained professionals who have exclusive expertise and experience in dealing with all kinds of tree problems. There is a science to maintaining trees.
and preserving their health, which is what tree service professionals know best.
Equipment: We own a wide range of heavy-duty equipment. Not only is privately owning all such equipment expensive, space-consuming, and dangerous (particularly in a house with little kids) it is also challenging to operate such specialty machinery effectively. Our tree service personnel are equipped with the best commercial machinery on the market and have expert knowledge of operating the machinery in a safe and effective fashion.
Hassle-free Experience: With the experts doing the job for you, you have less to worry about and do in the garden maintenance, all the while getting superior results.
At Monster Tree Service of West Valley, we take pride in what we do. Our superior tree services and expert arborists set us apart from the competition, both for residential and commercial services. Whether you're looking to shape your trees before their spring and summer growth, you want to cut them back in preparation for winter storms, you need to replace a fallen tree, or you need to have a fallen tree removed from your home, we're ready to help. Our emergency services are even available for you around the clock, so you can always get help with your trees when needed. Our friendly, experienced tree professionals are here to get the job done right—the first time. Our efficient work and fair prices can keep your yard looking its best, all year long.
We strive to make your convenience our top priority by delivering our personalized services on your schedule. Our team makes it easy to get the tree services you need. Because emergencies don't always wait for business hours, we even offer tree emergency services. Our West Valley arborists are experts, and their experience and insight into the industry is second to none. When you call our team at Monster Tree Service of West Valley, you can feel confident that you're calling the very best.
Timber Ridge Tree Services is here to provide you with the tree services you've been putting off. This includes tree trimming and removal as well as emergency tree service. These gardening tasks are not only time-consuming, but they can also be dangerous and should only be performed by a professional. When it comes to smaller trees or lower branches, many homeowners can handle tree trimming with little or no effort. But what if your trees are larger? Are you unsure whether a branch is diseased? And when and where should you be trimming?
These answers may differ slightly because trees are alive and each one is unique. However, the general rule is to prune or trim trees while they are dormant. Most people dislike being outside during this time of year. After all, the winter months are meant to be a respite from yard work and gardening. Unfortunately, trees do not follow the same timetable as you. They should be trimmed annually, beginning now.
We understand that trimming trees, especially mature trees, can be a huge undertaking. It's dangerous, and most homeowners don't have the tools to do it safely and quickly. You may have a green thumb, but when it comes to tree services and removal, leave it to the professionals.
We also have all of the necessary tools and treatments to ensure a healthy tree that will provide you with beauty and shade during the warmer months. We also provide emergency tree services because even healthy trees can catch you off guard. Emergency tree services are reserved for homeowners who have trees that pose an immediate threat or have already fallen and caused property damage. When you call us for emergency tree services, we will immediately move you to the top of the list.
How Are Your Trees?
Professional tree services, from trimming to removal, are always recommended. We have the tools, experience, and techniques needed to provide prompt and safe service. You can schedule a one-time trimming, a removal, or ongoing services today so you never have to worry about one of the most difficult outdoor tasks. Contact Timber Ridge Tree Services for all of your tree care needs this season and in the future.
Will I need a permit to remove a tree in West Valley City ?
Whether you need a permit to remove a tree in West Valley City Zipcode 84118 will depend on the size and location of the tree itself.
West Valley City has a set of tree ordinances that indicates whether your tree can be removed.
Normally if the tree is dead, hazardous, planted too close to your home or not considered significant due to its small size you should be able to remove it without a permit.
Data for trees in West Valley City UT
West Valley City tree statistics
The state tree for Utah is Quaking Aspen, Populus tremuloides which can be found in abundance in one of the 43 State forests or 7 state parks.
With 34.48% of the state is forested, there are approximately 15,000,000 forested acres in Utah. With a population of 3,205,958 and an estimated 3,750,000,000 trees statewide, there are 1,170 trees for every person in the state.
Unfortunately, there are some endangered species of trees, 12 to be exact, as well as 13 threatened species and 596 invasive species. The worst offender endangering native trees in West Valley City is the Perennial canker.
{ "@context":"https://schema.org", "@type":"WebPage", "headline":"Tree Removal West Valley City", "url":"https://truetreeservices.com/tree-removal-west-valley-city/", "about":
[{"@type": "thing", "name": "west valley city", "sameAs": ["https://en.wikipedia.org/wiki/West_Valley_City,_Utah", "https://www.google.com/search?q=west+valley+city&kgmid=/m/010fwq"]}, {"@type": "thing", "name": "tree care", "sameAs": ["https://en.wikipedia.org/wiki/Tree_care", "https://www.google.com/search?q=tree+care&kgmid="]}, {"@type": "thing", "name": "landscaping", "sameAs": ["https://en.wikipedia.org/wiki/Landscaping", "https://www.google.com/search?q=landscaping&kgmid=/m/025sv9y"]}, {"@type": "thing", "name": "lawn care", "sameAs": ["https://en.wikipedia.org/wiki/Lawn", "https://www.google.com/search?q=lawn+care&kgmid=/m/01v327"]}, {"@type": "thing", "name": "trees", "sameAs": ["https://en.wikipedia.org/wiki/Tree", "https://www.google.com/search?q=trees&kgmid=/m/07j7r"]}, {"@type": "thing", "name": "salt lake city", "sameAs": ["https://en.wikipedia.org/wiki/Salt_Lake_City", "https://www.google.com/search?q=salt+lake+city&kgmid=/m/04s909"]}, {"@type": "thing", "name": "landscape", "sameAs": ["https://en.wikipedia.org/wiki/Landscape", "https://www.google.com/search?q=landscape&kgmid=/m/025s3q0"]}, {"@type": "thing", "name": "lawn", "sameAs": ["https://en.wikipedia.org/wiki/Lawn", "https://www.google.com/search?q=lawn&kgmid=/m/01v327"]}, {"@type": "thing", "name": "monster", "sameAs": ["https://en.wikipedia.org/wiki/Monster", "https://www.google.com/search?q=monster&kgmid=/m/0h9qh"]}, {"@type": "thing", "name": "shrub", "sameAs": ["https://en.wikipedia.org/wiki/Shrub", "https://www.google.com/search?q=shrub&kgmid=/m/0gqbt"]}, {"@type": "thing", "name": "pruning", "sameAs": ["https://en.wikipedia.org/wiki/Pruning", "https://www.google.com/search?q=pruning&kgmid=/m/02dj6v"]}, {"@type": "thing", "name": "valley", "sameAs": ["https://en.wikipedia.org/wiki/Valley", "https://www.google.com/search?q=valley&kgmid=/m/07yxk"]}],
"mentions":
[{"@type": "thing", "name": "buying decisions", "sameAs": ["https://en.wikipedia.org/wiki/Buyer_decision_process", "https://www.google.com/search?q=buying+decisions&kgmid=/m/0n543tq"]}, {"@type": "thing", "name": "mulch", "sameAs": ["https://en.wikipedia.org/wiki/Mulch", "https://www.google.com/search?q=mulch&kgmid=/m/027t7q"]}, {"@type": "thing", "name": "lawn", "sameAs": ["https://en.wikipedia.org/wiki/Lawn", "https://www.google.com/search?q=lawn&kgmid=/m/01v327"]}, {"@type": "thing", "name": "bushes", "sameAs": ["https://en.wikipedia.org/wiki/Shrub", "https://www.google.com/search?q=bushes&kgmid=/m/0gqbt"]}, {"@type": "thing", "name": "search results", "sameAs": ["https://en.wikipedia.org/wiki/Search_engine_results_page", "https://www.google.com/search?q=search+results&kgmid="]}, {"@type": "thing", "name": "lawn care", "sameAs": ["https://en.wikipedia.org/wiki/Lawn", "https://www.google.com/search?q=lawn+care&kgmid=/m/01v327"]}, {"@type": "thing", "name": "arborist", "sameAs": ["https://en.wikipedia.org/wiki/Arborist", "https://www.google.com/search?q=arborist&kgmid=/m/01v000"]}, {"@type": "thing", "name": "street trees", "sameAs": ["https://en.wikipedia.org/wiki/Urban_forestry", "https://www.google.com/search?q=street+trees&kgmid=/m/02w9p2"]}, {"@type": "thing", "name": "employees", "sameAs": ["https://en.wikipedia.org/wiki/Employment", "https://www.google.com/search?q=employees&kgmid=/m/01tqrk"]}, {"@type": "thing", "name": "homeowners", "sameAs": ["https://en.wikipedia.org/wiki/Home_insurance", "https://www.google.com/search?q=homeowners&kgmid=/m/0313mp"]}, {"@type": "thing", "name": "health", "sameAs": ["https://en.wikipedia.org/wiki/Health", "https://www.google.com/search?q=health&kgmid=/m/0kt51"]}, {"@type": "thing", "name": "yellow pages", "sameAs": ["https://en.wikipedia.org/wiki/Yellow_pages", "https://www.google.com/search?q=yellow+pages&kgmid=/m/02zvzh"]}, {"@type": "thing", "name": "gardeners", "sameAs": ["https://en.wikipedia.org/wiki/Gardening", "https://www.google.com/search?q=gardeners&kgmid=/m/034v_"]}, {"@type": "thing", "name": "salt lake city", "sameAs": ["https://en.wikipedia.org/wiki/Salt_Lake_City", "https://www.google.com/search?q=salt+lake+city&kgmid=/m/04s909"]}, {"@type": "thing", "name": "landscape maintenance", "sameAs": ["https://en.wikipedia.org/wiki/Landscape_maintenance", "https://www.google.com/search?q=landscape+maintenance&kgmid=/m/04z1hs"]}, {"@type": "thing", "name": "franchisees", "sameAs": ["https://en.wikipedia.org/wiki/Franchising", "https://www.google.com/search?q=franchisees&kgmid=/m/032h1"]}, {"@type": "thing", "name": "nurseries", "sameAs": ["https://en.wikipedia.org/wiki/Plant_nursery", "https://www.google.com/search?q=nurseries&kgmid=/m/09mhml"]}, {"@type": "thing", "name": "brands", "sameAs": ["https://en.wikipedia.org/wiki/Brand", "https://www.google.com/search?q=brands&kgmid=/m/01cd9"]}, {"@type": "thing", "name": "gardening", "sameAs": ["https://en.wikipedia.org/wiki/Gardening", "https://www.google.com/search?q=gardening&kgmid=/m/034v_"]}, {"@type": "thing", "name": "tree", "sameAs": ["https://en.wikipedia.org/wiki/Tree", "https://www.google.com/search?q=tree&kgmid=/m/07j7r"]}, {"@type": "thing", "name": "weed", "sameAs": ["https://en.wikipedia.org/wiki/Weed", "https://www.google.com/search?q=weed&kgmid=/m/08486"]}, {"@type": "thing", "name": "salt lake", "sameAs": ["https://en.wikipedia.org/wiki/Salt_Lake_County,_Utah", "https://www.google.com/search?q=salt+lake&kgmid=/m/0jcgs"]}, {"@type": "thing", "name": "science", "sameAs": ["https://en.wikipedia.org/wiki/Science", "https://www.google.com/search?q=science&kgmid=/m/06mq7"]}] }