These days, residential and commercial spaces have grown accustomed to fully beautifying their areas to ensure proper presentation and make an impression to their target market and clients (in the case of business establishments and companies) and to their visitors (in the case of residential homes). While there is a need for a good layout, a promising landscape and aesthetically-gifted structure – a lot of these considerations need to be carried out in such a way that disturbances are eliminated. This is where a lot of environmental factors are considered. And usually, tree service is required in order to ultimately build a place conducive for residential and commercial purposes.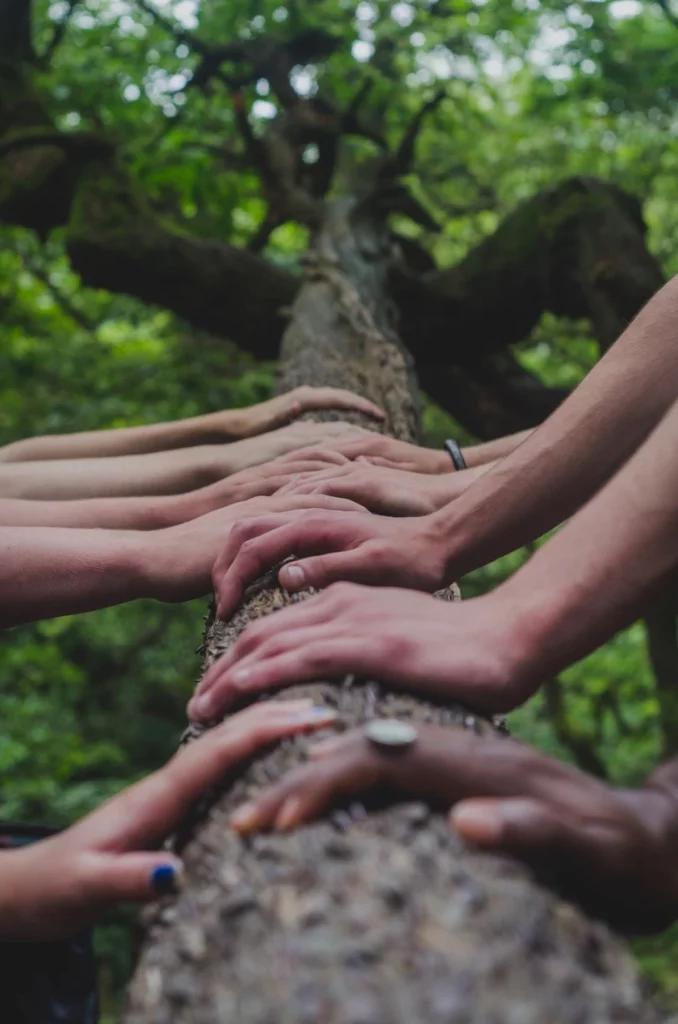 If you are the owner of the property, whether it is a house or a commercial building, an establishment for your business or a warehouse for your company, you will have to know whether you should consider hiring tree service or not. Here are some of the indications that your property probably needs overhaul especially from the plants and environmental disturbances surrounding it.
You need tree service if there are uprooting needs.
If certain plants and shrubs are limiting the entire productivity of your company or if it is getting in the way for your structure to be built smoothly, you will need to hire professional aid in order to uproot them for you. You wouldn't want to struggle with such things like this so calling up for their help would be the most ideal thing to do in such situations.
The current situation causes damage to your property.
You will need to have everything settled if your property is affected by such damages and destruction's. This can be very hard for your business, as well as for your daily living. Tree service can help you plug every environmental factor that causes damage to your residential and commercial building instantly. Now, it wouldn't be hard to focus on your work or lie comfortably on your bed as nothing will wreck the peace of your home, and productivity for your work area.
You care for plants so much.
There are times when there is a need to displace plants in order to make greater dealings with a certain area. There are times when you just want to relocate them in another part of your house as part of your beautifying scheme. Well, if you care for the health of these plants, you would want to hire tree service that can assure you that no harm will be inflicted to any environmental creature that once dwelled on your area.
These are just some of the indications you may want to consider when trying to decide whether hiring professional aid would be a great idea.
Types Of Tree Services Available
Arborist businesses provide a wide range of tree services. They can include tree removal, trimming, pruning, cutting overgrown branches, and other services. It might seem like manual labor to some, but these services are actually quite technical. They are, however, not light work — being part of a tree service requires both mental acuity and physical strength.
There are many reasons why people hire a tree service business. Trees that are infected, dead, or growing dangerously close to property, or simply trees that are in the way of planned construction are all removed by a tree service. The most important thing that an arborist is hired for, however, is protecting themselves, you, and all of the physical objects that you hold dear while he does his job. Whether he's pruning, felling, or otherwise touching a tree, there's always danger – an arborist's job is minimizing the danger.
Trimming & Pruning
One service offered by an arborist is pruning, which is the process of removing branches that are encroaching, damaged and threatening property, or otherwise impinging on or threatening something. While pruning isn't as dangerous as felling the entire tree, there are several technical and physical skills needed to prune safely, especially at high altitudes. That's when a tree service is necessary.
Inspections
In many cases, it's wise to call in an arborist just to have them inspect your trees every two or three years. Detecting the signs of tree disease just isn't part of your average family's skill set, but knowing which tress are dangerous to your property is quite important. Generally trees don't change that quickly, so it's not like you need an inspection every few months, but having one at least every third year, especially if you have trees growing close to your home or other structures, is very wise.
Stumping
Whenever a tree is felled, no matter who does it or how, a stump almost always remains. Getting rid of a stump is often the most difficult part of tree removal. Grinding can cause a huge mess; digging it up is often even worse. A tree service can put together a well-thought-out plan to eliminate the stump and provide the specialized equipment or in some cases chemicals to remove the stump without negatively impacting the surrounding property.
Replacement
In some areas, local law mandates that a tree that has been uprooted to accommodate a residential or commercial development must be replaced. If you are unsure about the laws in your area, it is best to call an arborist who will be familiar with them. In many cases, the arborist will also be able to do the tree planting for a minimal charge. As you can see, there are a lot of tree services that a skilled arborist can provide. Tree removal may be the primary focus on most such companies, but they're hardly limited to just taking away dangerous trees. If you have almost any problem regarding a tree on your property, contact Truco Services today.
What's Included in Commercial Tree Service
Tree Pruning and Trimming
Preemptively taking care of your trees ensures health and longevity and prevents you from having to pay for more tree service down the line. Pruning is especially helpful for fruit trees, as it makes sure they keep producing each season. Additionally, overgrown branches can make a tree too top-heavy or too heavy on one side. Pruning keeps this in check and is also a method for removing dying branches. Removing weak branches ahead of time avoids them falling off and causing damage.
Tree trimming is done to provide an attractive look. Keeping trees well-kept can be used to provide the perfect amount of sunlight. Some people make the mistake of assuming they can trim trees on their own, but it really is an art form and should definitely be done by a skilled technician.
Tree Removal and Log Removal
Unfortunately, sometimes trees just can't be saved. If a tree is already mostly dead or decaying, the best option is likely to remove it. If any trees are diseased, you'll want to take action to prevent it from spreading. You should also consider cutting down trees that are damaged or infested with pests. Sometimes trees just grow in a hazardous position, such as near power lines or leaning too much to one side. If a tree is only partially damaged, it may be able to be saved by cutting off those damaged parts. However, this doesn't always save the tree, and it would still be weaker overall. The weaker a tree is, the more susceptible it is to potentially falling over and causing serious damage. The tree removal process typically includes taking the tree down, cutting the wood into logs, and cutting the stump as close to the ground as possible. Damage on a tree isn't always visible, so it can take an expert to determine whether or not a tree should come down. And hiring a professional commercial tree service with skilled technicians is the way to make sure there is as little risk during removal as possible.
A service will have state-of-the-art equipment everyday homeowners and business owners simply don't have access to. They'll also know exactly which equipment to use, as it can depend on the state of the tree. If trees do fall over due to severe weather or decay, you obviously don't want that on your property. You'll want to take care of sitting logs to prevent the disease from spreading, or in case they are invaded by pests. You can trust Truco services, Utah to provide the best log removal services in your area, and at an affordable price, too.
Stump Removal and Grinding
You may think a leftover stump can't cause quite the same level of damage as a full-grown tree, but it can be plenty bothersome. First of all, leftover stumps serve no purpose; they are just an eyesore on your property. Stumps can also attract termites and other pests, and even obstruct proper drainage. They can also make lawn maintenance even more challenging as one has to traverse around the stump.
Stump grinding is the use of machines to remove a stump from beneath the soil. It's a great option if you want to plant a new tree in that space or simply remove a potential tripping hazard. You can have a stump removed right after a tree removal, or ask for stump grinding to take care of an old stump that's been on the property for a while. Truco services will also clean your landscape after removal, so your space will be as beautiful as ever.
Logging
This is a service a lot of people look into when they don't just have a few trees, but rather a surrounding forest. Logging is the process of cutting trees on your property and then transporting them to sell as timber or pulp. If you're interested in this service, but only want unhealthy trees removed, trust the arborists at Truco services. Arborists are able to determine which trees are healthy and which ones are unhealthy, as it's not always easy to distinguish.
Arborists can also assist with reforestation, forest thinning, clear-cutting, and controlled burning. Logging can be a dangerous and strenuous process, so it should absolutely be left up to the experts.
Lot Clearing
Lot clearing is recommended for those instances when trees are in the way of planned construction. Experts will know the best way to remove the trees and other vegetation for the space you need. They will also make sure the ground is level after clearing to prepare the land for impending construction.
As you can see, there are a lot of available for the trees on your property. Often, a commercial tree service can provide beyond just the trees as well. For instance, Truco services also offers excavation and demolition services. They have years of experience in both and can work on large and small projects. No matter what services you choose, allowing an expert with years of experience take the lead means you'll get the best quality work and much-reduced risk. And you can count on a professional service not to leave a mess behind.
What to Look For In a Commercial Landscaping Company
Finding a commercial landscaping company that can achieve the exact look that you want without compromising quality and environmentally sound practices can be quite tricky. There are landscaping companies out there that focus just a little bit too much on the aesthetics, and not on the equally important groundwork like irrigation and pipeworks, soil testing, bush fire prevention, and greenery maintenance.
If you're currently on the search for a good commercial landscaping service that can turn your property into a beautiful horticultural haven, there are a couple things you may want to consider aside from their rates. Sure, rates and costs are usually the first things you will look at, but more importantly, you should look at the specific services that the commercial landscaper offers.
Landscape Construction and Maintenance
A good commercial landscaper should be able to coordinate and work with you regarding your desired look, design, and landscape layout. This is also why it helps to have at least a clear idea of how you envision your property to look like after landscaping work has been done on it – so that the main idea or theme will come from you, and the company will talk you through how that specific look can be achieved. The company should also conduct a site visit before they give you a definitive amount for their charges and construction expenses.
A good landscaper will also offer you maintenance services as part of their landscaping package. This means that their work is not and should not end with just the commercial landscaping construction. You should also ask the landscaper about their customer service.
Irrigation Installation
As mentioned, a good landscaping company will also thoroughly construct and examine the necessary pipework and irrigation system of the landscapes they create. The pipes and valves of the water supply system should be in good working order to ensure that the plants and trees in your landscape won't wither and lessen the beauty of the landscape. For the environmentally conscious, it would also be nice to get a landscaping service that follows principles on water conservation and engages in other environment-friendly practices.
If you're looking for a good commercial landscaping company, you should also check if they're certified by your local business bureau and have the necessary permits to operate in the area. For example, the contractors and employees working with the company should be backed by the Utah Landscape Contractors Association, Utah Certified Landscape Professionals, and Utah Municipal Water Users Association, to name a few. If available, you should also check out their portfolio so you can get a glimpse of the work they've done in and around the area.