A good tree service is intended to provide good care and attention to trees as well as lawns. When it comes to tree removal, the right tools need to be used in order to make sure that the job gets done safely. Safety is an important aspect of any type of tree service because handling trees involves a lot of risks so it needs to be done with utmost care.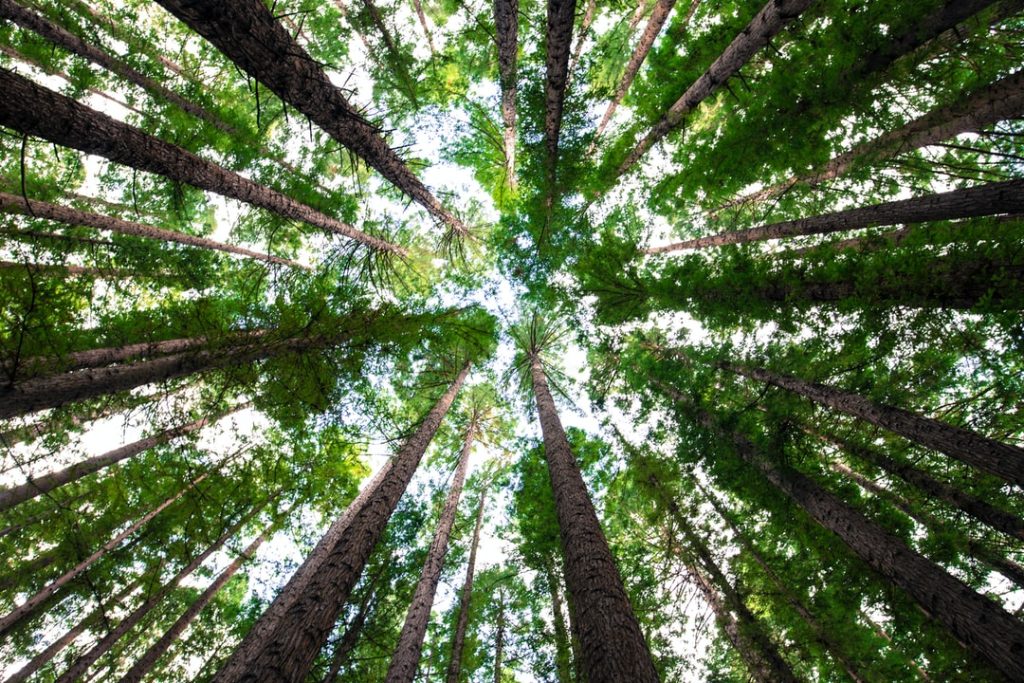 With the right tools on hand, a tree service company can effectively handle different types of trees. Aside from tree removal, stump removal is also another type of service that you can get. This is done in order to make sure that the area where the tree that was removed is clear and can be used for other purposes. The amount of efficiency as to how stump removal is done depends on the types of tools that are used to do it.
In other cases, tree trimming needs to be done in order to shorten trees. In this type of service, large cutting tools need to be used. Large cutting tools allow professionals to handle any type of tree ranging from narrow to thick trees and from young to really old trees. Aside from cutting tools, professional companies also use a crane along with other heavy duty materials to perform their tasks efficiently. These types of tools are used as a medium in order to protect people as well as nearby structures from harm while the service is being done. In other words, they are used in order to ensure a smooth tree cutting process.
The larger the tree that needs to be handled, the greater the amount of risk involved. If large trees are handled, there's a huge chance that they can topple and cause damage to property. Moreover, this can also result to an unhygienic aftermath especially if the tree is rotten or destroyed.
The other types of tools that are used to handle trees safely include the pull and lift system. This is specifically used for stump removal. The best advantage of using this tool is that it works with very minimal amounts of digging involved. However, in worse cases, a large amount of digging needs to be done but this tool keeps digging in minimal amounts.
When you look for a tree removal company in your area, it's really important that you check the types of equipment that they use to get the job done. Read comments and reviews about them from their past clients so that you can have a good idea as to how well they can do the job.
Why Hire a Truco Services Company?
Going green is the latest trend in the melting scenario of global warming. Every household observes a well-maintained greenery to make their property eco-friendly and soothing, to the eyes that often includes trees, flowering plants and mini shrubs. However, you alone can take necessary care of the attractive flowering plants by yourself with the help of water, fertilizers, and pesticides. But, when it comes to the trees in your premises, you need professional help.
Pruning: When a plant is within reachable limits, when it is still young, you can prune and shape all its parts by yourself. But as it escalates high, spreading its branches, it becomes untamable. The ever-growing branches grow unrestricted; stretching in different unwanted directions, often blocking the air circulation to the ground. Truco services are the best people who can help you prune the growing branches with their huge cranes can ingeniously control this green giant by giving it fresh new cut.
Cutting dead trees: Due to several reasons altogether, some trees die out naturally and often acts as a barrier to the growth of other plants. It takes up a lot of the ground space and therefore it is essential to get the dead tree removed to prevent further damage to you and your garden. Quite often termites get attracted to dead plants and plan to make it their own. The professionals with their expertise would remove the lifeless branches and thus clearing the way for a newer growth and thus preventing the infestation of pests and termites simultaneously.
Removing uprooted trees: There are times when storms uproot trees and thus creating havoc in your garden. At times, they act as an obstruction to the daily chores and thus a removal specialist would use specialized techniques to remove the uprooted plants. The usage of electric saws is often noticed when there are large branches to be cut off especially if it an old tree.
Necessary Tips To Take Care Of The Garden
As they are the ones with the necessary expertise on how to manage gardens and the ways to take care of it, they would not only come to rescue whenever you need them but would also leave tips on how to manage the garden well and the ways to tackle things whenever there is an emergency in the garden for reasons whatsoever. They could at times help you with necessary solutions on how to allow proper growth of the plants and thus helping with your gardening tasks.
Hiring The Ideal Tree Service Company To Do The Job For You
Trees play a very important role in keeping our environment green. They also provide us the clean and fresh air that we breathe. However, they sometimes have unnecessary growths that need some tree trimming. This task is not something that a normal individual can do at home. This should be done by tree service professionals who are highly trained and have the right tools needed to get the job done.
If you want to keep your trees in good shape, you should get an ideal tree service company to do the job for you so that the task can be done for you without any fuss. You should know certain strategies before you hire any tree service provider. You need to look for a company whose personnel are well-experienced, skilled, and reliable. The company that you hire should also possess different types of insurance coverage. If you have friends who have tried hiring companies in the past, you can ask for referrals from them. This will help you to find a reputable company in your area. When you find the best company, you should safeguard your trees by asking them not to use spikes or spurs.
Aside from getting referrals from your family and friends, you can also find the best company by doing a little research and homework on your own. You can try looking at the yellow pages of your phone directory. You should know all of the important things that need to be considered when getting a contractor. You should never make any decision in haste. Have some patience in finding the best firm in your area. It's always a good idea to make your decision scrupulously. You should make an effort and consider the different aspects before you finalize anything. Take a look at the prices of the services of different companies.
A lot of factors need to be considered when you're looking for tree services. First off, you need to determine the type of service that you need. There are different types of services available such as crown lifting, tree trimming, pruning, and felling. The firm that you hire shouldn't only be licensed but insured as well so that you can avoid any trouble later on. This is an important aspect that you need to look into so that you won't end up with costly errors later on. Accidents can happen and you need to make sure that you're going to be properly compensated for if they happen and that is why you can always trust Truco services.
Things You Should Ask Your Tree Service Company Before Contracting With Them
A variety of trees can add beauty to the landscaping around your home, as well as, provide adequate shade during the hot summer days. Proper maintenance of your trees is extremely important to keeping them healthy and looking beautiful. Unless you have some kind of experience in caring for trees and bushes, it is best to hire professionals to help take care of them. However, finding a great tree service company to take care of your trees properly can be difficult. Below is a list of four things you should ask your tress service company before contracting with them to treat your trees.
1. Ask for a Detailed Estimate
Before any work begins on your property, make sure you receive a written estimate from the company. This estimate should list out in detail all the different type of work on your trees that you requested. Any reputable company should automatically provide you with a detailed estimate prior to work beginning. This helps to protect both you and your contractor in case there is a problem with the services you receive or the final bill. Be sure to read the entire estimate and ensure that all the services you requested are listed and that there is no work listed that you did not request.
2. Ask What Their Experience Is
When hiring a contractor to work on your trees, do not be shy about asking what their specific experience is. Just because they are a tree care company does not mean that they have experience in every type of service for trees. You want to make sure they have experience in the specific type of service you need done. For example, if you are having a tree removed make sure that they have done that type of work before and that they have the necessary equipment.
3. Ask for Several References
You also want to check out several of the company's references. You can ask them to provide you with several references for clients who had similar work done. Do not just ask for references, but also make sure you call them and ensure that the customers were happy with the services they received and did not have any problems. You can also look on-line at several referral sites to see what customers are saying about the services they received.
4. Ask to See Certification and Insurance Coverage
Each state has different requirements for tree care companies, but most either require the contractor to have a certification or be registered within the state. You can contact your local authorities to find out what the rules are in your state. Ask to see their certification or proof that they are registered in the state before work begins. It is also important that you make sure the contractor carries his/her own liability insurance. You should ask to see a current copy of their insurance policy. Keep in mind that if the contractor does not carry insurance, you may be responsible for any injuries or damage that occurs while he/she is providing services.
You should have no problem finding a good tree service company to take care of your trees as long as you ask the right questions. By asking the above questions, you can determine that the company is legitimate and has the right experience to care for your trees. A little bit of extra work prior to hiring your contractor could save you a lot of time and money in the end. It will also protect you if there is a dispute later over the service you received.
Different Tasks That A Tree Service Company Can Do For You
Tree Planting
This sounds like an easy type of tree service but it's not, especially if it needs to be done on a large scale. Young trees need a lot of attention so that they can grow healthily. In fact, the act of planting a tree is technically demanding and how it's done affects how well a tree is going to be in its lifetime. So, instead of doing things on your own, it would be way better for you to let professionals do this for you.
Tree Irrigation
Even though this type of task is not technically demanding, it takes a lot of time to do. If you don't have the time needed to do this task, getting a professional tree service company to do this for you would be a better idea.
Tree Trimming
Trees sometimes over-grow and when they do, they turn into hazards. This necessitates tree trimming, which needs to be done in a certain way in order to prevent the trees from dying afterwards. Aside from being done for safety purposes, tree trimming can also be done in order to promote the healthy growth of trees. This type of tree trimming is known as tree pruning. These tasks require some special skills and equipment.
Tree Pest And Disease Control
Only a few species of trees are known to be immune from pests and no tree is known to be totally immune from all types of diseases. If you want to keep your trees healthy, it would be best for you to take proactive measures so that you can safeguard them from pests and diseases, which can possibly ravage them. Pest and disease control also involves the use of special equipment that you may not have at home. Moreover, these require a good amount of time and skills.
Tree Removal
Tree removal is done when trees die. In this type of service, trees are carefully cut down and removed from their location. This involves hard work. If this is done erroneously, accidents can happen leading to injuries to people and damage to property, which is something that you don't want to happen so it's vital that you let professionals do this for you.
The best company for any of the above discussed is Truco services. Their services is top notch and are always reliable with their fee very much affordable. Contact them now to give you the best services you've always wanted.