If you have a tree or tree stump at your home or place of business, it's not always practical to try to remove it on your own. So, if you plan on hiring a tree care professional, you need to know what to look for in order to avoid any inconveniences, or worse, loss of time and money.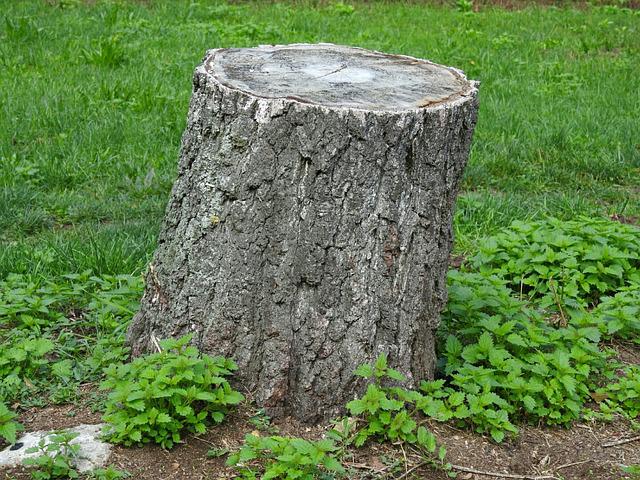 Hiring a tree removal expert, also more formally referred to as an arborists, is not any more complicated than the homework you do for hiring any other professional service. The purpose for removing a tree may be cosmetic (a dead stump), or for safety reasons (branches hanging over your house or roots threatening plumbing lines). Either way, it is important that you match yourself up with the best tree removal professional in Utah or when you are starting your initial research into your local tree care service providers, you will want to see how well-versed they are in arboriculture, whose job it is to nurture tree health, diagnose tree problems and take the appropriate measures to correct them.
Some work is fast and requires little in the way of complex know-how. For instance, removing a tree stump, or stump grinding, can involve some sweaty "grunt" work, but it takes relatively little skill. But there are other jobs, including removing heavy tree limbs that threaten your home or commercial building, or are near electrical lines, that require more experience and skills for the safety of everyone involved.
There is also an artistic skill involved in pruning vegetation. But, how do you know if the tree service you are considering has any of these skills?
First, compile a list of your local tree removal services. You can compare this to potential leads you can ascertain from friends, family or business acquaintances whose opinions you trust.
There are some other older tried-and-true research methods you can use. For instance, contact the Better Business Bureau, state and local licensing authorities, and local trade associations. In this case, you may want to contact the Tree Care Industry Association (TCIA). Members are asked to voluntarily adhere to professional standards for tree care professionals. All of these options can give you a good idea if there has been any past shady business practices perpetrated by the tree removal company.
Take advantage of the benefits provided by online business listing websites. Many offer the option for the public to provide their own reviews. While you should take these with a grain of salt, if there is a pattern of good or bad reviews, it is probably a reliable sign.
If you follow these simple steps, you are on your way to ensuring yourself a pleasant experience, free of headaches and eventually that pesky tree stump sitting in your front lawn.
The Types of Tree Service Techniques to Expect
There is a need for careful implementation of uprooting and removal of plants from your property or lot. This needs a lot of thought so you will be able to avoid escalating damage to your own home and the neighboring structure and landscapes. You may already have experiences with smaller shrubs and plants and feel comfortable about handling them; you can always rely for professional tree service removal in taking down large ones. Most cutting techniques and solutions are product of various methods in handling the job as secure as possible. Companies handling such ensure everything goes smoothly.
DIY Removal
You have to ensure that enough room for the landing of the plant on the ground is available so it won't hit any other object. Always verify whether the height of tree can fit perfectly to have safety fall. Use the proper gears for security. Use a hard hat, glove sand goggles. Start everything by using a saw or chainsaw to remove the branches. Work your way down from there on. Once all the branches are removed, start with the smaller trunk and you're out to make the final cut to take down the main trunk.
Traditional Removal
This is commonly offered by professional tree service providers, which involve climbers cutting the branches. They use harness and safety ropes to reach the top. There, he will begin to cut the upper parts of the trunk, which will fall onto the ground. He is expected to remove everything section per section. Once it is short enough, a final cut is made to ensure that it falls safely onto the ground.
Other Rigging and Removal Techniques
Spar pole rigging is very similar to the traditional type as a climber works its way to the top to trim the branches off. Once trimmed, the upper portion must be removed which requires a rope for rigging to transport the chunks onto the ground. This help primarily in plants sitting very near to structures so as to enable falling of large and heavy pieces. Whole tree rigging involves the removal of every portion of the tree. Using a rigging rope, branches and trunk sections are removed. Cranes are used to get the job done. This definitely requires a lot of time but when done the right way, is the safest way to prevent damage to buildings and other landscapes, as well as utility lines near the tree.
Why Is It Better to Hire a Tree Service Provider Instead of Doing It Yourself?
Doing some tree services such as trimming the leaves and cutting the branches seems like an easy task that you can do by yourself. It is so easy that all you need to know is how to use the needed tools. If it is so easy to do, why do other people still hire a tree service provider? Here are some reasons why it is better to hire an expert rather than doing it yourself.
It is Much Safer
Hiring a skilled service provider makes it a lot safer for you. It is much safer in terms of you not climbing the tree which lessens the risk of accidents. It is also much safer for other properties near the tree. They are also insured that in case any accidents happen you will not be the one handling their medical bills. They also know how to handle trees and climbing trees is no exemption.
They Have the Experience and You Don't
These people have years of experience providing their service. They know the most effective way on how to finish the job in a timely manner while at the same time meeting the client's budget. They have been experts in their field which makes it easier for them to complete any tree related work.
They Have the Tools and Necessary Equipments Needed
If you are planning to do some trimming or cutting on your tree by yourself, then you will need to purchase some tools which will be needed in the process. You can probably buy some of the tools in an affordable price but most of them can be quite expensive. Hiring a tree service provider is much more affordable than buying those expensive tools and equipments. Service providers already have most of the necessary tools and equipments needed in order to provide a high quality tree service.
They Have the Knowledge as Well As Skills
Maintaining your trees is not just all about cutting leaves or branches. There are also some instances that good knowledge about trees as well as the proper skills on how to deal with them is needed. There are some trees that need different approaches when giving care to it and a service provider should know them. The way branches are being cut or how should the leaves be trimmed are quite different from one tree to another. If you don't know anything about trees, then consider hiring someone who knows everything about them.
Dos and Don'ts When Hiring a Tree Service Provider
When it comes to hiring a tree service provider, there are some things that you will need to do in order to protect yourself. By practicing a little bit of safety and following some necessary do's and don'ts, you can help make sure that you hire a reputable and experienced company that will do the job properly and respectfully.
· Always ask for insurance – A tree service provider is required by law to be insured. Not only do they need to have workman's compensation insurance, but they also need to have liability insurance which protects you in case of an accident.
· Always get multiple estimates – Never hire the first tree service provider you call. Get estimates from multiple companies before making your final decision.
· Always check their licenses – Before you hire any company, check their licenses to make sure that they are valid. Also check with the Better Business Bureau to see if they have had any complaints or actions filed against them in the past.
· Always inform the provider if there are any underground utilities including electrical, water, sewer, cable as well as irrigation. As the homeowner, you should already know where the irrigation is, but to determine the location of the other utilities you will need to contact your local provider.
· Never pay for an estimate – No tree service provider should be charging you for the actual estimate. This is done as a free service with the hopes that you will choose them. If they want to charge you for their estimate, then you will want to stay away from them.
· Never hire someone without receiving an estimate – Some companies will try to get you for every single penny they can. If you call a provider who insists that you do not need an estimate, then what they are telling you is that you should not hire them.
· Never make an upfront payment – While there are some businesses where upfront payments are necessary, the tree service industry is not one of them. If a company asks you for an upfront payment, then you should be very cautious of them.
· Never let your kids or pets play near the workers – It only takes one branch falling from thirty feet or more to end the life of a child or pet. For safety reasons, do not allow your children or pets to play near the workers as they prune or remove any trees from your yard.
When Do You Need To Hire A Tree Service Provider?
Most people would schedule a monthly or weekly tree service but it can be quite expensive especially if you are on a tight budget. You don't need a monthly service or even a weekly service. All you need to know is to determine the right time that your trees need the service. If you want to know when, then check out the 3 most important instances in which you will be needing a service for your trees:
Accident Prone
Most people would hire a tree service once they see some old-looking branch that can fall off any minute. It can cause serious damage to your property if the tree is near your house or maybe fall on someone you know. Tree owners would like to minimize any accidents and tend to hire a service provider to fix the problem before any accidents occur. They also find it cheaper to hire a service provider rather than paying the medical bills or renovating a broken house.
Interferes with City Utilities
Tree owners would like to avoid any problems regarding the law and when they see that their tree would be interfering with the city utilities like an electric post or sewage, they tend to have the tree removed, relocated or just have the branches trimmed. Some owners would opt to remove the tree in case it interferes with the city utilities and most providers would willingly comply with their client's needs but they might charge a lot more depending on the size of the tree that is being removed.
According To Season
The season also determines if you will be needing some tree service or not. Some homeowners would like to avoid having some tree branches flying on their house during the stormy season. The same goes during the summer season in which a small shade can give relief in a hot summer day. Fall or autumn is sometimes the season where most owners would like some trimming and cutting of branches to be done. Trimming in a sense that it will be cleaner with lesser leaves and cutting of branches would be much easier without too many leaves getting in the way.
It can help you save a lot of money if you just know when to hire a tree service. It can also be healthy for your trees not to get a lot of services every now and then because it can also affect it in a negative way
Questions to Ask Before a Hiring Tree Service Provider
When you buy or sell property, one of the features that generally receives a lot of attention is the garden. A property's landscaping is of more importance then many people give it credit for. Be honest, would you rather live in a house with a nice landscaped backyard, or a home with completely bare surroundings?
When you have decided to upgrade your property, and are in need of a company providing tree service in Utah, start by investigating your options. Find an entrepreneur with an excellent reputation, and affordable prices. Read online reviews and ask lots of questions when meeting with the company's representative. Make sure to include the following queries:
· Do you service both residential and commercial customers? An all-inclusive tree service provider can handle all projects regardless of their size or complexity.
· What type of services do you provide? Aside from basic pruning, your team should also offer tree consultations, plant and tree health advice and tree removal.
· Can you add to the value of my property with your services? Keeping your plants and trees in good condition adds aesthetic value to a property. It is an investment worthwhile considering, especially when you intend to sell the property in the near future.
· I know little about trees. Can you consult me? Knowledgeable experts can design a landscaping plan perfect for your yard. They will meet with you at your location, scout out the area, and discuss your options with you. Consultation options should include a tree and shrub assessment, an extensive arborist report, and plant evaluation. Certain greenery may not grow well in your specific area.
· Do you offer customized services? The companies providing full-service tree service in Utah should understand that every situation is different. Therefore, they should add specialized services, such as tree root pruning, tree stump grinding, planting trees and regeneration.
· What type of plant health services do you supply? In general, tree service companies incorporate procedures, such as ornamental plants and tree spraying, soil treatment, deep root fertilization, soil aeration, and insect and disease suppression.
· How much do you charge? The cost of tree services depends on the job that needs to be completed. Ask a representative to come by your house to assess the project. The cost estimate will be a lot more accurate than a number calculated on the phone based on your verbal information.