When is Peak Tree Service Season?
When is Peak Tree Service Season?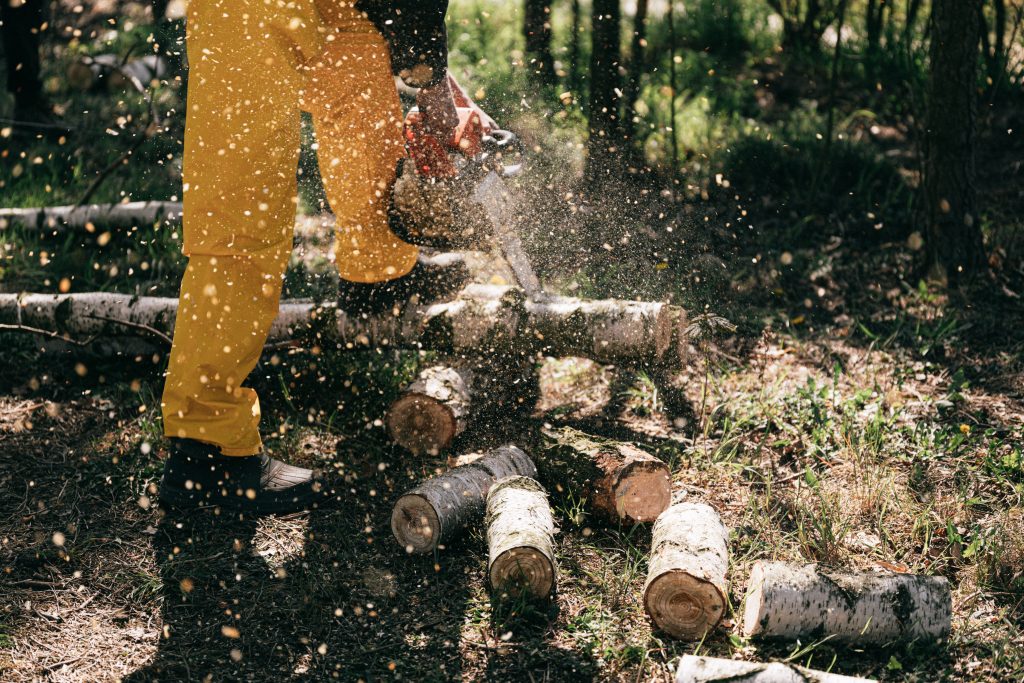 Trees, with their graceful presence and natural beauty, play a vital role in our environment and daily lives. From providing shade and oxygen to enhancing the landscape with their vibrant foliage colors, trees are a cherished part of nature. As the seasons change, so do the needs of trees, making it crucial to understand when the peak tree service season occurs. In this comprehensive article, we will explore the various factors that influence peak tree service season, the importance of proper tree care, and how to make the most of the stunning fall foliage.
The Natural Cycle of Trees
To fully grasp the concept of peak tree service season, it is essential to understand the natural cycle of trees. Trees, like all plants, undergo a process known as photosynthesis, which allows them to convert carbon dioxide and water into glucose and oxygen, using the energy from sunlight. Chlorophyll, the green pigment in leaves, is responsible for capturing light and initiating photosynthesis, giving leaves their verdant appearance during the warmer months of spring and summer.
Fall Foliage and the Science of Changing Colors
As the days grow shorter and temperatures drop during autumn, trees prepare for the winter months. The reduced sunlight causes chlorophyll production to slow down, revealing other pigments present in the leaves that were masked by the green chlorophyll. Carotenoids, which produce yellow and orange hues, become more visible, while anthocyanins, responsible for reds and purples, are synthesized in some species. The combination of these pigments creates the spectacular array of colors that make fall foliage such a breathtaking sight.
Timing and Factors Influencing Peak Tree Service Season
Peak tree service season varies depending on the geographical location and climate of an area. In the United States, the peak season for fall foliage typically occurs in the northeastern states, including Maine, Vermont, and New England, where trees like maples, oaks, and beeches create a stunning kaleidoscope of colors.
The timing of peak tree service season is influenced by several factors, including:
1. Weather and Climate:
Temperature, sunlight, and rainfall play significant roles in determining the onset and intensity of fall colors. Cooler temperatures and sunny days with adequate moisture result in more vivid and prolonged displays of fall foliage.
2. Day Length:
As autumn approaches, the days become shorter, signaling trees to prepare for dormancy. The reduction in daylight triggers the slowing down of chlorophyll production and the subsequent unveiling of other pigments.
3. Tree Species:
Different tree species exhibit distinct color changes and peak at different times. For instance, sugar maples boast brilliant reds, oranges, and yellows, while oaks often display deeper reds and browns.
4. Soil and Nutrient Availability:
The health and nutrition of trees are influenced by the soil they grow in. Trees with access to rich, well-drained soil tend to display more vibrant colors than those in nutrient-poor environments.
5. Climate Change:
As climate change impacts global weather patterns, it can also alter the timing and intensity of fall foliage. Warmer temperatures and extreme weather events may disrupt the natural progression of colors.
Importance of Certified Arborists and Proper Tree Care
During the peak tree service season, the role of certified arborists becomes paramount. A certified arborist possesses the knowledge and expertise to assess the health of trees, identify potential issues, and provide appropriate care. Proper tree care ensures that trees remain healthy, resilient, and able to withstand environmental stressors.
Tree trimming, pruning, and removal are essential aspects of tree maintenance during the peak season. Trimming helps shape the tree, removes dead or diseased branches, and reduces the risk of limb breakage during strong winds or winter storms. Pruning, when done correctly, promotes healthy growth and can enhance the tree's overall appearance.
However, tree removal should only be considered when necessary, such as in the case of diseased or hazardous trees that pose a threat to property and safety.
Full Service Tree Care and Conservation Efforts
Full service tree care companies offer a wide variety of services, including tree trimming, pruning, and removal, as well as consultation and preservation techniques. Their mission is to promote the well-being of trees while ensuring the safety and aesthetics of the surrounding environment.
In conservation areas, such as national parks and state parks, maintaining healthy trees is crucial for preserving biodiversity and protecting natural habitats. The National Park Service and various conservation organizations work diligently to manage and protect trees in these areas, taking into account the delicate balance between human interaction and nature preservation.
Making the Most of Peak Color and Fall Foliage
As the peak tree service season arrives, it presents an opportunity for individuals and families to enjoy the splendor of fall colors in parks, forests, and gardens. Exploring national parks like the Smoky Mountains during this time offers a breathtaking experience, with vast stretches of vibrant foliage.
Whether it's a day trip or a weekend getaway, planning a visit to central Maine or other picturesque locations during the peak color season allows for memorable experiences and remarkable photo opportunities.
Conclusion
The peak tree service season, particularly during the fall, is a time of transformation and celebration of nature's beauty. Understanding the factors that influence fall foliage colors and timing enables us to appreciate the cycle of life that trees undergo each year. Certified arborists play a vital role in caring for trees and ensuring their health and longevity. As we embrace the wonder of fall colors, let us also commit to preserving and protecting our natural surroundings for generations to come. By fostering a deep appreciation for trees and their significance in our ecosystem, we can work together to create a sustainable future for our planet.
About Murray, Utah
Murray is a city situated on the Wasatch Front in the core of Salt Lake Valley in the U.S. state of Utah. Named for territorial governor Eli Murray, it is the state's fourteenth largest city. According to the 2020 census, Murray had a population of 50,637. Murray shares borders with Taylorsville, Holladay, South Salt Lake and West Jordan, Utah. Once teeming with heavy industry, Murray's industrial sector now has little trace and has been replaced by major mercantile sectors. Known for its central location in Salt Lake County, Murray has been called the Hub of Salt Lake County. Unlike most of its neighboring communities, Murray operates its own police, fire, power, water, library, and parks and recreation departments and has its own school district. While maintaining many of its own services, Murray has one of the lowest city tax rates in the state.
Things To Do in Murray, Utah
Bus Stops in Murray, Utah to Truco Services, Inc.
Bus Stop in Murray Central Station (Bay C) Murray, Utah to Truco Services, Inc.
Bus Stop in State St @ 4801 S Murray, Utah to Truco Services, Inc.
Bus Stop in Murray North Station Murray, Utah to Truco Services, Inc.
Bus Stop in State St @ 4949 S Murray, Utah to Truco Services, Inc.
Bus Stop in Murray Central Frontrunner/Trax Station Murray, Utah to Truco Services, Inc.
Bus Stop in Murray Blvd / Vine St (SB) Murray, Utah to Truco Services, Inc.
Bus Stop in State St @ 3925 S Murray, Utah to Truco Services, Inc.
Bus Stop in State St @ 4824 S Murray, Utah to Truco Services, Inc.
Bus Stop in State St @ 5223 S Murray, Utah to Truco Services, Inc.
Bus Stop in Murray Blvd / Allendale Dr (NB) Murray, Utah to Truco Services, Inc.
Bus Stop in Murray Blvd @ 5039 S Murray, Utah to Truco Services, Inc.
Bus Stop in State St @ 4721 S Murray, Utah to Truco Services, Inc.
Driving Directions in Murray, Utah to Truco Services, Inc.
Driving Directions from Woodruff Tree Trimming and Removal to 4640 Commerce Dr, Murray, UT 84107, USA
Driving Directions from Reliable Tree Care to 4640 Commerce Dr, Murray, UT 84107, USA
Driving Directions from Tree Pro-Tech to 4640 Commerce Dr, Murray, UT 84107, USA
Driving Directions from Prestige Tree And Landscape to 4640 Commerce Dr, Murray, UT 84107, USA
Driving Directions from Excellence Tree & Landscape to 4640 Commerce Dr, Murray, UT 84107, USA
Driving Directions from Amen Trees to 4640 Commerce Dr, Murray, UT 84107, USA
Driving Directions from Tim's Tree Care to 4640 Commerce Dr, Murray, UT 84107, USA
Driving Directions from Jordan Tree Service - Murray to 4640 Commerce Dr, Murray, UT 84107, USA
Driving Directions from Arbor Works to 4640 Commerce Dr, Murray, UT 84107, USA
Driving Directions from Diamond Tree Experts to 4640 Commerce Dr, Murray, UT 84107, USA
Driving Directions from Green Tree Arborist to 4640 Commerce Dr, Murray, UT 84107, USA
Driving Directions from TruCo Services to 4640 Commerce Dr, Murray, UT 84107, USA
Reviews for Truco Services, Inc. Murray, Utah