Tree Removal South Jordan Utah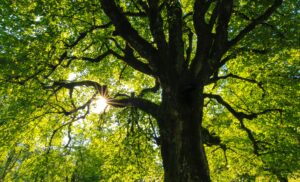 Tree Removal South Jordan Utah
Expert Arborist Providing Tree Trimming & Spraying In South Jordan, Utah
Tree services refer to a variety of services related to the care and maintenance of trees. These services can include tree pruning, tree removal, tree planting, stump grinding, and more. Tree services are typically provided by professional arborists, who are trained and certified in the proper care and maintenance of trees. Some tree services also include landscaping services, such as lawn care and garden maintenance. Tree services refer to a range of services related to the care and maintenance of trees. These services can include tree planting, pruning, shaping, cabling and bracing, fertilization, pest and disease management, and tree removal. Tree planting is the process of planting a new tree in a specific location. This can be done for various reasons, such as replacing a tree that has been removed, adding shade or beauty to a property, or improving the environment. Pruning is the process of removing dead, diseased, or damaged branches from a tree. This can be done for various reasons, such as to improve the tree's overall health, remove branches that are interfering with power lines or buildings, or rove the tree's appearance.
If you're in need of a team of friendly experts to handle your year-round tree care services, look no further. The professionals at Affordable Tree Care are at your service.
With over 30 years of experience serving clients in South Jordan, Utah and many surrounding cities, we're here to fill all your tree care needs in one convenient package. Our tree experts are all certified local pros who understand how the Utah climate and soil will impact your trees. We can provide everything from basic inspections and maintenance to high-risk jobs other companies won't take on, all for affordable and transparent rates.
Lasting Health Care & Spraying Services
At Affordable Tree Care, our tree health services are meant to give all your trees the tools and nutrients to maximize their beauty and lifespan. We subscribe to what we like to call a prescription tree service – every tree is treated individually with custom inspections and treatment services, which include all of the following:
Tree and soil injections: We can inject nutrients and protective elements into either your trees' vascular system or the soil. We do this using a system that's beneficial to both trees and surrounding shrubs, plus has virtually no negative environmental effect.
Spraying: We can help get any tree pest issues under control quickly and effectively using organic methods that won't harm your property.
Prevention: On top of spraying services, we also provide injections with products meant to protect trees from pest infestations to begin with.
Fertilization: Rather than potentially harmful nitrogen, we use micro-nutrients that are injected into soil or trees.
Maintenance: We'll take the time to help you plan out all the future care needs for your trees and shrubs.
Trimming and Removal
Our pros have years of experience handling trimming and removal services for a wide variety of tree types and sizes.
trimming: Also called pruning, tree trimming is vital for allowing trees to reach their maximum growth and health potential. It removes branches that might be dead or dying and could interfere with growth, and that might be hazardous to nearby structures or even people on the property. It also helps trees look and balance better. Ask our pros about the kind of trimming services we'd recommend based on your tree's age, health and other factors.
Removal: While we prefer to assess other available options first, some trees must be removed before they cause harm to the area. We'll handle this job from start to finish, leaving no debris or mess for you to clean up.
Friendly Tree Care Service Expertise
Get all of the above and more from friendly, experienced professionals who care about your yard like it was their own. Our tree experts are all licensed and insured for all your needs, with years of dedicated experienced in South Jordan and surrounding areas.
SOUTH JORDAN TREES
Maintaining your trees in South Jordan can be a time-consuming job. That is why using a tree service can be a good idea. Not only will this mean you have more free time, but you can have peace of mind that a professional is looking after your yard.
When a tree needs trimmed, removed or appears to be sick you are best off to reach out to a professional tree service.
But, you may wonder "What services does a tree service provide?"
A professional tree service can handle nearly all types of work involving trees and shrubs.
TREE REMOVAL
There are many reasons a tree may need to be removed such as:
If the tree is diseased or dead
The tree may be infested with pests
You may no longer want the tree in your yard
The tree roots are damaging your property
Removing the tree yourself is not recommended, especially if you have no experience. This is because it could be dangerous and if you do it yourself you could hurt someone or damage property.
Our highly trained and experienced South Jordan tree service team can assess the area prior to removal to ensure the job is done safely.
Tree removal is essential to enhance aesthetics and to get rid of unwanted presence of trees. However, tree removal is not an easy job to take, that is why, there are tree removal service providers who hire professional arborists who can do the tough job for them.
If you learn that you will need the service of tree removal providers because there is a tree growing in your driveway or the trees that are growing in your yard is already invading your other property, then you definitely need a tree removal service.
Nevertheless, there are also some things that can be done so that you would be paying too much amount of money for a tree removal service. Such favorable services where you can benefit can be so inexpensive and to some extent completely gratuitous. Here are some of the options you can consider if you need tree removal:
TREE TRIMMING
Regularly trimming your trees is essential for tree health and to keep your yard looking amazing. Using an experienced tree service for this work is recommended. This is because trees need to be trimmed at the right time of year and a professional will have the right tools to do the best job.
Shrubs need to be trimmed at certain times of the year and in the right way to keep their shape.
Our service can trim your shrubs at the right time using the best tools depending on the type of shrub. This is great for you as you can have peace of mind that we will notice dead or damaged parts and remove them. Also, your shrubs will look great all year round thanks to proper maintenance.
STUMP GRINDING
When a tree is cut down this leaves a stump. Some people choose to have a full removal and fill in the hole. The other option is to leave the stump and have it ground down.
The team uses a specialized tool for grinding down the stump. A stump is ground down to the ground level or just below. This means there is no hole to fill in. The roots of the tree will die naturally over time or can be poisoned to speed up the process.
People quite often prefer this option rather than full stump removal. This option is popular as there is less mess made and the job is usually much quicker than full removal.
TREE STORM DAMAGE
Storms can wreak havoc on yards. Trees, shrubs, and other plants can be torn to shreds during bad storms.
After a storm, your yard may be littered with debris that has blown around. Our service can clear your property including the driveway of any branches, fallen trees, or other debris.
Once the property is clear, then a full assessment can be done. This means checking trees and the rest of the yard for damage. If any is found, then it can be dealt with. For example, a tree may have branches hanging down that need to be removed before they fall.
Trees and plants need to be looked after. Like humans, they should get a regular checkup. This is to help identify any potential problems such as disease, infestation, or damage to the surrounding area (for example, if tree roots get too big).
Arranging regular checkups with a qualified arborist is essential for tree health and to prevent problems before they occur. Doing this, along with regular spraying, can help your trees and other plants live a longer, healthier life.
If you live in South Jordan, Salt Lake City or the surrounding area, then we can provide an affordable tree care solution to help you with your trees, shrubs, or other plants.
We offer a reliable, friendly, and trustworthy tree services using a highly trained team with many years of experience. Whether you need a checkup, a removal, or anything else we are properly equipped to handle any size job.
{ "@context":"https://schema.org", "@type":"WebPage", "headline":"Tree Removal South Jordan Utah", "url":"https://truetreeservices.com/tree-removal-south-jordan-utah/", "about":
[{"@type": "thing", "name": "south jordan", "sameAs": ["https://en.wikipedia.org/wiki/South_Jordan,_Utah", "https://www.google.com/search?q=south+jordan&kgmid=/m/021cxmm"]}, {"@type": "thing", "name": "south jordan, utah", "sameAs": ["https://en.wikipedia.org/wiki/South_Jordan,_Utah", "https://www.google.com/search?q=south+jordan,+utah&kgmid=/m/021cxmm"]}, {"@type": "thing", "name": "utah", "sameAs": ["https://en.wikipedia.org/wiki/Utah", "https://www.google.com/search?q=utah&kgmid=/m/07srw"]}, {"@type": "thing", "name": "tree", "sameAs": ["https://en.wikipedia.org/wiki/Tree", "https://www.google.com/search?q=tree&kgmid=/m/07j7r"]}, {"@type": "thing", "name": "pruning", "sameAs": ["https://en.wikipedia.org/wiki/Pruning", "https://www.google.com/search?q=pruning&kgmid=/m/02dj6v"]}, {"@type": "thing", "name": "tree care", "sameAs": ["https://en.wikipedia.org/wiki/Tree_care", "https://www.google.com/search?q=tree+care&kgmid="]}, {"@type": "thing", "name": "salt lake city", "sameAs": ["https://en.wikipedia.org/wiki/Salt_Lake_City", "https://www.google.com/search?q=salt+lake+city&kgmid=/m/04s909"]}, {"@type": "thing", "name": "arborists", "sameAs": ["https://en.wikipedia.org/wiki/Arborist", "https://www.google.com/search?q=arborists&kgmid=/m/01v000"]}, {"@type": "thing", "name": "jordan", "sameAs": ["https://en.wikipedia.org/wiki/Jordan", "https://www.google.com/search?q=jordan&kgmid=/m/03__y"]}],
"mentions":
[{"@type": "thing", "name": "safety regulations", "sameAs": ["https://en.wikipedia.org/wiki/Occupational_safety_and_health", "https://www.google.com/search?q=safety+regulations&kgmid=/m/04j9sc1"]}, {"@type": "thing", "name": "layton", "sameAs": ["https://en.wikipedia.org/wiki/Layton,_Utah", "https://www.google.com/search?q=layton&kgmid=/m/010ds8"]}, {"@type": "thing", "name": "populus tremuloides", "sameAs": ["https://en.wikipedia.org/wiki/Populus_tremuloides", "https://www.google.com/search?q=populus+tremuloides&kgmid=/m/0fvj76"]}, {"@type": "thing", "name": "construction", "sameAs": ["https://en.wikipedia.org/wiki/Construction", "https://www.google.com/search?q=construction&kgmid=/m/01jnzj"]}, {"@type": "thing", "name": "lawn", "sameAs": ["https://en.wikipedia.org/wiki/Lawn", "https://www.google.com/search?q=lawn&kgmid=/m/01v327"]}, {"@type": "thing", "name": "arborist", "sameAs": ["https://en.wikipedia.org/wiki/Arborist", "https://www.google.com/search?q=arborist&kgmid=/m/01v000"]}, {"@type": "thing", "name": "lawn care", "sameAs": ["https://en.wikipedia.org/wiki/Lawn", "https://www.google.com/search?q=lawn+care&kgmid=/m/01v327"]}, {"@type": "thing", "name": "risk", "sameAs": ["https://en.wikipedia.org/wiki/Risk", "https://www.google.com/search?q=risk&kgmid=/m/06d5f"]}, {"@type": "thing", "name": "grass", "sameAs": ["https://en.wikipedia.org/wiki/Lawn", "https://www.google.com/search?q=grass&kgmid=/m/01v327"]}, {"@type": "thing", "name": "hedges", "sameAs": ["https://en.wikipedia.org/wiki/Hedge", "https://www.google.com/search?q=hedges&kgmid=/m/066wwp"]}, {"@type": "thing", "name": "bluffdale", "sameAs": ["https://en.wikipedia.org/wiki/Bluffdale,_Utah", "https://www.google.com/search?q=bluffdale&kgmid=/m/010fmt"]}, {"@type": "thing", "name": "gardeners", "sameAs": ["https://en.wikipedia.org/wiki/Gardening", "https://www.google.com/search?q=gardeners&kgmid=/m/034v_"]}, {"@type": "thing", "name": "prune", "sameAs": ["https://en.wikipedia.org/wiki/Pruning", "https://www.google.com/search?q=prune&kgmid=/m/02dj6v"]}, {"@type": "thing", "name": "clearance", "sameAs": ["https://en.wikipedia.org/wiki/Deforestation", "https://www.google.com/search?q=clearance&kgmid=/m/02875"]}, {"@type": "thing", "name": "emergency", "sameAs": ["https://en.wikipedia.org/wiki/Emergency", "https://www.google.com/search?q=emergency&kgmid=/m/025rvy6"]}, {"@type": "thing", "name": "safety", "sameAs": ["https://en.wikipedia.org/wiki/Safety", "https://www.google.com/search?q=safety&kgmid=/m/01lh7h"]}, {"@type": "thing", "name": "bush", "sameAs": ["https://en.wikipedia.org/wiki/Shrub", "https://www.google.com/search?q=bush&kgmid=/m/0gqbt"]}, {"@type": "thing", "name": "bushes", "sameAs": ["https://en.wikipedia.org/wiki/Shrub", "https://www.google.com/search?q=bushes&kgmid=/m/0gqbt"]}, {"@type": "thing", "name": "murray", "sameAs": ["https://en.wikipedia.org/wiki/Murray,_Utah", "https://www.google.com/search?q=murray&kgmid=/m/010fsv"]}, {"@type": "thing", "name": "holladay", "sameAs": ["https://en.wikipedia.org/wiki/Holladay,_Utah", "https://www.google.com/search?q=holladay&kgmid=/m/010fqd"]}, {"@type": "thing", "name": "farmington", "sameAs": ["https://en.wikipedia.org/wiki/Farmington,_Utah", "https://www.google.com/search?q=farmington&kgmid=/m/010dr4"]}, {"@type": "thing", "name": "health", "sameAs": ["https://en.wikipedia.org/wiki/Health", "https://www.google.com/search?q=health&kgmid=/m/0kt51"]}] }