Tree Services South Ogden Utah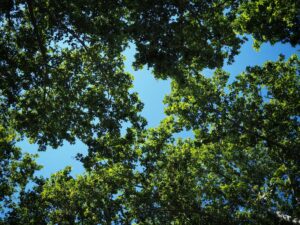 Tree Services South Ogden Utah
Weber Davis Tree Service is located at the mouth of the South ogden Canyon. We offer a free no obligation estimate of your tree care needs. We have proudly served Weber County and Davis County for 25 years. We are the premier choice for South ogden tree service in Northern Utah.
In addition to a free tree estimate, our Arborist will give a consultation. It will help you to have professional insight from a team, after all, they do this for a living. A consultation will give you peace of mind by answering "What would you do?" from a licensed and insured tree professional. Our mission is to complete jobs with customer satisfaction, while maintaining healthy Utah trees.
Tree Removal
Trimming
Stump Grinding
Pruning
Firewood!
Crane and Bucket Services
Proactive Arboriculture
In Conclusion, we are a full scale service able to take on any size project. Because of the experience and result, we have clearly established ourselves as a top tree service in Weber and Davis County.
Why Choose Weber Davis Tree Service?
We provide a full array of services to protect your homes assets. Our free Tree estimates and service is so much more than a guy with a chainsaw. Trees are delicate and just because their large does not mean we can butcher them without long term consequences. We ensure to protect your trees and the surroundings by correctly shaping the trees. Our Arborists are hired under the context that it's okay to talk ourselves out of work if it means keeping healthy Utah trees.
Attention to Details: Business and Trees
It's the small stuff, scheduling, project management, budget solutions and offering options that makes us the best to work with. The detail comes in every large and small tree maintenance cut.
Safety
We have never had an accident that required clinic or hospital visit in the #1 most dangerous profession. $1 million auto insurance policy, $2 million General Liability insurance, and workers comp on all employees.
Creativity
We build an innovative long term customer relationship so homeowners can have fun and craft their trees under our direction (Carvings old totems, Tunnels, Umbrellas, Reduction of size (without hurting tree!) Custom shaped trees and hedges we are the best from artistic perspective.
Experts only
We believe it takes 5+ years of experience after becoming an Arborist to truly Trim and Prune a tree correctly. All Arborists have at least this much experience. We also take pride in having the most Veteran climber in the state of Utah for your hard projects that require the best of the best. We ensure to use best industry practices for longevity and life of the trees.
Weber Davis Tree Service – Arborist
If you ask around Northern Utah with the real tree guys, then they will know Patrick McCall. He has been a competitor based in South Weber Utah since the turn of the century, and has been giving tree estimates for 25 years. He worked for Quality Tree Service for 10 years before he owned it for another 15 years. When looking for an experienced climber, real Arborist, and straightforward guy, Patrick McCall is the name people think of. There is a significant level of skill and impact that a trained Arborist can have on the value of your property compared to a regular tree cutting service. We can craft trees so that everyone will "ooh" and "awe" by their sheer beauty. The Marriott family loved these Black Locusts giving life back to their beautiful home and just reaching maturity.
Rich results on Googles SERP when searching "South ogden Tree Service", "Weber Davis Tree Service", and "Davis County Tree Service"
Arborist with merit
Furthermore, customers look for affordable long term tree professional that they can trust. Customer trust has been instilled by word of mouth success with our business. We can give insight as to how things can and will look in 10 years, because we understand the long term growth cycles of trees. It is nice to establish a working relationship with a licensed and certified Arborist. We have crafted many beautiful trees over the years that you can't get with ordinary South ogden tree services. Similarly, our customers are thankful for timely response to give a free tree estimates and complete a jobsite quick. Patrick McCall and Skyler Hartsough are your South ogden tree service providers here in South ogden, Utah.
Who do I trust | South ogden Tree Service
Do you have an old tree in your yard that you have been meaning to have removed but have not known how to go about it? Who do you trust to hire for that kind of work? And how do you know you will be hiring a group of quality arborists? Our South ogden tree service has been specializing in tree and stump removal in the Weber and Davis County since 1991. Weber Davis Tree Service has already serviced thousands of satisfied customers.
Whether there is an old tree that you need to have removed, or just an unsightly stump you have not gotten around to digging up. We can help you with all of your needs. Weber Davis Tree professionals are trained in a wide range of services including pruning, winter maintenance, tree removal, stump removal, tree care, and trimming. We also provide emergency tree removal services. Finally, we always maintain a safe pet/child-friendly environment while working that provides minimal interference with your home and daily activities.
South ogden tree service will provide you with options for tree removal of any size or shape from your property. Furthermore, provide an analysis of your property and present you with options. We can arrange scheduled maintenance throughout the winter or yard design. No matter how big a mess or tricky a situation you may have, our tree professionals are trained to handle any situation.
Competition | Weber Davis Tree Service
Did you know while studying Arboriculture they teach you how to value a tree. This is in case someone damages a tree or cuts the wrong tree and is liable for replacement cost? If "Half off Harry" cuts the tree, then it may actually end up depreciating the value of the property. We cringe at about 1 out of every 4 job sites from the damage that has been caused by "another tree guy". DO NOT contract a landscaper to complete tree work over 10 feet. Landscaping companies DO NOT have the insurance coverage on any property damage or personal injury anything over 10 feet.
When you search for tree trimming services near me, you will often receive inexperienced guys that end up overpriced. This is due to the amount of money that they have in marketing, and the high overhead of their finances. When you do finally get a legitimate experienced tree company, then they have a "bidder" who just gives notes to another guy to complete weeks later. The margin for error by tree guys is increased substantially when business is conducted so sloppy. Don't settle for "Half off Harry" that lazily cuts without thinking and is complacent working for their boss with no skin in the game at $15/hr in their work. That is the benefit of getting multiple estimates and count us in! Always ask for license and general liability insurance when contracting tree service.
South Ogden Tree Service Program
Removing trees or large limbs can damage homes, vehicles, and even lives. We're here to help! South Ogden's Truco arborists understand native trees in Northern Utah and within the local community. We care for Cottonwood, Aspen, Poplar, Maple, Oak, Alder, Birch, Fir, Pine, and many more. Our arborists are also experts in fruit trees, shade trees, and other popular species planted along the Wasatch Front. Trained and certified by the International Society of Arboriculture (ISA) organization, you can trust Truco's arborists to provide you with the best information and recommendations for your trees. We're happy to be the familiar face of tree care services in your neighborhood.
Truco Tree Services
Truco approaches tree service holistically so your trees and shrubs thrive year after year. Our services include:
Tree Trimming — Consistent trimming allows your trees to grow and thrive each spring. Truco understands the importance of removing dead or dying branches near the end of the winter to prevent your trees and shrubs from overcrowding. More light for more leaves means healthier and stronger trees. Truco Services also provides tree pruning to manicure your yard to your design dreams.
Tree Pest Control — Truco helps protect your trees and shrubs from unique disease and pests found in Northern Utah. Truco arborists expertly treat issues from mites, scales, leaf beetles, leaf miners, worms, caterpillars, aphids, fire blight, brown rot, dieback, and tree fungus before they become an extensive problem for your family and neighborhood.
Tree & Stump Removal — When trees become dangerous or dead trees become an eyesore, Truco can remove them. A dead or badly damaged tree can threaten the safety of your life and property and even lower your property value. Truco eliminates this risk by providing safe, efficient stump and tree removal. Our stump grinding service clears the last remains of the old tree out of the way, making way for new tree and plant growth.
Fertilizers — Like us, trees require a variety of nutrients to grow. Since, all of these nutrients aren't readily accessible within Utah's soil, your trees can become stressed and stunted. For healthy trees with marked growth, Truco's South ogden arborists will customize a tree fertilizing service to fit your needs.
Root Zone Treatments — Whether it's soil compaction or girdling roots, issues below ground affect the health and beauty of the visible parts of your trees. Truco's certified arborists diagnose root issues, aerate soil, and remove troublesome roots cutting off nutrient supplies.
Why Truco for Tree Service?
At Truco, we've been providing tree services since 1947. In our decades of experience, we've experienced everything the local environment can throw at us and have optimized our services to the unique ecological conditions of the South ogden area. As a certified arborist company, Truco provides tree services swiftly and safely, saving you time, money, and headaches.
With Truco Tree Service, you'll receive:
Trained and certified ISA arborists
Regular inspections and control for insects and diseases
Proactive care to increase the longevity and beauty your trees
Maintain Trees with Truco Arborists
Protecting your home from the issues diseased or structurally compromised trees can create is important. Regular tree inspections, treatments, and specialized fertilizers are important. Protect your greatest investment and enjoy peace of mind while enjoying your beautiful yard. Healthy, structurally sound trees don't happen by accident. Regular maintenance and know-how is key to keeping even the hardiest species in top condition and looking their best.
{ "@context":"https://schema.org", "@type":"WebPage", "headline":"Tree Services South Ogden Utah", "url":"https://truetreeservices.com/tree-services-south-ogden-utah/", "about":
[{"@type": "thing", "name": "ogden", "sameAs": ["https://en.wikipedia.org/wiki/Ogden,_Utah", "https://www.google.com/search?q=ogden&kgmid=/m/010h9y"]}, {"@type": "thing", "name": "ogden, ut", "sameAs": ["https://en.wikipedia.org/wiki/Ogden,_Utah", "https://www.google.com/search?q=ogden,+ut&kgmid=/m/010h9y"]}, {"@type": "thing", "name": "stump", "sameAs": ["https://en.wikipedia.org/wiki/Tree_stump", "https://www.google.com/search?q=stump&kgmid=/m/0d9wys"]}, {"@type": "thing", "name": "arborists", "sameAs": ["https://en.wikipedia.org/wiki/Arborist", "https://www.google.com/search?q=arborists&kgmid=/m/01v000"]}, {"@type": "thing", "name": "weber", "sameAs": ["https://en.wikipedia.org/wiki/Weber_County,_Utah", "https://www.google.com/search?q=weber&kgmid=/m/04gr5jf"]}, {"@type": "thing", "name": "utah", "sameAs": ["https://en.wikipedia.org/wiki/Utah", "https://www.google.com/search?q=utah&kgmid=/m/07srw"]}, {"@type": "thing", "name": "tree", "sameAs": ["https://en.wikipedia.org/wiki/Tree", "https://www.google.com/search?q=tree&kgmid=/m/07j7r"]}, {"@type": "thing", "name": "lawn", "sameAs": ["https://en.wikipedia.org/wiki/Lawn", "https://www.google.com/search?q=lawn&kgmid=/m/01v327"]}, {"@type": "thing", "name": "tree care", "sameAs": ["https://en.wikipedia.org/wiki/Tree_care", "https://www.google.com/search?q=tree+care&kgmid="]}, {"@type": "thing", "name": "pruning", "sameAs": ["https://en.wikipedia.org/wiki/Pruning", "https://www.google.com/search?q=pruning&kgmid=/m/02dj6v"]}, {"@type": "thing", "name": "snow removal", "sameAs": ["https://en.wikipedia.org/wiki/Snow_removal", "https://www.google.com/search?q=snow+removal&kgmid=/m/04xw0j"]}, {"@type": "thing", "name": "south ogden", "sameAs": ["https://en.wikipedia.org/wiki/South_Ogden,_Utah", "https://www.google.com/search?q=south+ogden&kgmid=/m/010hcp"]}],
"mentions":
[{"@type": "thing", "name": "dieback", "sameAs": ["https://en.wikipedia.org/wiki/Phytophthora_cinnamomi", "https://www.google.com/search?q=dieback&kgmid=/m/058415"]}, {"@type": "thing", "name": "pests", "sameAs": ["https://en.wikipedia.org/wiki/Pest_(organism)", "https://www.google.com/search?q=pests&kgmid=/m/01dqkc"]}, {"@type": "thing", "name": "arborists", "sameAs": ["https://en.wikipedia.org/wiki/Arborist", "https://www.google.com/search?q=arborists&kgmid=/m/01v000"]}, {"@type": "thing", "name": "tree pest", "sameAs": ["https://en.wikipedia.org/wiki/Pest_(organism)", "https://www.google.com/search?q=tree+pest&kgmid=/m/01dqkc"]}, {"@type": "thing", "name": "girdling", "sameAs": ["https://en.wikipedia.org/wiki/Girdling", "https://www.google.com/search?q=girdling&kgmid=/m/05zr8q"]}, {"@type": "thing", "name": "layton", "sameAs": ["https://en.wikipedia.org/wiki/Layton,_Utah", "https://www.google.com/search?q=layton&kgmid=/m/010ds8"]}, {"@type": "thing", "name": "davis county", "sameAs": ["https://en.wikipedia.org/wiki/Davis_County,_Utah", "https://www.google.com/search?q=davis+county&kgmid=/m/0jc5h"]}, {"@type": "thing", "name": "pruning", "sameAs": ["https://en.wikipedia.org/wiki/Pruning", "https://www.google.com/search?q=pruning&kgmid=/m/02dj6v"]}, {"@type": "thing", "name": "tree", "sameAs": ["https://en.wikipedia.org/wiki/Tree", "https://www.google.com/search?q=tree&kgmid=/m/07j7r"]}, {"@type": "thing", "name": "root", "sameAs": ["https://en.wikipedia.org/wiki/Root", "https://www.google.com/search?q=root&kgmid=/m/0flg6"]}, {"@type": "thing", "name": "soil", "sameAs": ["https://en.wikipedia.org/wiki/Soil", "https://www.google.com/search?q=soil&kgmid=/m/09dv7"]}, {"@type": "thing", "name": "lawn", "sameAs": ["https://en.wikipedia.org/wiki/Lawn", "https://www.google.com/search?q=lawn&kgmid=/m/01v327"]}, {"@type": "thing", "name": "tree pruning", "sameAs": ["https://en.wikipedia.org/wiki/Pruning", "https://www.google.com/search?q=tree+pruning&kgmid=/m/02dj6v"]}, {"@type": "thing", "name": "lawn care", "sameAs": ["https://en.wikipedia.org/wiki/Lawn", "https://www.google.com/search?q=lawn+care&kgmid=/m/01v327"]}, {"@type": "thing", "name": "health", "sameAs": ["https://en.wikipedia.org/wiki/Health", "https://www.google.com/search?q=health&kgmid=/m/0kt51"]}, {"@type": "thing", "name": "farmington", "sameAs": ["https://en.wikipedia.org/wiki/Farmington,_Utah", "https://www.google.com/search?q=farmington&kgmid=/m/010dr4"]}, {"@type": "thing", "name": "roots cutting", "sameAs": ["https://en.wikipedia.org/wiki/Cutting_(plant)", "https://www.google.com/search?q=roots+cutting&kgmid=/m/076_jj"]}, {"@type": "thing", "name": "plant", "sameAs": ["https://en.wikipedia.org/wiki/Plant", "https://www.google.com/search?q=plant&kgmid=/m/05s2s"]}, {"@type": "thing", "name": "aphids", "sameAs": ["https://en.wikipedia.org/wiki/Aphid", "https://www.google.com/search?q=aphids&kgmid=/m/015k4l"]}, {"@type": "thing", "name": "leaves", "sameAs": ["https://en.wikipedia.org/wiki/Leaf", "https://www.google.com/search?q=leaves&kgmid=/m/09t49"]}, {"@type": "thing", "name": "tree care", "sameAs": ["https://en.wikipedia.org/wiki/Tree_care", "https://www.google.com/search?q=tree+care&kgmid="]}] }