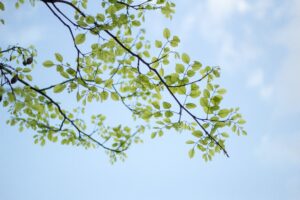 Tree Service Riverton Utah
Why You Should Hire Tree Service Riverton
There is much more to tree cutting services than just firing up a chainsaw and lopping branches off a tree. If you are not sure what you are doing when trimming, pruning, or removing a tree, you could end up damaging your house, damaging your car, messing the power lines, or worse, injuring yourself. Below, we have reasons why you should consider hiring Riverton tree service professionals:
1. Safety
Tree trimming and tree service removal can be dangerous jobs. Leaving tree cutting services to professionals helps you stay out of harm's way. In addition to avoiding injury, you reduce the chances of damaging your home.
2. Knowledge
Tree service Riverton professionals are knowledgeable about the tree species in Riverton. In addition to recommending the right trees, our professionals will have a better idea of when tree trimming, stump removal, and other services should be carried out.
3. Experience
Our tree service Riverton professionals are experienced in the best techniques for grooming different tree species on both commercial and residential properties. They know which tree care options can benefit your property's landscape, as well as improve the trees' health and appearance.
4. Efficiency
Armed with the right tools and experience, tree professionals can make any tree service look easy. In addition to helping you reduce the tree service time; our tree service Riverton professionals can reduce the amount of money you spend on a particular service.
5. Range of Services
Riverton tree service professionals offer an array of services, including pruning, trimming, stump removal, tree removal, tree shaping, etc. Working with professionals helps you solve all your tree issues in one go.
Professional Riverton Tree Service
As a Riverton, UT resident, you already have enough responsibilities at work, at home, or even at your business. By letting tree service professionals handle different tree services on your behalf, you can use your time to handle other important things. We offer a professional Riverton Tree Service at an affordable price.
Riverton Tree Removal
To help maintain the overall appearance and health of your landscape, tree service removal can be a necessary action sometimes. The activity can also aid in the prevention of damage to your home.
If one of your trees has been destabilized by a storm or you would like to get rid of a tree whose roots are affecting your foundation negatively, we can help you. Our Riverton tree removal professionals will remove the tree safely without affecting your home negatively.
Note: Our top goal is to ensure that all Riverton, UT residents keep their trees. Before opting to remove any tree, we will try to find a solution that can allow you to keep your tree.
Riverton Tree Trimming
When done correctly, our Riverton tree trimming service can help improve both the safety and health of your trees. Whether your goal is to reduce the rate at which your trees are growing or you just want to get rid of low-hanging branches so that your driveway can be clear, we can help with this. Riverton, UT residents trust us to use the right techniques to make their trees look their best.
Riverton Tree Pruning
Tree pruning is both a science and art featuring a great influence on your trees' longevity and health. If your tree has some diseased, damaged, or troubling branches, their removal won't just make the tree more appealing, it will also make the tree healthier. Armed with the right tools and pruning experience, our Riverton tree pruning team can help save your tree by getting rid of problematic limbs.
Riverton Stump Removal
In addition to being hazardous and making your property less appealing, old tree stumps are an ideal home for insects. By removing stumps in Riverton, UT we help make homes safer, more efficient, and appealing. We focus on leaving your home better than we found it – after removing the stump, our team will focus on the clean-up.
Riverton Arborist Services
Trained in the art & science of planting, maintaining, and caring for a wide range of tree species, our team of ISA-certified arborists is capable of making your trees healthier and more appealing. Our team of certified arborists offer the following tree services in Riverton:
Tree Removals
Before we conduct any tree removal services, our arborists inspect the tree to determine whether removal is the best option. If an option that allows you to keep the tree is available, the certified arborist will recommend it.
Trimming and pruning
Our arborists establish when tree branches and leaves have to be trimmed or pruned. They indicate how the running/trimming should be conducted to improve tree health.
Planting
Our arborists help Riverton, UT homeowners select the right tree species for their properties. They also help residents with the tree planting.
Emergency Tree Care
If your tree is dangerously looming out into the road or towards your home, our arborists will come up with a solution that can help make the tree safer for your property, the surroundings, and your family.
Maintaining Tree Health
A certified arborist will carry out maintenance and preventative care so as to maintain the health of your trees. They will recommend the right insecticides and treatments for different diseases.
Frequently Asked Questions
How Much Does Tree Removal Cost?
Average Tree On average, you should expect to spend between $250 and $550 on the removal of a single tree. The amount you will have to pay will be largely dependent on how long the job takes and how difficult it is. Tree removals in areas featuring underground utilities or buildings nearby often cost more.
If you have several trees that you would like to get rid of, you should be able to get a discount since the tree removal crew and the necessary equipment are already on your property.
Small Tree Removal Cost
If you would like to remove a tree whose height does not exceed 30 feet, you should expect to spend between $100 and $300. Being the easiest to remove, small trees feature the lowest tree removal cost. Examples of trees classified under the "small tree" category include:
Ornamental pear
Silver birch
Corkscrew hazel
Hawthorn
Apple trees
Medium Tree Removal Cost
If your tree stands at a height of 30 to 60 feet, expect to spend $300 to $700 on its removal. Trees featuring medium height include:
Elm, with a height of 40 to 60 feet
Maple, featuring a height of 40 to 60 feet
Linden, standing at 60 to 70 feet
Hornbeam, having a height of 20 to 40 feet
Large Tree Removal Cost
Trees with an average height of 60 to 80 feet cost between $700 and $1,100 to remove. Examples of trees classified under the "Large" category include:
Zelkova, with an average height of 50 – 80 feet
Oak, which is 70 to 80 feet tall on average
Very Large Tree Removal Cost
Trees standing at 80+ feet cost between $1,100 and $1,800 to remove. This is understandable considering that huge trees require more sophisticated equipment and more experienced personnel. Some of the trees that feature a height of above 80 feet include:
Pine, standing at 80 to 100 feet tall
Tulip, with an average height of 70 to 90 feet
Tree Cutting Services in Riverton, UT
Need tree trimming services in Riverton for hanging branches? Worried that your tree isn't getting enough light or is blocking the light to your home? Well look no further for your tree cutting in Riverton answers! Tree Cutting Pros offers you the convenience of comparing multiple Riverton tree cutting companies without the hassle of researching multiple websites. Our tree trimming prices in Riverton are the lowest around, and you will find yourself with more available time to handle the important things, like getting that tree cutting service in Riverton handled and making your home beautiful again.
Riverton Tree Removal – What We Offer
All of our pre-screened tree cutting companies in Utah are licensed, bonded, and insured. We currently have 31 tree cutting services in Riverton, with the closest provider to you being Rockwell Pointe, Inc., which is located at 3955 West 13800 South , Riverton UT 84065. They and all of our partners offer:
Affordable Tree Cutting Costs in Riverton, UT
Reliable Tree Cutting Services in Riverton, UT
Tree Pruning in Riverton, UT
Low Cost Tree Removal in Riverton
Tree Stump Removal in Riverton, UT
How Much Does Tree Cutting Service Cost in Riverton?
Riverton tree cutting service costs about $500 on average. Each job is different and pricing depends on how difficult and how long the job will take. Larger trees, hard to reach areas, and jobs that require special tools and equipment will cost more. Request a quote right now to get an estimate of how much it will cost for tree removal in Riverton.
Do You Offer Tree Removal in Riverton?
Yes, in addition to trimming, limb and branch removal, and pruning, we also remove trees in Riverton and the nearby area.
How Soon Can You Cut Down a Tree?
While this depends on how busy we are at any given time, if you need emergency tree removal in Riverton, same day service is often available. It's recommended that you call as soon as possible so that you can get an arborist out to your property immediately. Leaning or fallen trees can be dangerous, and can also cause a lot of property damage if it falls.
Make your next tree cutting in Riverton hassle-free with our easy-to-use comparison tool. Simply fill out our quick quote request form or call one of our tree cutting companies in Riverton and compare services and pricing today.
{ "@context":"https://schema.org", "@type":"WebPage", "headline":"Tree Service Riverton Utah", "url":"https://truetreeservices.com/tree-service-riverton-utah/", "about":
[{"@type": "thing", "name": "riverton", "sameAs": ["https://en.wikipedia.org/wiki/Riverton,_Utah", "https://www.google.com/search?q=riverton&kgmid=/m/010ftj"]}, {"@type": "thing", "name": "riverton, ut", "sameAs": ["https://en.wikipedia.org/wiki/Riverton,_Utah", "https://www.google.com/search?q=riverton,+ut&kgmid=/m/010ftj"]}, {"@type": "thing", "name": "salt lake city", "sameAs": ["https://en.wikipedia.org/wiki/Salt_Lake_City", "https://www.google.com/search?q=salt+lake+city&kgmid=/m/04s909"]}, {"@type": "thing", "name": "pruning", "sameAs": ["https://en.wikipedia.org/wiki/Pruning", "https://www.google.com/search?q=pruning&kgmid=/m/02dj6v"]}, {"@type": "thing", "name": "landscape", "sameAs": ["https://en.wikipedia.org/wiki/Landscape", "https://www.google.com/search?q=landscape&kgmid=/m/025s3q0"]}, {"@type": "thing", "name": "roots", "sameAs": ["https://en.wikipedia.org/wiki/Root", "https://www.google.com/search?q=roots&kgmid=/m/0flg6"]}, {"@type": "thing", "name": "stump", "sameAs": ["https://en.wikipedia.org/wiki/Tree_stump", "https://www.google.com/search?q=stump&kgmid=/m/0d9wys"]}, {"@type": "thing", "name": "trees", "sameAs": ["https://en.wikipedia.org/wiki/Tree", "https://www.google.com/search?q=trees&kgmid=/m/07j7r"]}, {"@type": "thing", "name": "arborists", "sameAs": ["https://en.wikipedia.org/wiki/Arborist", "https://www.google.com/search?q=arborists&kgmid=/m/01v000"]}, {"@type": "thing", "name": "lake", "sameAs": ["https://en.wikipedia.org/wiki/Lake", "https://www.google.com/search?q=lake&kgmid=/m/06w433z"]}, {"@type": "thing", "name": "landscaping", "sameAs": ["https://en.wikipedia.org/wiki/Landscaping", "https://www.google.com/search?q=landscaping&kgmid=/m/025sv9y"]}, {"@type": "thing", "name": "utah", "sameAs": ["https://en.wikipedia.org/wiki/Utah", "https://www.google.com/search?q=utah&kgmid=/m/07srw"]}, {"@type": "thing", "name": "salt", "sameAs": ["https://en.wikipedia.org/wiki/Salt", "https://www.google.com/search?q=salt&kgmid=/m/05g0_z"]}],
"mentions":
[{"@type": "thing", "name": "arborists", "sameAs": ["https://en.wikipedia.org/wiki/Arborist", "https://www.google.com/search?q=arborists&kgmid=/m/01v000"]}, {"@type": "thing", "name": "riverton, ut", "sameAs": ["https://en.wikipedia.org/wiki/Riverton,_Utah", "https://www.google.com/search?q=riverton, ut&kgmid=/m/010ftj"]}, {"@type": "thing", "name": "layton", "sameAs": ["https://en.wikipedia.org/wiki/Layton,_Utah", "https://www.google.com/search?q=layton&kgmid=/m/010ds8"]}, {"@type": "thing", "name": "safety regulations", "sameAs": ["https://en.wikipedia.org/wiki/Occupational_safety_and_health", "https://www.google.com/search?q=safety+regulations&kgmid=/m/04j9sc1"]}, {"@type": "thing", "name": "stormwater", "sameAs": ["https://en.wikipedia.org/wiki/Stormwater", "https://www.google.com/search?q=stormwater&kgmid=/m/01b84c"]}, {"@type": "thing", "name": "rehabilitation", "sameAs": ["https://en.wikipedia.org/wiki/Physical_therapy", "https://www.google.com/search?q=rehabilitation&kgmid=/m/05_h7"]}, {"@type": "thing", "name": "construction", "sameAs": ["https://en.wikipedia.org/wiki/Construction", "https://www.google.com/search?q=construction&kgmid=/m/01jnzj"]}, {"@type": "thing", "name": "mulch", "sameAs": ["https://en.wikipedia.org/wiki/Mulch", "https://www.google.com/search?q=mulch&kgmid=/m/027t7q"]}, {"@type": "thing", "name": "tree surgeon", "sameAs": ["https://en.wikipedia.org/wiki/Arborist", "https://www.google.com/search?q=tree+surgeon&kgmid=/m/01v000"]}, {"@type": "thing", "name": "pruning", "sameAs": ["https://en.wikipedia.org/wiki/Pruning", "https://www.google.com/search?q=pruning&kgmid=/m/02dj6v"]}, {"@type": "thing", "name": "south jordan", "sameAs": ["https://en.wikipedia.org/wiki/South_Jordan,_Utah", "https://www.google.com/search?q=south+jordan&kgmid=/m/021cxmm"]}, {"@type": "thing", "name": "stormwater runoff", "sameAs": ["https://en.wikipedia.org/wiki/Surface_runoff", "https://www.google.com/search?q=stormwater+runoff&kgmid=/m/0c0656"]}, {"@type": "thing", "name": "safety", "sameAs": ["https://en.wikipedia.org/wiki/Safety", "https://www.google.com/search?q=safety&kgmid=/m/01lh7h"]}, {"@type": "thing", "name": "healthcare", "sameAs": ["https://en.wikipedia.org/wiki/Health_care", "https://www.google.com/search?q=healthcare&kgmid=/m/01mw2x"]}, {"@type": "thing", "name": "suckers", "sameAs": ["https://en.wikipedia.org/wiki/Basal_shoot", "https://www.google.com/search?q=suckers&kgmid=/m/0ds6vq"]}, {"@type": "thing", "name": "murray", "sameAs": ["https://en.wikipedia.org/wiki/Murray,_Utah", "https://www.google.com/search?q=murray&kgmid=/m/010fsv"]}, {"@type": "thing", "name": "bluffdale", "sameAs": ["https://en.wikipedia.org/wiki/Bluffdale,_Utah", "https://www.google.com/search?q=bluffdale&kgmid=/m/010fmt"]}, {"@type": "thing", "name": "tree care", "sameAs": ["https://en.wikipedia.org/wiki/Tree_care", "https://www.google.com/search?q=tree+care&kgmid="]}, {"@type": "thing", "name": "lawn", "sameAs": ["https://en.wikipedia.org/wiki/Lawn", "https://www.google.com/search?q=lawn&kgmid=/m/01v327"]}, {"@type": "thing", "name": "stump-grinding", "sameAs": ["https://en.wikipedia.org/wiki/Stump_grinder", "https://www.google.com/search?q=stump-grinding&kgmid=/m/0d9w_j"]}] }