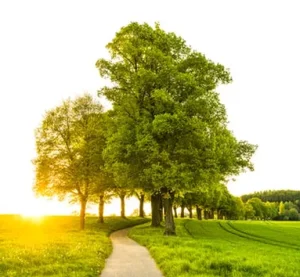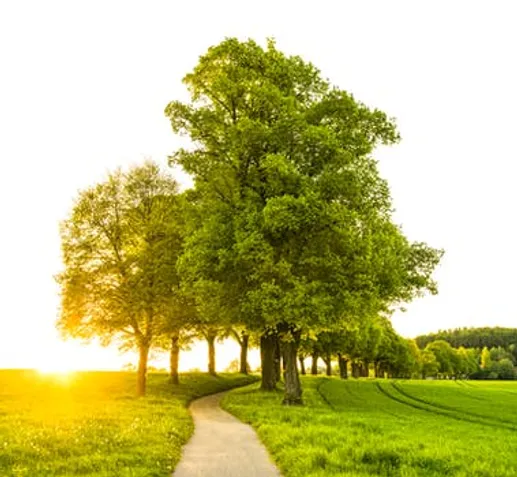 Tree Cutting
A feller buncher is a type of harvester used in logging. It is a motorized vehicle with an attachment that can rapidly gather and cut a tree before felling it.
Feller is a traditional name for someone who cuts down trees, and bunching is the skidding and assembly of two or more trees. A feller buncher performs both of these harvesting functions and consists of a standard heavy equipment base with a tree-grabbing device furnished with a chain-saw, circular saw or a shear—a pinching device designed to cut small trees off at the base. The machine then places the cut tree on a stack suitable for a skidder, forwarder, or yarder for transport to further processing such as delimbing, bucking, loading, or chipping.
Some wheeled feller bunchers lack an articulated arm, and must drive close to a tree to grasp it.
In cut-to-length logging a harvester performs the tasks of a feller buncher and additionally does delimbing and bucking.
Components and Felling attachment
Feller buncher is either tracked or wheeled and has self-levelling cabin and matches with different felling heads. For steep terrain, tracked feller buncher is being used because it provides high level of traction to the steep slope and also has high level of stability. For flat terrain, wheeled feller buncher is more efficient compared to tracked feller buncher. It is common that levelling cabins are matched with both wheeled and tracked feller buncher for steep terrain as it provides operator comfort and helps keeping the standard of tree felling production. The size and type of trees determine which type of felling heads being used.
Types of felling heads
Disc Saw Head – It can provide a high speed of cutting when the head is pushed against the tree. Then, the clamp arms will hold the tree when the tree is almost completed cutting. It is able to cut and gather multiple trees in the felling head. The disc saw head with good ground speed could provide high production which allows it to keep more than one skidders working continuously.
Shear Blade Head – It is placed against the tree and the clamp arms will hold the tree firmly. Then, the blade will activate and start cutting the tree. Same as disc saw head, it can hold multiple trees before they are placed on the ground.
Chain Saw Head – The floppy head provides minimal control to place the trees on the ground. It might not suit to collect the cut trees or gather the cut stems in the felling head.
Benefits of Tree cutting
Whenever people talk about tree cutting, usually the things that spring to mind are negative thoughts brought on mostly by media hypes and environmentalist drives. People think about global warming, depletion of natural resources, and the casual extinction of indigenous fauna and flora. Yet people don't seem to realize that there are actually quite a few benefits of tree cutting.
One of the easiest benefits of tree cutting to spot are the economic ones. Lumber products are one of the most staple constructive materials in human society. Whether it's raw lumber used for making tables and houses, or paper and other wood by-products, we simply cannot live without the use of lumber. Like steel and stone, wood is one of the most basic natural resources, and unlike steel and stone, it is renewable simply by growing more trees. The only real trick to balancing it's consumption is to grow more trees to replace the ones taken.
On a similarly related note, keep in mind that a lot of jobs revolve around the use of lumber. Wood cutters aside, there are those who work in processing plants to make glue from wood sap, process pulp into paper, and others. This is another benefit of tree cutting; it opens more job opportunities for people who would otherwise be unemployed. These job opportunities are more than simply a humanitarian concept; society at large would suffer if all of the people working in the wood industry were to suddenly find themselves jobless.
This benefit of tree cutting not only covers the people who cut down trees and process them, but also extends to the people who "clean up" after them. For every patch of forest cut down, arable land becomes available for farmers, or can be used as an area to place urban living sites like apartments, houses, and buildings. The number of people employed by such a construction project are many and varied. Or, if the city/government mandates replanting trees to replace the lost ones, then jobs are also provided for those people who do the seeding after a patch of forest is stripped.
Thinking about it, the cleared areas are places which provide a lot of potential for growth, and this is yet another benefit of tree cutting. As stated above, arable land is valuable, and the act of tree cutting to clear a place for farm land provides a much needed additional food source for man. More often than not, the soil in a forest is much richer than that of regular farm lands because of the wide variety of life it supports. This new land area grants a much needed place to grow a food supply to deal with the planet's steadily expanding population of humanity.
Then, of course, there is the fact that these cleared areas may be razed for urban renewal. Given our burgeoning population growth, additional living areas made on cleared forest land is another benefit of tree cutting. These places can be converted into more than just housing areas. Buildings which can house offices for work, or factories to produce clothing and other essential items, or even research facilities for things like new medical or technological advances can be placed in these deforested areas.
Lastly, another benefit of tree cutting to consider is the access it provides to other natural resources that may lay within the forest's land area. Some places with heavy forests are home to iron ore, mineral, and even oil deposits which can be used for man's needs. These natural resources would otherwise lay dormant and untapped unless people access them. The act of tree cutting may not be entirely necessary to get at these deposits sometimes, but coupled with the advantages given above, the combination of opening up a new mine or oil well when taken with extra living spaces or farm lands for food makes a lot of sense.
So, given all of the benefits of tree cutting outlined above, you can see that more often than not, the good outweighs the bad. The planet's environment may indeed suffer from the effects of tree cutting, but that is due to irresponsible use of the resources and other benefits provided, not the tree cutting itself. As people living on the planet, our duty is not to "hold back" and stop cutting trees. It is to use what we glean from the Earth responsibly and wisely for humanity and the planet's benefit.
When is the Best Time of Year for Tree Cutting?
Cheapest time to cut down a tree urban forest pro best time for tree cutting We get asked often 'what is the cheapest time of year to have a tree cut down?' The cost of removing a tree in Oregon can vary based on many things. And one of the main factors is the time of year in which the tree is removed. There truly is the best time of year to cut down trees.
The short answer: tree cutting typically costs much less during the winter or spring months, making it the best time for cutting. Below we'll explain why winter or early spring is the cheapest time of year for tree cutting, as well as other things to watch out for and consider as you seek estimates from top arborists near you.
Costs For Cutting Down A Tree Can Vary On A Company's Workload
Supply and demand often plays a big role for many leading nearby tree Service Company's pricing. The need for tree cutting is typically lower during winter and spring, so the best tree companies may offer lower rates to ensure steady business. Here at Urban Forest Pro, we offer more competitive rates during the winter months because many people aren't thinking about their trees during these colder months. This can mean a decent savings for a homeowner looking for the best time to remove a tree from their property from a price perspective.
Why is Winter The Best Time For Tree Cutting?
There are a number of reasons why later winter or early spring are considered the best time of year to hire a tree service near you for your tree cutting project. February and March are statistically the cheaper months for tree cutting—as they are otherwise known as "dormant season" for trees. During the winter the leaves have fallen from the trees making it easier for a tree service to cut down the tree safely and quickly.
Cutting a tree down during these months is also advantageous and considered the best time of year for the environment. The colder ground means the surrounding earth is less impacted while a top Oregon tree service handles the tree cutting. Frozen ground can keep the nearby vegetation in place while the tree is being cut down during the extraction as well.
On the other hand, top tree companies can get super busy during late spring and summer; i.e., the stormy or windy months. This is when places may need emergency tree services and cuttings which will also impact the pricing for a tree to be cut down.
Most reputable tree companies who have tree experts working for them in Oregon have licenses and modern equipment to maintain; so, if rates are suspiciously and noticeably low for tree cuttings, we advise caution: it could mean the company is skipping costs in an important area so that they can offer the best price for cutting down a tree. But the lowest cost is not always the best cost no matter what time of year it is.
Even if winter is the best time to cut down a tree on your property from a price point of view, despite "busy" or "dormant" seasons, you can get a tree removed at any time of the year. It just may impact the cost.
If you do have trees that need cutting, the top certified arborists here at Urban Forest Pro can offer not only competitive rates but also an unparalleled level of professional, safe, and efficient work.
About Springville, Utah
Springville is a city in Utah County, Utah, United States, that is part of the Provo–Orem metropolitan area. The population was 35,268 in 2020, according to the United States Census. Springville is a bedroom community for commuters who work in the Provo-Orem and Salt Lake City metropolitan areas. Other neighboring cities include Spanish Fork and Mapleton. Springville has the nickname of "Art City" or "Hobble Creek".
Neighborhoods in Springville, Utah
Springville, Provost South, Franklin Neighborhood, Memorial Park, Hobble Creek Park, Lakeview North, Conover Park, Kelvin Grove Park, Splash Pad, Kelly's Grove Park, Wayne Bartholomew Family Park, Spring Creek Park, The Willows HOA, Springville City Recreation Department, Anthem West, Springville / Provo KOA Holiday, Utah County, Springville City Skate Park, Clyde Recreation Center, Jolley's Ranch Park
Things To Do in Springville, Utah
Bus Stops in Springville, Utah to Truco Services, Inc.
Bus Stop in Main St @ 451 S Springville, Utah to Truco Services, Inc.
Bus Stop in Main St @ 670 N Springville, Utah to Truco Services, Inc.
Bus Stop in 400 S @ 350 E Springville, Utah to Truco Services, Inc.
Bus Stop in Main St @ 1115 N Springville, Utah to Truco Services, Inc.
Bus Stop in Main St @ 865 N Springville, Utah to Truco Services, Inc.
Bus Stop in Main St @ 444 S Springville, Utah to Truco Services, Inc.
Bus Stop in State Hwy @ 1793 S Springville, Utah to Truco Services, Inc.
Bus Stop in Main St @ 420 N Springville, Utah to Truco Services, Inc.
Bus Stop in Main St. @ 1375 N Springville, Utah to Truco Services, Inc.
Bus Stop in 400 E @ 20 S Springville, Utah to Truco Services, Inc.
Bus Stop in 400 N @ 220 E Springville, Utah to Truco Services, Inc.
Bus Stop in Main St @ 900 N Springville, Utah to Truco Services, Inc.
Driving Directions in Springville, Utah to Truco Services, Inc.
Driving Directions from KTM Trees to 4640 Commerce Dr, Murray, UT 84107, USA
Driving Directions from Seven Trees Tree Experts to 4640 Commerce Dr, Murray, UT 84107, USA
Driving Directions from Cascade Tree Services to 4640 Commerce Dr, Murray, UT 84107, USA
Driving Directions from Arbor Etiquette to 4640 Commerce Dr, Murray, UT 84107, USA
Driving Directions from Oscar's tree removal to 4640 Commerce Dr, Murray, UT 84107, USA
Driving Directions from Deseret Tree Worx to 4640 Commerce Dr, Murray, UT 84107, USA
Driving Directions from Oaklynd Tree Service LLC to 4640 Commerce Dr, Murray, UT 84107, USA
Driving Directions from Skyline Tree Service, LLC to 4640 Commerce Dr, Murray, UT 84107, USA
Driving Directions from Golden Tree Service to 4640 Commerce Dr, Murray, UT 84107, USA
Driving Directions from Peterson Tree Care to 4640 Commerce Dr, Murray, UT 84107, USA
Driving Directions from River Mountain Tree Service to 4640 Commerce Dr, Murray, UT 84107, USA
Driving Directions from A Plus Affordable Tree Service to 4640 Commerce Dr, Murray, UT 84107, USA
Reviews for Truco Services, Inc. Springville, Utah
{ "@context":"https://schema.org", "@type":"WebPage", "headline":"Tree Cutting", "url":"https://truetreeservices.com/tree-cutting/", "about":
[{"@type": "thing", "name": "northern powergrid", "sameAs": ["https://en.wikipedia.org/wiki/Northern_Powergrid", "https://www.google.com/search?q=northern+powergrid&kgmid=/m/0h3z6b"]}, {"@type": "thing", "name": "overhead power lines", "sameAs": ["https://en.wikipedia.org/wiki/Overhead_power_line", "https://www.google.com/search?q=overhead+power+lines&kgmid=/m/04w7nv"]}, {"@type": "thing", "name": "vegetation", "sameAs": ["https://en.wikipedia.org/wiki/Vegetation", "https://www.google.com/search?q=vegetation&kgmid=/m/01fnns"]}, {"@type": "thing", "name": "risk", "sameAs": ["https://en.wikipedia.org/wiki/Risk", "https://www.google.com/search?q=risk&kgmid=/m/06d5f"]}, {"@type": "thing", "name": "offence", "sameAs": ["https://en.wikipedia.org/wiki/Crime", "https://www.google.com/search?q=offence&kgmid=/m/01rbb"]}, {"@type": "thing", "name": "conservation", "sameAs": ["https://en.wikipedia.org/wiki/Nature_conservation", "https://www.google.com/search?q=conservation&kgmid=/m/0phtk"]}, {"@type": "thing", "name": "pruning", "sameAs": ["https://en.wikipedia.org/wiki/Pruning", "https://www.google.com/search?q=pruning&kgmid=/m/02dj6v"]}, {"@type": "thing", "name": "woods", "sameAs": ["https://en.wikipedia.org/wiki/Wood", "https://www.google.com/search?q=woods&kgmid=/m/083vt"]}, {"@type": "thing", "name": "trees", "sameAs": ["https://en.wikipedia.org/wiki/Tree", "https://www.google.com/search?q=trees&kgmid=/m/07j7r"]}, {"@type": "thing", "name": "woodland", "sameAs": ["https://en.wikipedia.org/wiki/Woodland", "https://www.google.com/search?q=woodland&kgmid=/m/0hnc1"]}, {"@type": "thing", "name": "garden", "sameAs": ["https://en.wikipedia.org/wiki/Garden", "https://www.google.com/search?q=garden&kgmid=/m/0bl0l"]}, {"@type": "thing", "name": "conservation areas", "sameAs": ["https://en.wikipedia.org/wiki/Protected_area", "https://www.google.com/search?q=conservation+areas&kgmid=/m/0pky_"]}, {"@type": "thing", "name": "helpline", "sameAs": ["https://en.wikipedia.org/wiki/Helpline", "https://www.google.com/search?q=helpline&kgmid="]}, {"@type": "thing", "name": "safety", "sameAs": ["https://en.wikipedia.org/wiki/Safety", "https://www.google.com/search?q=safety&kgmid=/m/01lh7h"]}, {"@type": "thing", "name": "electricity", "sameAs": ["https://en.wikipedia.org/wiki/Electricity", "https://www.google.com/search?q=electricity&kgmid=/m/02lts"]}, {"@type": "thing", "name": "vegetation management", "sameAs": ["https://en.wikipedia.org/wiki/Conservation_grazing", "https://www.google.com/search?q=vegetation+management&kgmid=/m/03czd5m"]}, {"@type": "thing", "name": "inventory", "sameAs": ["https://en.wikipedia.org/wiki/Inventory", "https://www.google.com/search?q=inventory&kgmid=/m/018y_6"]}],
"mentions":
[{"@type": "thing", "name": "pruning", "sameAs": ["https://en.wikipedia.org/wiki/Pruning", "https://www.google.com/search?q=pruning&kgmid=/m/02dj6v"]}, {"@type": "thing", "name": "pollarding", "sameAs": ["https://en.wikipedia.org/wiki/Pollarding", "https://www.google.com/search?q=pollarding&kgmid=/m/0pf0_"]}, {"@type": "thing", "name": "tree surgeon", "sameAs": ["https://en.wikipedia.org/wiki/Arborist", "https://www.google.com/search?q=tree+surgeon&kgmid=/m/01v000"]}, {"@type": "thing", "name": "insurance", "sameAs": ["https://en.wikipedia.org/wiki/Insurance", "https://www.google.com/search?q=insurance&kgmid=/m/03xks"]}, {"@type": "thing", "name": "ancient woodland", "sameAs": ["https://en.wikipedia.org/wiki/Ancient_woodland", "https://www.google.com/search?q=ancient+woodland&kgmid=/m/042wjd"]}, {"@type": "thing", "name": "arborist", "sameAs": ["https://en.wikipedia.org/wiki/Arborist", "https://www.google.com/search?q=arborist&kgmid=/m/01v000"]}, {"@type": "thing", "name": "safety", "sameAs": ["https://en.wikipedia.org/wiki/Safety", "https://www.google.com/search?q=safety&kgmid=/m/01lh7h"]}, {"@type": "thing", "name": "veteran trees", "sameAs": ["https://en.wikipedia.org/wiki/Veteran_tree", "https://www.google.com/search?q=veteran+trees&kgmid=/m/03cylc9"]}, {"@type": "thing", "name": "timber", "sameAs": ["https://en.wikipedia.org/wiki/Lumber", "https://www.google.com/search?q=timber&kgmid=/m/025tnyc"]}, {"@type": "thing", "name": "tree preservation orders", "sameAs": ["https://en.wikipedia.org/wiki/Tree_preservation_order", "https://www.google.com/search?q=tree+preservation+orders&kgmid=/m/0ccv8m"]}, {"@type": "thing", "name": "laws", "sameAs": ["https://en.wikipedia.org/wiki/Law", "https://www.google.com/search?q=laws&kgmid=/m/04gb7"]}, {"@type": "thing", "name": "criminal record", "sameAs": ["https://en.wikipedia.org/wiki/Criminal_record", "https://www.google.com/search?q=criminal+record&kgmid=/m/02623r"]}, {"@type": "thing", "name": "liability insurance", "sameAs": ["https://en.wikipedia.org/wiki/Liability_insurance", "https://www.google.com/search?q=liability+insurance&kgmid=/m/0614x9"]}, {"@type": "thing", "name": "nature conservation", "sameAs": ["https://en.wikipedia.org/wiki/Nature_conservation", "https://www.google.com/search?q=nature+conservation&kgmid=/m/0phtk"]}, {"@type": "thing", "name": "conservation areas", "sameAs": ["https://en.wikipedia.org/wiki/Protected_area", "https://www.google.com/search?q=conservation+areas&kgmid=/m/0pky_"]}, {"@type": "thing", "name": "uk", "sameAs": ["https://en.wikipedia.org/wiki/United_Kingdom", "https://www.google.com/search?q=uk&kgmid=/m/07ssc"]}, {"@type": "thing", "name": "protected areas", "sameAs": ["https://en.wikipedia.org/wiki/Protected_area", "https://www.google.com/search?q=protected+areas&kgmid=/m/0pky_"]}, {"@type": "thing", "name": "risk", "sameAs": ["https://en.wikipedia.org/wiki/Risk", "https://www.google.com/search?q=risk&kgmid=/m/06d5f"]}, {"@type": "thing", "name": "nature", "sameAs": ["https://en.wikipedia.org/wiki/Nature", "https://www.google.com/search?q=nature&kgmid=/m/05h0n"]}, {"@type": "thing", "name": "tpos", "sameAs": ["https://en.wikipedia.org/wiki/Thermoplastic_olefin", "https://www.google.com/search?q=tpos&kgmid=/m/0bh9jh"]}, {"@type": "thing", "name": "shed", "sameAs": ["https://en.wikipedia.org/wiki/Shed", "https://www.google.com/search?q=shed&kgmid=/m/01n6fd"]}, {"@type": "thing", "name": "trees", "sameAs": ["https://en.wikipedia.org/wiki/Tree", "https://www.google.com/search?q=trees&kgmid=/m/07j7r"]}] }