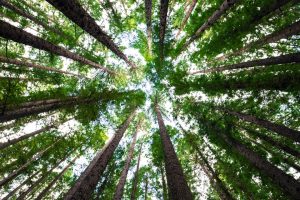 Tree Removal Hurricane Utah
Trusted Arborist Offering Tree Trimming & Spraying In Hurricane, Utah
Tree removal can be a necessary task for a variety of reasons. Some common reasons for removing a tree include disease or damage, safety concerns, and lack of space. Before removing a tree, it's important to consider the potential consequences and alternatives. Tree removal can negatively impact the environment by reducing the amount of carbon sequestration and wildlife habitat.
Additionally, removing a tree can increase the risk of soil erosion and lead to a loss of property value. If the tree is not a safety hazard and is not causing damage, alternatives such as pruning or cabling may be a better option.
If tree removal is necessary, it should be done by a professional arborist. They will have the proper equipment and training to safely remove the tree without causing damage to property or injury to themselves or others. The arborist will also be able to properly dispose of the tree in an environmentally friendly way.
The process of removing a tree begins with an assessment of the tree and the surrounding area. The arborist will determine the best method of removal based on the size and location of the tree, as well as the potential hazards and obstacles.
One common method of tree removal is called "roping." This involves using ropes to lower pieces of the tree to the ground in a controlled manner. This method is typically used for smaller trees or trees in tight spaces.
Another method is called "section cutting." This involves cutting the tree into smaller sections using a chainsaw, then lowering the sections to the ground with ropes. This method is typically used for larger trees or trees in open spaces.
After the tree has been removed, the arborist will grind or remove the tree's stump. This is an important step to prevent the tree from re-growing and causing future problems.
It's important to note that tree services should be performed by licensed, trained professionals to avoid any damage to the tree or property, and also to ensure safety.
Tree services refer to a variety of services related to the care and maintenance of trees. These services can include tree pruning, tree removal, tree planting, stump grinding, and more. Tree services are typically provided by professional arborists, who are trained and certified in the proper care and maintenance of trees. Some tree services also include landscaping services, such as lawn care and garden maintenance.
When it comes to the care of your trees and yard in Hurricane, Utah and surrounding areas, you need local professionals with the expertise and training to handle all important areas. And when you call the experts at Affordable Tree Care, that's exactly what you get.
With over 30 years of experience serving the Hurricane, UT under local ownership, we're proud to serve as your go-to tree car professionals. Whether your property houses just a couple smaller trees, a huge range of different types and sizes, or something in the middle, you can count on us to treat every tree with the personalized care it deserves.
Tree Health and Spraying Services
With many of our competitors, you get a cookie-cutter approach to tree care and overall health. Is there an issue with a potential disease or bark condition? Spray it with a chemical. What about an insect infiltration somewhere in the tree? Spray it with the chemical again.
At Affordable Tree Care, however, we take a personalized approach to the health of your trees. Our experts have the skills to evaluate each tree and determine the proper products or treatments to use, if any are necessary at all. This is always done in an environmentally friendly way, as well. Some of the tree health services we offer include:
Spraying: If pests have made their way into your trees, we can help control and eliminate them using our organic methods.
Protection: Before pests ever find their way to your trees, we can also help bolster their natural defenses with proper treatments.
Injections: Using advanced systems that allow nutrients to be injected directly into the tree's vascular system, we can protect shrubs, the crown, and the trunk of the tree.
Fertilization: We can either inject nutrients into soil or micro-inject into most tree types.
General maintenance: We can help you with consultations, planning and overall maintenance for all the trees on your property.
Trimming and Removal
Tree trimming: Through pruning and other basic removal of dead or dying branches, we can help keep both your trees and structures safe. Our services are especially vital for limiting tree-related hazards.
Tree removal: While it's a last resort for us after other care methods have been attempted, there are some situations where trees have reached the end of their lifespan and must be removed. We'll do this for you in a safe, environmentally healthy way that also protects your other trees and any other plant life in the vicinity.
Our Tree Care Service Professionals
No matter which of our services you require, you'll receive them from licensed, certified and insured professionals with years of experience in the field. We handle high-risk jobs regularly, and strive to build long-lasting care relationships with our clients and their trees.
TREE EXPERTS
If you're searching for the best arborist in Hurricane, Utah and surrounding areas, search no further. The team at Rivendell Tree Experts has been serving Utahans for years, offering a mix of residential and commercial tree care services throughout Greater Salt Lake City and other related areas.
Whether your property contains just a handful of simple trees or is rife with a variety of gorgeous species, our arborists are here to ensure health, longevity and beauty for your entire landscape. We'll provide you with affordable, transparent pricing so you understand exactly how our certified arborists are servicing your trees.
Beyond our credentials, we value integrity and respect within every service we provide. Whether we're assisting you with tree health care, spraying, trimming or even necessary tree removal, we'll communicate with you ahead of time about your trees' needs and how they fit into your available budget.
Primary Services
We offer each of the following services to any and all of our clients:
Tree health care and preservation services: Whether we're talking about spraying or injections for pest control, tree trimming or pruning for overall health or a variety of other maintenance needs, our team will keep your trees growing in a healthy, beautiful way. We'll help you stay eco-friendly while reducing any possible property liability due to trees.
Disease treatment: Down related lines, we'll diagnose and treat any diseases that crop up with your trees.
Fertilization: We use only the highest quality fertilizer options for your trees, with nutrients that will keep them healthy and improve their ability to resist weather, disease and even pest infestations.
Tree removal: We'll perform this highly technical process with experienced professionals and modern technology, removing dead, dying or unsafe trees from a variety of areas.
Stump grinding: We use the latest in stump grinding equipment to remove unsightly stumps from your property and improve curb appeal.
Additional Services
We also offer all of the following additional services:
Cabling and bracing for tree stability
Tree appraisals and risk assessments
Tree inventories on large properties
Emergency tree response services
Pest treatment
Arborist reports
Multi-year tree care plans
To learn more about any of our ISA-certified tree care services for Hurricane, Utah residents or businesses, or to set up an appointment for a free consultation with our experienced arborists, speak to the staff at Rivendell Tree Experts today.
Tree Trimming
The Hurricane City Tree Stewardship ordinance (15A-25-03) requires a 14-foot clearance over the road and/or 8-foot clearance over sidewalks. The ordinance also requires residents to prune trees/vegetation on their property as well as on adjacent park strips to meet the height requirements. In addition, the sight triangle at intersections shall be cleared of any obstruction that creates a traffic hazard.
Annually, the Streets Division tree crew will inspect trees and vegetation on those streets scheduled for maintenance. If you receive a yellow "Pruning Notice", the City is requesting that you make the necessary pruning of the tree(s)/vegetation in order to conform to the item checked on the notice. This action would need to take place within the next 14 days after receipt of the notice and you are responsible for removing and disposing of the trimmings.
Tree/Vegetation Removal
If your tree(s)/vegetation is determined to be a hazard and needs to be removed, you will receive a green "Tree/Vegetation Removal" card. On the card, the City is requesting that you remove the tree(s)/vegetation in order to conform to the item checked. This action would need to take place within the next 14 days after receipt of the notice and you are responsible for disposing of the tree(s)/vegetation.
We have been very careful in our evaluation of each tree/vegetation. As a City, we are responsible for everything that impacts the public way, which includes the sidewalk and street. Your cooperation will make Hurricane City a safer place for pedestrians and motorists.
About Hurricane, Utah
Hurricane is a city in Washington County, Utah, United States. Its population was 20,036 as of the 2020 United States Census estimates. The Hurricane valley makes up the easternmost part of the St. George Metropolitan area and is becoming a tourist gateway town to Zion National Park. Hurricane is known for its historic peach and pecan orchards, open space, green fields and small-town charm, although like much of southwestern Utah, the Hurricane valley continues to experience significant population growth.
Neighborhoods in Hurricane, Utah
Harrisburg, Harrisburg Junction, Hurricane, Hurricane Splash Pad, Sand Hollow State Park, Hurricane municipal equestrian park, Sky Ridge Park, Dixie Springs Park, Quail Creek State Park, Dixie Springs, Pioneer Park, Quail Creek Reservoir, Grandpa's Pond Park, Hurricane Hill Trailhead, Ye Olde Watering Hole, Bloomington Hills, Hurricane City Pool, Hurricane Laundromat & Storage, Bowery Trailhead, Canal Trail, Virgin River Trailhead
Things To Do in Hurricane, Utah
Bus Stops in Hurricane, Utah to Truco Services, Inc.
Bus Stop in Coral Canyon Market Hurricane, Utah to Truco Services, Inc.
Bus Stop in Telegraph at Bella Vista Hurricane, Utah to Truco Services, Inc.
Bus Stop in Greyhound: Bus Stop Hurricane, Utah to Truco Services, Inc.
Bus Stop in Washington Bus Stop Hurricane, Utah to Truco Services, Inc.
Bus Stop in Maverik Hurricane, Utah to Truco Services, Inc.
Bus Stop in Kings Row @ 1100 E & Kings Hwy Hurricane, Utah to Truco Services, Inc.
Bus Stop in 335 N Main Hurricane, Utah to Truco Services, Inc.
Bus Stop in Hurricane Intermediate School Hurricane, Utah to Truco Services, Inc.
Bus Stop in Temple of Sinawava Bus Station Hurricane, Utah to Truco Services, Inc.
Bus Stop in St George Suntran Hurricane, Utah to Truco Services, Inc.
Bus Stop in Hurricane Middle School Hurricane, Utah to Truco Services, Inc.
Bus Stop in Zion View RV Park Hurricane, Utah to Truco Services, Inc.
Driving Directions in Hurricane, Utah to Truco Services, Inc.
Driving Directions from The Tree Guy LLC to 4640 Commerce Dr, Murray, UT 84107, USA
Driving Directions from Southern Utah Tree Service to 4640 Commerce Dr, Murray, UT 84107, USA
Driving Directions from BA Robinson Tree Service Inc. to 4640 Commerce Dr, Murray, UT 84107, USA
Driving Directions from Professional Tree Services to 4640 Commerce Dr, Murray, UT 84107, USA
Driving Directions from Big Green Thumb to 4640 Commerce Dr, Murray, UT 84107, USA
Driving Directions from Arbor Tech to 4640 Commerce Dr, Murray, UT 84107, USA
Driving Directions from Red Mountain Tree Service to 4640 Commerce Dr, Murray, UT 84107, USA
Driving Directions from Elim Valley Nursery to 4640 Commerce Dr, Murray, UT 84107, USA
Driving Directions from GrowPro Landscaping and Maintenance LLC to 4640 Commerce Dr, Murray, UT 84107, USA
Driving Directions from Ballard's Nursery to 4640 Commerce Dr, Murray, UT 84107, USA
Driving Directions from Family Tree Services LLC to 4640 Commerce Dr, Murray, UT 84107, USA
Driving Directions from Total Tree Care to 4640 Commerce Dr, Murray, UT 84107, USA
Reviews for Truco Services, Inc. Hurricane, Utah
{ "@context":"https://schema.org", "@type":"WebPage", "headline":"Tree Removal Hurricane Utah", "url":"https://truetreeservices.com/tree-removal-hurricane-utah/", "about":
[{"@type": "thing", "name": "hurricane", "sameAs": ["https://en.wikipedia.org/wiki/Tropical_cyclone", "https://www.google.com/search?q=hurricane&kgmid=/m/07r2x"]}, {"@type": "thing", "name": "lawn", "sameAs": ["https://en.wikipedia.org/wiki/Lawn", "https://www.google.com/search?q=lawn&kgmid=/m/01v327"]}, {"@type": "thing", "name": "lawn care", "sameAs": ["https://en.wikipedia.org/wiki/Lawn", "https://www.google.com/search?q=lawn+care&kgmid=/m/01v327"]}, {"@type": "thing", "name": "grass", "sameAs": ["https://en.wikipedia.org/wiki/Poaceae", "https://www.google.com/search?q=grass&kgmid=/m/08t9c_"]}, {"@type": "thing", "name": "landscaping", "sameAs": ["https://en.wikipedia.org/wiki/Landscaping", "https://www.google.com/search?q=landscaping&kgmid=/m/025sv9y"]}, {"@type": "thing", "name": "utah", "sameAs": ["https://en.wikipedia.org/wiki/Utah", "https://www.google.com/search?q=utah&kgmid=/m/07srw"]}, {"@type": "thing", "name": "homeowners", "sameAs": ["https://en.wikipedia.org/wiki/Home_insurance", "https://www.google.com/search?q=homeowners&kgmid=/m/0313mp"]}, {"@type": "thing", "name": "shrubs", "sameAs": ["https://en.wikipedia.org/wiki/Shrub", "https://www.google.com/search?q=shrubs&kgmid=/m/0gqbt"]}, {"@type": "thing", "name": "landscape design", "sameAs": ["https://en.wikipedia.org/wiki/Landscape_design", "https://www.google.com/search?q=landscape+design&kgmid=/m/02sw15"]}, {"@type": "thing", "name": "landscape", "sameAs": ["https://en.wikipedia.org/wiki/Landscape", "https://www.google.com/search?q=landscape&kgmid=/m/025s3q0"]}, {"@type": "thing", "name": "soil", "sameAs": ["https://en.wikipedia.org/wiki/Soil", "https://www.google.com/search?q=soil&kgmid=/m/09dv7"]}, {"@type": "thing", "name": "weed control", "sameAs": ["https://en.wikipedia.org/wiki/Weed_control", "https://www.google.com/search?q=weed+control&kgmid=/m/01kpjm"]}, {"@type": "thing", "name": "tree", "sameAs": ["https://en.wikipedia.org/wiki/Tree", "https://www.google.com/search?q=tree&kgmid=/m/07j7r"]}, {"@type": "thing", "name": "weeds", "sameAs": ["https://en.wikipedia.org/wiki/Weed", "https://www.google.com/search?q=weeds&kgmid=/m/08486"]}, {"@type": "thing", "name": "pests", "sameAs": ["https://en.wikipedia.org/wiki/Pest_(organism)", "https://www.google.com/search?q=pests&kgmid=/m/01dqkc"]}],
"mentions":
[{"@type": "thing", "name": "drought-tolerant", "sameAs": ["https://en.wikipedia.org/wiki/Xeriscaping", "https://www.google.com/search?q=drought-tolerant&kgmid=/m/0bwnq"]}, {"@type": "thing", "name": "organic fertilizers", "sameAs": ["https://en.wikipedia.org/wiki/Organic_fertilizer", "https://www.google.com/search?q=organic+fertilizers&kgmid=/m/04f738c"]}, {"@type": "thing", "name": "lawns", "sameAs": ["https://en.wikipedia.org/wiki/Lawn", "https://www.google.com/search?q=lawns&kgmid=/m/01v327"]}, {"@type": "thing", "name": "cool-season grasses", "sameAs": ["https://en.wikipedia.org/wiki/Lawn", "https://www.google.com/search?q=cool-season+grasses&kgmid=/m/01v327"]}, {"@type": "thing", "name": "xeriscape", "sameAs": ["https://en.wikipedia.org/wiki/Xeriscaping", "https://www.google.com/search?q=xeriscape&kgmid=/m/0bwnq"]}, {"@type": "thing", "name": "mowing", "sameAs": ["https://en.wikipedia.org/wiki/Mower", "https://www.google.com/search?q=mowing&kgmid=/m/02qvql"]}, {"@type": "thing", "name": "compost", "sameAs": ["https://en.wikipedia.org/wiki/Compost", "https://www.google.com/search?q=compost&kgmid=/m/0c8xvz"]}, {"@type": "thing", "name": "fertilizers", "sameAs": ["https://en.wikipedia.org/wiki/Fertilizer", "https://www.google.com/search?q=fertilizers&kgmid=/m/09b5b"]}, {"@type": "thing", "name": "tall fescue", "sameAs": ["https://en.wikipedia.org/wiki/Festuca_arundinacea", "https://www.google.com/search?q=tall+fescue&kgmid=/m/03d8qv_"]}, {"@type": "thing", "name": "garden", "sameAs": ["https://en.wikipedia.org/wiki/Garden", "https://www.google.com/search?q=garden&kgmid=/m/0bl0l"]}, {"@type": "thing", "name": "arborist", "sameAs": ["https://en.wikipedia.org/wiki/Arborist", "https://www.google.com/search?q=arborist&kgmid=/m/01v000"]}, {"@type": "thing", "name": "search results", "sameAs": ["https://en.wikipedia.org/wiki/Search_engine_results_page", "https://www.google.com/search?q=search+results&kgmid="]}, {"@type": "thing", "name": "buying decisions", "sameAs": ["https://en.wikipedia.org/wiki/Buyer_decision_process", "https://www.google.com/search?q=buying+decisions&kgmid=/m/0n543tq"]}, {"@type": "thing", "name": "cottage garden", "sameAs": ["https://en.wikipedia.org/wiki/Cottage_garden", "https://www.google.com/search?q=cottage+garden&kgmid=/m/07j0v1"]}, {"@type": "thing", "name": "mulch", "sameAs": ["https://en.wikipedia.org/wiki/Mulch", "https://www.google.com/search?q=mulch&kgmid=/m/027t7q"]}, {"@type": "thing", "name": "perennial", "sameAs": ["https://en.wikipedia.org/wiki/Perennial_plant", "https://www.google.com/search?q=perennial&kgmid=/m/036p57"]}, {"@type": "thing", "name": "manure", "sameAs": ["https://en.wikipedia.org/wiki/Manure", "https://www.google.com/search?q=manure&kgmid=/m/0jkww"]}, {"@type": "thing", "name": "lawncare", "sameAs": ["https://en.wikipedia.org/wiki/Lawn", "https://www.google.com/search?q=lawncare&kgmid=/m/01v327"]}, {"@type": "thing", "name": "pricing", "sameAs": ["https://en.wikipedia.org/wiki/Pricing", "https://www.google.com/search?q=pricing&kgmid=/m/01jsvy"]}, {"@type": "thing", "name": "root", "sameAs": ["https://en.wikipedia.org/wiki/Root", "https://www.google.com/search?q=root&kgmid=/m/0flg6"]}] }