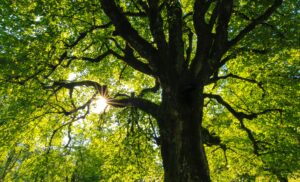 Apple Trees Pruning
When an apple tree becomes too big for a section or is in danger of falling because of disease or age, tree pruning or tree removal may be your only option. As tree pruning and arboriculture experts, the tree trimming crews have everything you need to get the job done and offer both a one off service or ongoing maintenance programs, as required.
Tree Pruning
Whether your objective is to promote tree growth or better fruit production, or to improve your view and let more sunlight in, our tree trimming crews are qualified and experienced to do the job.
Pruning a tree in a confined residential section can require a great deal of skill. Key considerations need to be given to avoid damage to surrounding buildings, water pipes, power lines and existing vegetation.
Using modern climbing techniques, our arborists can access trouble spots in the tree canopy and remove only necessary branches, without damaging any surrounding branches. Crown reductions and pruning to improve structural integrity are part of our everyday work.
In particularly confined spaces, limbs can be lowered down in small sections using specialized roping techniques, cranes, cherry pickers and even helicopters for more complicated sites.
Hedge Trimming: The hedge trimming service caters for hedges of all heights and sizes. With the right equipment for removal of hedges, we make light work of all shapes and sizes of hedge trimming.
Green Asset Management: Managing your green assets on an ongoing basis is the smartest and most economical way to maximize tree health and vitality.
Pruning around a Power line
Trees that grow too high may stretch towards electrical cables and cause problems. Tree branches can also obstruct views. In short, tree removal is needed when these situations occur. Homeowners may be compelled to take away trees to make way for a particular construction project. You have the option to cut down unwanted trees provided you have the expertise and equipment. Otherwise, get the services of professional tree removal services. These companies will give the service you like for a minimal cost.
The process of cutting trees is a complicated task. It has to be carried out by professionals who can cut down trees without destroying any structures. The task is more dangerous if the trees stand near electrical posts and wires. Trees located near edifices and fences are not easy to remove while those located in open spaces are easier to remove. Costs depend on the tallness, thickness, form and quantity of branches.
Expert cutters know how to take care of cutting timber. These service providers do not simply cut a tree without a plan. Measurements have to be taken at the start so that the falling log does not hit any person, house, vehicle or electric post and wires. Trees should be cut at the correct angle so it goes down on the proper direction.
Stump removal is also difficult. It calls for the work of experts to avoid damages. Tree cutting services know how to operate complicated gear such as cranes, special ladders and ropes. These people also consider the safety factor and disease control aspects so you can be assured of a complete service even if you have to spend some money.
Tackling the job yourself can be very dangerous, and specialist equipment is needed to avoid electrocution. The expertise, equipment and procedures (including significant public liability insurance cover) to maintain the electrical network from any possible interruptions is essential and needed when dealing with trees (apple tree) around a power line.
A crew is employed by a number of major power networks across the country to scope and audit power networks, and to carry out line clearing.
How to Prune Apple Trees
New to pruning? Then we will cover all you need to know about how to prune apple trees, including why, when, which, with what, and how in eight easy steps.
Why to Prune Apple Trees
We prune apple trees for four main reasons.
First, to make the tree easy to maintain and harvest by controlling the height and shape.
Secondly, to maintain a healthy tree by removing dead, diseased or damaged wood.
Thirdly, to improve air circulation which reduces pests and diseases.
Fourthly, to let sunlight reach the fruits so they can grow healthy and large.
When to Prune Apple Trees
It is best to prune an apple tree when it's still dormant, this means early spring, about two weeks after the late frost. Not only are the buds easier to see and cut, but the cuts will also heal more quickly.
If you prune in the fall, then new growth will start but will be damaged by the cold winter. If you prune in the early winter, then the open cut can be susceptible to diseases.
If you see dead, diseased, or damaged, wood, you should cut these off as soon as you notice, no matter the time in the year so that the tree isn't damaged any further.
Which Apple Trees to Prune
Wait to do the heavy pruning in the third year of growth after planting since this will allow the tree to establish itself. If your apple tree provides a lot of shade, then it needs to be pruned.
When there is a lot of pruning to do, then space out the pruning over several seasons.
What to Prune Apple Trees With
The tools to use depends on which type of branch you are cutting. In all cases though, be sure to sterilize the tools with hot soapy water or disinfectant to prevent any damage or infection.
For small branches and twigs, use hand pruners
.
For large branches about 1" thick, use loppers. These provide good leverage.
For branches about 3" thick and more, use a saw.
How to Prune Apple Trees
Step 0: Aim for a Central Leader, Pyramidal Form
Apple trees should have a pyramidal and conical shape, with shorter branches at the top so that they can allow sunlight to reach the lower branches.
Additionally, apple trees should be pruned with a central leader form, with one central branch growing vertically from the trunk.
Step 1: Remove Any Dead, Diseased, or Damaged Limbs (3 D's)
You know if a branch is dead if it's brittle and breaks very easily.
You usually know if a branch is diseased if the wood is a different color than the other branches around it.
You will see a damaged branch when it has partially broken from the weight of the fruits. Additionally, when two branches have crossed and rubbed against one another this can also damage the wood.
Once you have identified the branches with the 3 D's, then cut the wood back to the nearest bud where the wood is still healthy.
Step 2: Prune Competing Central Leader Branches
Your apple tree should have one central leading branch which grows vertically from the trunk.
If there are multiple central leading branches, then choose the healthier and stronger one and cut the rest so that the tree remains strong.
Step 3: Prune Non-Primary Scaffold Branches
Your apple tree should have 2-6 primary scaffold branches (depending on the size of the tree) which connect to the central lead branch and are evenly spaced around it.
If two scaffold branches are too close to one another, remove one.
If you look at the tree from the top, it should look like a star.
These scaffold branches should have a 45 to 50 degree angle from the trunk.
When the angle is less than this, then the branch will fall from the weight of the fruit.
When the angle is more than this, then there won't be as much fruit on the branches.
Step 4: Prune Suckers
When shoots or branches grow near the base of the trunk prune them so that the shape is preserved. Suckers shouldn't grow below the canopy of the tree.
Step 5: Prune Downward & Inward Growing Branches
First, identify the branches growing downward. Then prune them since they won't be able to bear the weight of the fruit.
Also prune any branches growing inward so that they don't rub against other branches.
Step 6: Prune the Whorls
Whorls are places where three or more small branches grow from the same location. Once you identify the whorls then choose the healthier and strongest one, and prune the rest. After all, the branch won't be able to support all of the small branches growing in this one location.
Step 7: Prune Back All Branches
In order for the stems to become thicker and develop flowers cut all branches back by ⅓ of its original length. However, make sure to make these cuts just above a bud that faces outward in order for the tree to have a healthy shape.
Step 8: Thin the Buds
Lastly, thin out the fruiting buds so that they are 4-6" apart. This will ensure that the branch bears just enough weight from the apples.
And voila! You are done! If you have any questions, we are here to help!
About Salt Lake City, Utah
Salt Lake City is the capital and most populous city of Utah, United States. It is the seat of Salt Lake County, the most populous county in Utah. With a population of 200,133 in 2020, the city is the core of the Salt Lake City metropolitan area, which had a population of 1,257,936 at the 2020 census. Salt Lake City is further situated within a larger metropolis known as the Salt Lake City–Ogden–Provo Combined Statistical Area, a corridor of contiguous urban and suburban development stretched along a 120-mile (190 km) segment of the Wasatch Front, comprising a population of 2,746,164, making it the 22nd largest in the nation. It is also the central core of the larger of only two major urban areas located within the Great Basin.
Neighborhoods in Salt Lake City, Utah
Poplar Grove, The Avenues, Marmalade, Central City, Fairpark, Ballpark, Downtown, Capitol Hill, Woodbury, Neighborhood House, Rio Grande, The Neighborhood Hive, Rose Park Neighborhood Center, Neighborhood Services, Salt Lake City Community Development, University Neighborhood Partners, Airport East Business Park, Granary Row, Neighborhood Auto Service, Salt Lake City
Things To Do in Salt Lake City, Utah
Bus Stops in Salt Lake City, Utah to Truco Services, Inc.
Bus Stop in Greyhound: Bus Station Salt Lake City, Utah to Truco Services, Inc.
Bus Stop in Salt Lake Central Salt Lake City, Utah to Truco Services, Inc.
Bus Stop in Greyhound: Bus Stop Salt Lake City, Utah to Truco Services, Inc.
Bus Stop in Stadium Station (EB) Salt Lake City, Utah to Truco Services, Inc.
Bus Stop in South Salt Lake City Station Salt Lake City, Utah to Truco Services, Inc.
Bus Stop in 2100 S / 700 E (WB) Salt Lake City, Utah to Truco Services, Inc.
Bus Stop in Salt Lake Central Station (Bay A) Salt Lake City, Utah to Truco Services, Inc.
Bus Stop in 200 S / 1000 E (EB) Salt Lake City, Utah to Truco Services, Inc.
Bus Stop in South Salt Lake City Station Salt Lake City, Utah to Truco Services, Inc.
Bus Stop in 900 E / Wilson Ave (SB) Salt Lake City, Utah to Truco Services, Inc.
Bus Stop in Us Hwy 89 @ 270 S (N. Salt Lake) Salt Lake City, Utah to Truco Services, Inc.
Bus Stop in Courthouse Station Salt Lake City, Utah to Truco Services, Inc.
Driving Directions in Salt Lake City, Utah to Truco Services, Inc.
Driving Directions from Hidden Oak Tree Care to 4640 Commerce Dr, Murray, UT 84107, USA
Driving Directions from A Swedin Tree Expert to 4640 Commerce Dr, Murray, UT 84107, USA
Driving Directions from Atlas Tree Service to 4640 Commerce Dr, Murray, UT 84107, USA
Driving Directions from Diamond Tree Experts to 4640 Commerce Dr, Murray, UT 84107, USA
Driving Directions from Arbor+ to 4640 Commerce Dr, Murray, UT 84107, USA
Driving Directions from Integrated Tree Professionals to 4640 Commerce Dr, Murray, UT 84107, USA
Driving Directions from Urban Oaks Tree Service to 4640 Commerce Dr, Murray, UT 84107, USA
Driving Directions from Greenlite Tree Care to 4640 Commerce Dr, Murray, UT 84107, USA
Driving Directions from Heritage Tree Experts to 4640 Commerce Dr, Murray, UT 84107, USA
Driving Directions from Arborcare-Arborscape, Inc. to 4640 Commerce Dr, Murray, UT 84107, USA
Driving Directions from Arbornauts Tree Experts to 4640 Commerce Dr, Murray, UT 84107, USA
Driving Directions from Amen Trees to 4640 Commerce Dr, Murray, UT 84107, USA
Reviews for Truco Services, Inc. Salt Lake City, Utah
{ "@context":"https://schema.org", "@type":"WebPage", "headline":"Apple Trees Pruning", "url":"https://truetreeservices.com/apple-trees-pruning/", "about":
[{"@type": "thing", "name": "pruning", "sameAs": ["https://en.wikipedia.org/wiki/Pruning", "https://www.google.com/search?q=pruning&kgmid=/m/02dj6v"]}, {"@type": "thing", "name": "fruit", "sameAs": ["https://en.wikipedia.org/wiki/Fruit", "https://www.google.com/search?q=fruit&kgmid=/m/0fp_scn"]}, {"@type": "thing", "name": "prune", "sameAs": ["https://en.wikipedia.org/wiki/Pruning", "https://www.google.com/search?q=prune&kgmid=/m/02dj6v"]}, {"@type": "thing", "name": "apple trees", "sameAs": ["https://en.wikipedia.org/wiki/Apple", "https://www.google.com/search?q=apple+trees&kgmid=/m/07k4htl"]}, {"@type": "thing", "name": "apples", "sameAs": ["https://en.wikipedia.org/wiki/Apple", "https://www.google.com/search?q=apples&kgmid=/m/07k4htl"]}, {"@type": "thing", "name": "buds", "sameAs": ["https://en.wikipedia.org/wiki/Bud", "https://www.google.com/search?q=buds&kgmid=/m/0by2r"]}, {"@type": "thing", "name": "shoots", "sameAs": ["https://en.wikipedia.org/wiki/Shoot", "https://www.google.com/search?q=shoots&kgmid=/m/0dm9w"]}, {"@type": "thing", "name": "pears", "sameAs": ["https://en.wikipedia.org/wiki/Pear", "https://www.google.com/search?q=pears&kgmid=/m/061_f"]}, {"@type": "thing", "name": "rhs", "sameAs": ["https://en.wikipedia.org/wiki/Royal_Horticultural_Society", "https://www.google.com/search?q=rhs&kgmid=/m/0fsmj"]}, {"@type": "thing", "name": "flower", "sameAs": ["https://en.wikipedia.org/wiki/Flower", "https://www.google.com/search?q=flower&kgmid=/m/0c9ph5"]}, {"@type": "thing", "name": "water sprouts", "sameAs": ["https://en.wikipedia.org/wiki/Water_sprout", "https://www.google.com/search?q=water+sprouts&kgmid=/m/0gh6hkc"]}, {"@type": "thing", "name": "main stem", "sameAs": ["https://en.wikipedia.org/wiki/Main_stem", "https://www.google.com/search?q=main+stem&kgmid=/m/02rwgwf"]}, {"@type": "thing", "name": "canopy", "sameAs": ["https://en.wikipedia.org/wiki/Canopy_(biology)", "https://www.google.com/search?q=canopy&kgmid=/m/08fvzm"]}, {"@type": "thing", "name": "fruiting", "sameAs": ["https://en.wikipedia.org/wiki/Fruit", "https://www.google.com/search?q=fruiting&kgmid=/m/0fp_scn"]}, {"@type": "thing", "name": "energy", "sameAs": ["https://en.wikipedia.org/wiki/Energy", "https://www.google.com/search?q=energy&kgmid=/m/0gj9n26"]}, {"@type": "thing", "name": "sunlight", "sameAs": ["https://en.wikipedia.org/wiki/Sunlight", "https://www.google.com/search?q=sunlight&kgmid=/m/06z0n"]}, {"@type": "thing", "name": "fruit tree", "sameAs": ["https://en.wikipedia.org/wiki/Fruit_tree", "https://www.google.com/search?q=fruit+tree&kgmid=/m/0p719"]}, {"@type": "thing", "name": "suckers", "sameAs": ["https://en.wikipedia.org/wiki/Basal_shoot", "https://www.google.com/search?q=suckers&kgmid=/m/0ds6vq"]}, {"@type": "thing", "name": "tree", "sameAs": ["https://en.wikipedia.org/wiki/Tree", "https://www.google.com/search?q=tree&kgmid=/m/07j7r"]}, {"@type": "thing", "name": "plums", "sameAs": ["https://en.wikipedia.org/wiki/Plum", "https://www.google.com/search?q=plums&kgmid=/m/0fp5h"]}],
"mentions":
[{"@type": "thing", "name": "rhs", "sameAs": ["https://en.wikipedia.org/wiki/Royal_Horticultural_Society", "https://www.google.com/search?q=rhs&kgmid=/m/0fsmj"]}, {"@type": "thing", "name": "pruning fruit trees", "sameAs": ["https://en.wikipedia.org/wiki/Fruit_tree_pruning", "https://www.google.com/search?q=pruning+fruit+trees&kgmid=/m/0kqpw"]}, {"@type": "thing", "name": "branch collar", "sameAs": ["https://en.wikipedia.org/wiki/Branch_collar", "https://www.google.com/search?q=branch+collar&kgmid=/m/02qpvmq"]}, {"@type": "thing", "name": "woody", "sameAs": ["https://en.wikipedia.org/wiki/Woody_plant", "https://www.google.com/search?q=woody&kgmid=/m/02hnx9"]}, {"@type": "thing", "name": "cane", "sameAs": ["https://en.wikipedia.org/wiki/Canopy_(grape)", "https://www.google.com/search?q=cane&kgmid=/m/04n3yd_"]}, {"@type": "thing", "name": "pruner", "sameAs": ["https://en.wikipedia.org/wiki/Pruning", "https://www.google.com/search?q=pruner&kgmid=/m/02dj6v"]}, {"@type": "thing", "name": "peaches", "sameAs": ["https://en.wikipedia.org/wiki/Peach", "https://www.google.com/search?q=peaches&kgmid=/m/0dj6p"]}, {"@type": "thing", "name": "nectarines", "sameAs": ["https://en.wikipedia.org/wiki/Peach", "https://www.google.com/search?q=nectarines&kgmid=/m/0dj6p"]}, {"@type": "thing", "name": "morus", "sameAs": ["https://en.wikipedia.org/wiki/Morus_(plant)", "https://www.google.com/search?q=morus&kgmid=/m/016gq4"]}, {"@type": "thing", "name": "trees pruning", "sameAs": ["https://en.wikipedia.org/wiki/Pruning", "https://www.google.com/search?q=trees+pruning&kgmid=/m/02dj6v"]}, {"@type": "thing", "name": "cydonia", "sameAs": ["https://en.wikipedia.org/wiki/Quince", "https://www.google.com/search?q=cydonia&kgmid=/m/01r1wt"]}, {"@type": "thing", "name": "espalier", "sameAs": ["https://en.wikipedia.org/wiki/Espalier", "https://www.google.com/search?q=espalier&kgmid=/m/03w9yq"]}, {"@type": "thing", "name": "grafted", "sameAs": ["https://en.wikipedia.org/wiki/Grafting", "https://www.google.com/search?q=grafted&kgmid=/m/02c73s"]}, {"@type": "thing", "name": "suckers", "sameAs": ["https://en.wikipedia.org/wiki/Basal_shoot", "https://www.google.com/search?q=suckers&kgmid=/m/0ds6vq"]}, {"@type": "thing", "name": "rootstocks", "sameAs": ["https://en.wikipedia.org/wiki/Rootstock", "https://www.google.com/search?q=rootstocks&kgmid=/m/07rsy_"]}, {"@type": "thing", "name": "mulberry", "sameAs": ["https://en.wikipedia.org/wiki/Morus_(plant)", "https://www.google.com/search?q=mulberry&kgmid=/m/016gq4"]}, {"@type": "thing", "name": "secateurs", "sameAs": ["https://en.wikipedia.org/wiki/Pruning_shears", "https://www.google.com/search?q=secateurs&kgmid=/m/012nwv2c"]}, {"@type": "thing", "name": "cordon", "sameAs": ["https://en.wikipedia.org/wiki/Canopy_(grape)", "https://www.google.com/search?q=cordon&kgmid=/m/04n3yd_"]}, {"@type": "thing", "name": "pyrus", "sameAs": ["https://en.wikipedia.org/wiki/Pear", "https://www.google.com/search?q=pyrus&kgmid=/m/061_f"]}, {"@type": "thing", "name": "pruning", "sameAs": ["https://en.wikipedia.org/wiki/Pruning", "https://www.google.com/search?q=pruning&kgmid=/m/02dj6v"]}, {"@type": "thing", "name": "trees", "sameAs": ["https://en.wikipedia.org/wiki/Tree", "https://www.google.com/search?q=trees&kgmid=/m/07j7r"]}] }