Exploring the World of Landscape and Construction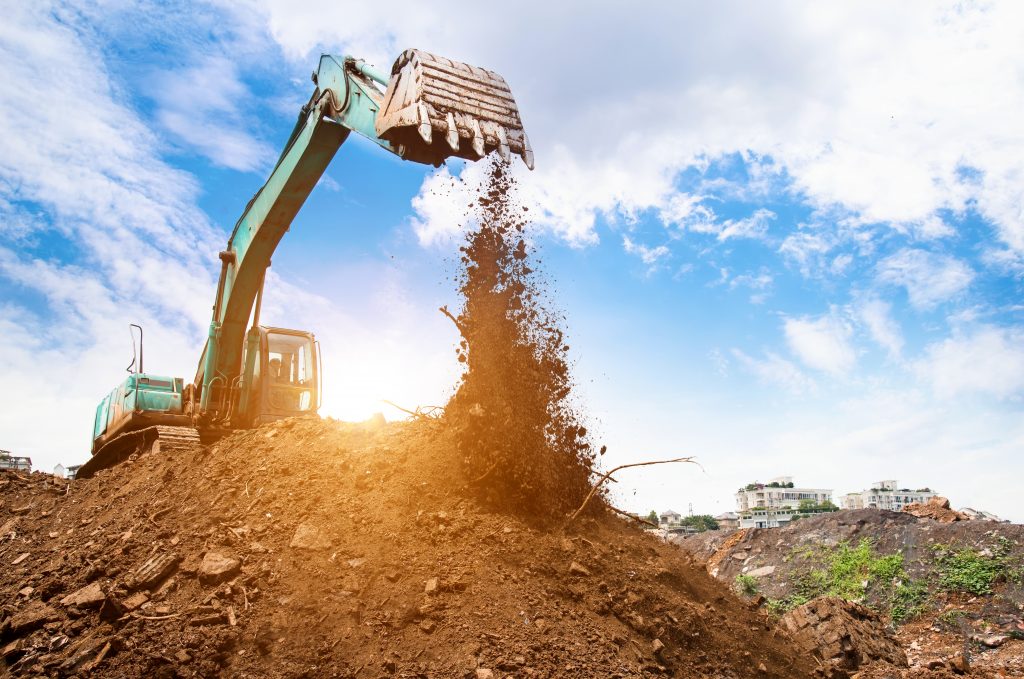 In the realm of home improvement and property development, the fields of landscape and construction play a pivotal role in shaping the aesthetic appeal, functionality, and value of a property. These two intertwined disciplines encompass a wide array of activities, ranging from intricate design and meticulous planning to the nitty-gritty work of soil and sod. In this comprehensive article, we delve into the fascinating world of landscape and construction, examining their crucial components, professionals, and financing options, with a keen focus on design principles and the ever-evolving landscape architecture.
The Marriage of Landscape and Construction
Landscape and construction are not two isolated concepts but rather interconnected facets of property development. Whether you're embarking on a new project or renovating your existing property, the landscape plays a vital role in enhancing the overall appeal and functionality of your space. Here, we'll break down the essential elements of these disciplines.
Landscape Design
Landscape design serves as the foundation for any successful landscape and construction project. It involves the meticulous planning and arrangement of outdoor spaces to create functional, aesthetically pleasing environments. Landscape designers and architects are the creative minds behind these projects, drawing on their vast knowledge of plant selection, hardscape, and softscape elements.
Landscape architects, such as Beatrix Farrand, have made significant contributions to the field. They blend artistry with engineering to design beautiful and functional landscapes, often incorporating formal gardens, water features, and other unique elements. Their work goes beyond aesthetics, encompassing considerations like site topography, drainage, and sustainable practices.
Construction
Construction in the context of landscaping involves the physical implementation of the design plan. Skilled professionals, including landscape contractors and construction workers, take charge of turning blueprints into reality. This entails tasks like building hardscapes (such as patios, walkways, and retaining walls), installing irrigation systems, and planting trees, shrubs, and grass.
The choice between hard scapes (man-made elements like stone pathways) and soft scapes (living elements like grass and plants) is a crucial part of the construction process. Each has its role and function in the overall landscape design. Hard scapes provide structure and durability, while soft scapes contribute to the aesthetic appeal and environmental benefits of the area.
The Role of Landscape Architects and Designers
Landscape architects and designers are the creative visionaries who shape outdoor spaces. They work closely with property owners to understand their preferences and needs. These professionals use their expertise to transform a barren land or an existing garden into a desirable sightline. They pay careful attention to factors like proper flora selection, ensuring that the plants thrive in the given climate and soil conditions.
Planning and Design Principles
Design principles form the backbone of any successful landscape project. These principles guide landscape architects and designers in creating outdoor spaces that are not only visually appealing but also functional and sustainable. Some key design principles include:
Unity: Ensuring that all elements in the landscape work together harmoniously.
Balance: Achieving equilibrium between different types of elements, such as trees, grass, and hardscapes.
Proportion: Properly scaling elements to fit the space and create a cohesive look.
Rhythm and Repetition: Using patterns and repetition to create visual interest.
Focal Points: Drawing attention to specific features or areas within the landscape.
Transition: Creating smooth transitions between different parts of the landscape.
Landscape designers and architects are also mindful of the principles of sustainability. They integrate eco-friendly practices into their designs, such as rainwater harvesting, native plant selection, and efficient irrigation systems, to minimize the environmental impact of the project.
Landscape Construction Financing Options
Undertaking a landscape and construction project can be a substantial financial commitment. Many homeowners opt for construction loans or home improvement loans to finance these endeavors. Before securing a loan, it's essential to assess your budget, credit score, and the estimated cost of the project. Here are some financing options to consider:
Construction Loans
Construction loans are short-term loans specifically designed to cover the costs of building or renovating a property. These loans typically have variable interest rates and require borrowers to make interest-only payments during the construction phase. Once the project is complete, the loan can be converted into a mortgage.
Home Improvement Loans
Home improvement loans, often available as personal loans or home equity loans, provide funds for landscaping and construction projects. Personal loans typically have fixed interest rates, while home equity loans allow you to borrow against the value of your home. Both options offer flexibility in terms of repayment.
The Landscape and Construction Professionals
A successful landscape and construction project relies on a team of skilled professionals, each playing a unique role. Let's explore the key players in this industry.
Landscape Architects and Designers
Landscape architects and designers are the creative minds behind the project. They conceptualize the design, select plants, and plan every aspect of the landscape. Their expertise in design principles and horticulture ensures that the project meets both aesthetic and functional goals.
Landscape Contractors
Landscape contractors are responsible for executing the design plan. They handle the physical construction, such as grading, planting, and installing hardscapes. Experienced contractors ensure that the project adheres to the design specifications and is completed on time.
Landscapers
Landscapers, often referred to as maintenance professionals, play a crucial role in the ongoing care of a landscape. Their day-to-day work involves tasks like mowing lawns, trimming trees, and maintaining irrigation systems to keep the landscape looking its best.
Landscape Architecture: A Growing Profession
The profession of landscape architecture has evolved significantly over the years. Today, landscape architects work not only on private residences but also on public projects, urban planning, and open spaces. They employ advanced tools like Geographic Information Systems (GIS) software to analyze and plan large-scale projects.
The Landscape Institute, an organization dedicated to promoting the profession, emphasizes the importance of post-occupancy evaluations. These evaluations help ensure that landscapes continue to meet their intended purpose and evolve to meet changing needs.
Joel Borthwick Explores the World of Landscape and Construction
Joel Borthwick, a part-time blogger with a passion for landscaping and construction, shares his vast knowledge and experience with his readers. Through his insightful blogs, he offers tips, advice, and inspiration for homeowners and property developers embarking on their next outdoor project. Joel emphasizes the importance of design principles, sustainable practices, and the role of professionals in achieving landscape perfection.
The Timeless Appeal of Landscape and Construction
In the United States and across the globe, landscape and construction remain integral aspects of property development. Whether you're aiming to create a serene garden oasis or enhance the curb appeal of your home, the synergy between landscape and construction can work wonders. It's a testament to the enduring relevance and timeless appeal of these disciplines.
From lush gardens to meticulously crafted hardscapes, the landscape and construction industry continues to shape our outdoor environments, offering both beauty and functionality. As we look to the future, we can expect further innovation, sustainable practices, and a continued appreciation for the artistry and science behind creating desirable outdoor spaces.
In conclusion, landscape and construction are not mere processes; they are transformative journeys that turn a piece of land into a masterpiece. Whether you're planning a new project or maintaining an existing landscape, the professionals in this field are your guides to creating the outdoor space of your dreams. So, take the plunge, explore your options, and let the world
About Murray, Utah
Murray is a city situated on the Wasatch Front in the core of Salt Lake Valley in the U.S. state of Utah. Named for territorial governor Eli Murray, it is the state's fourteenth largest city. According to the 2020 census, Murray had a population of 50,637. Murray shares borders with Taylorsville, Holladay, South Salt Lake and West Jordan, Utah. Once teeming with heavy industry, Murray's industrial sector now has little trace and has been replaced by major mercantile sectors. Known for its central location in Salt Lake County, Murray has been called the Hub of Salt Lake County. Unlike most of its neighboring communities, Murray operates its own police, fire, power, water, library, and parks and recreation departments and has its own school district. While maintaining many of its own services, Murray has one of the lowest city tax rates in the state.
Things To Do in Murray, Utah
Bus Stops in Murray, Utah to Truco Services, Inc.
Bus Stop in Murray Central Station (Bay C) Murray, Utah to Truco Services, Inc.
Bus Stop in State St @ 4801 S Murray, Utah to Truco Services, Inc.
Bus Stop in Murray North Station Murray, Utah to Truco Services, Inc.
Bus Stop in State St @ 4949 S Murray, Utah to Truco Services, Inc.
Bus Stop in Murray Central Frontrunner/Trax Station Murray, Utah to Truco Services, Inc.
Bus Stop in Murray Blvd / Vine St (SB) Murray, Utah to Truco Services, Inc.
Bus Stop in State St @ 3925 S Murray, Utah to Truco Services, Inc.
Bus Stop in State St @ 4824 S Murray, Utah to Truco Services, Inc.
Bus Stop in State St @ 5223 S Murray, Utah to Truco Services, Inc.
Bus Stop in Murray Blvd / Allendale Dr (NB) Murray, Utah to Truco Services, Inc.
Bus Stop in Murray Blvd @ 5039 S Murray, Utah to Truco Services, Inc.
Bus Stop in State St @ 4721 S Murray, Utah to Truco Services, Inc.
Driving Directions in Murray, Utah to Truco Services, Inc.
Driving Directions from Woodruff Tree Trimming and Removal to 4640 Commerce Dr, Murray, UT 84107, USA
Driving Directions from Reliable Tree Care to 4640 Commerce Dr, Murray, UT 84107, USA
Driving Directions from Tree Pro-Tech to 4640 Commerce Dr, Murray, UT 84107, USA
Driving Directions from Prestige Tree And Landscape to 4640 Commerce Dr, Murray, UT 84107, USA
Driving Directions from Excellence Tree & Landscape to 4640 Commerce Dr, Murray, UT 84107, USA
Driving Directions from Amen Trees to 4640 Commerce Dr, Murray, UT 84107, USA
Driving Directions from Tim's Tree Care to 4640 Commerce Dr, Murray, UT 84107, USA
Driving Directions from Jordan Tree Service - Murray to 4640 Commerce Dr, Murray, UT 84107, USA
Driving Directions from Arbor Works to 4640 Commerce Dr, Murray, UT 84107, USA
Driving Directions from Diamond Tree Experts to 4640 Commerce Dr, Murray, UT 84107, USA
Driving Directions from Green Tree Arborist to 4640 Commerce Dr, Murray, UT 84107, USA
Driving Directions from TruCo Services to 4640 Commerce Dr, Murray, UT 84107, USA
Reviews for Truco Services, Inc. Murray, Utah