The key to creating a beautiful, elegant landscape is achieving a harmonious balance between the classic simplicity of nature and the modern architectural elegance of your house. This perfect unity between home and garden provides enjoyable living both inside and outside of your residence.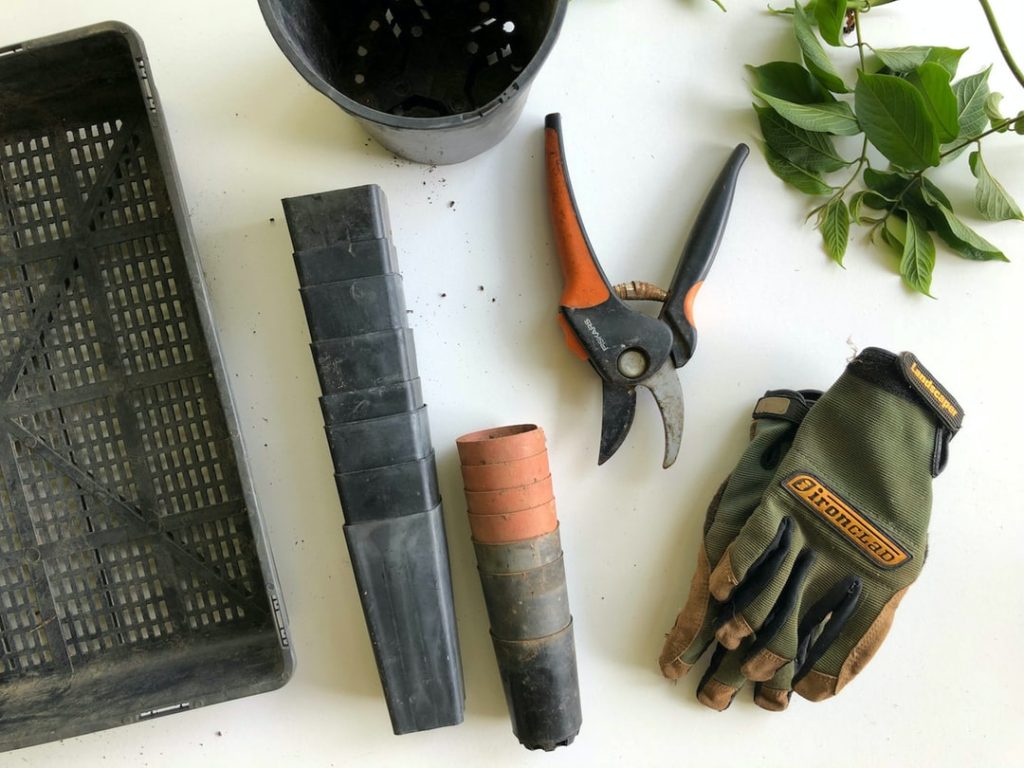 The most basic step in planning any functional and attractive garden design, regardless of how elaborate or how simple it is, is careful consideration to the style of the home, as well as the size of the entire property. With this information, you can decide on an overall landscape design theme and begin to incorporate other essential elements and principles of garden design into your plan.
Elements of Landscape Design
There is much more to understanding the basics of landscape design than simply selecting an array of plants and positioning them in your yard. First, there are five key elements that, when properly implemented into your design, will create a comfortable and enjoyable outdoor living area.
· Line – Lines and geometric patterns can facilitate directional movement through the landscape and showcase important aspects of your space.
· Scale – An array of colors that present a complementary pattern can bring the entire yard together.
· Scale – It is important to select plants and trees appropriately scaled to the rest of the landscape surroundings.
· Texture – The various textures of leaves, stems, and petals add more detail to your garden design.
· Form – The form and physical attributes of the plant life within the design generates natural patterns that provide appeal and style to your outdoor space.
The Seven Principles of Landscape Design
The principles of landscape design are the basic concepts used to implement the elements of garden design mentioned above.
· Unity – Creating unity throughout your outdoor living area, as well as the inside of your home, is one of the most important aspects of a custom landscape design with a professional appearance.
· Repetition – Repetition and rhythm are generated through the use of color and texture, creating simple patterns in nature that bring a sense of relaxation and tranquility into your outdoor design.
· Focalization – Lines, shapes, and forms are used to build points of focalization and to direct attention to central focal points in the landscape.
· Balance – Balance and symmetry work with these other design principles to create a uniform appearance that invites pleasure and pleases the senses.
· Transition – The transition and flow of the design and each of its components is equally important.
· Proportion – Proportion, closely related to scale, is also one of the basics of landscape design that require special attention.
The Importance of Planning
Each of the aspects of landscape design mentioned above play a significant role in garden planning, but attention must also be placed on several other aspects of design for a truly functional outdoor space that blends elegantly with the design of your home.
Planning living areas, planting beds, and other elements of your design is much easier with the assistance of a plot plan. You will also want to analyze the soil contents and drainage abilities of your yard to determine the best positioning for your plants, as well as the most appropriate types of plants for your local area and climate. While the basics of landscape design are simple and straightforward, combining these essential elements and principles into the ideal garden plan is not always that easy. Many homeowners rely on the experience of a professional landscape design firm to make the most of their outdoor living space.
Like most people, your home is probably the biggest investment you have made in your life. A great way to enhance this investment is to landscape your yard or garden. Again, if you are like most people, you may have only a small knowledge about the principles of landscaping so it may be a better idea to hire a landscaping design company rather than attempt to create a design yourself.
Whether it is your first time to landscape your garden or you are looking into changing the look of your existing garden landscape, hiring a landscaping design company is the easiest way to get the job done. Designing a garden or yard landscape can be an overwhelming task. Fortunately, there are many competent and reliable landscaping professionals that can handle the work for you and ensure you achieve the results you want.
A landscaping design company will work with you to create a landscape design tailored to your needs and preferences. However, it is also the responsibility of the designer to give you expert advice and ensure that you make the right choices from selecting plants and other materials to proper layout, lighting and other concerns.
A landscaping design company consists of landscape professionals such as designers and architects. A professional landscape designer may or may not have a landscaping degree or a license. On the other hand, a landscape architect should have both in order to practice landscaping. In the project has many "issues" such as slopes and high terrain, the services of a landscape architect may be necessary.
If you would also require landscape construction or installation services in addition to design, the landscaping design company will be able to refer to you to a landscape contractor. Alternatively, you can choose to work with a design-build company, which is a firm that employs both designers and contractors.
When choosing a landscaping design company, do not forget to request for references from past clients and ask to see their work portfolio. It would also be good if you can check the sites that they designed. Find out how long the company has been in the business, their professional affiliations and if they are insured and licensed. It is recommended to evaluate a few companies before making a decision. Be sure to let the company know how much you are willing to spend. Your chosen landscaping design company should present to you a written service contract with detailed project specifications, costing, and schedule.
Landscape Designs
Landscape design combines the essential elements of art and science to create a functional, aesthetically pleasing extension of indoor living to the outdoors. It is a part of landscape architecture and allows space and design to reflect creativity. Completely a manmade exercise, the purpose of landscape design is to blend technology with nature. To become a landscape designer one must have a working knowledge of art elements and design principles. Though an architectural field, landscape design has a special aesthetic value. Elements of art include but are not limited to color, line, form, texture and scale. These elements are never independent of each other, but their individual natures should be dealt with care before considering the interactions.
Landscape design is a multi-disciplinary field, including within its fold mathematics, science, engineering, art, technology, social sciences, politics, history, philosophy. Color, line, form, texture and scale are tools which are used in combinations to adjust design the landscape. Design principles include unity, balance, transition, focalization, proportion, rhythm, repetition and simplicity. All these principles interact to yield the intended landscape design.
The landscape designer essentially works on:
· The form, scale and citing of new developments
· Public parks, greenways, golf courses, theme parks and sports facilities
· Housing areas, industrial parks and commercial developments
· Urban design, town and city squares, and pedestrian scheme
· Large or small urban regeneration schemes
· Forest, tourist or historic landscapes, and historic garden appraisal and conservation studies
· Environmental assessment and landscape assessment, planning advice and land management proposals.
· Coastal and offshore developments
The key steps in landscape design are:
· Develop a plot plan.
· Conduct a site analysis.
· Assess family needs and desires.
· Locate activity areas.
· Design activity areas
· Plant selection and placement.
Important in landscape design:
· Unity is obtained by the effective use of components in a design to express a main idea through consistent style. It is emphasized by consistency of character between units in the landscape. Use of elements to express a specific theme within units creates harmony in landscape design.
· Balance is also needed. It refers to the equilibrium or equality of visual attraction. Symmetrical balance is achieved when one side of the design is a mirror image of the other side. There is a distinct dividing line between the two sides. Equal lines, forms, textures or colors are on each side of a symmetrical landscape design.
· Colors are combined into color schemes for practical applications. Three basic color schemes are monochromatic, analogous and complementary. A monochromatic color scheme consists of different tints and shades of one color and is seldom achieved in its pure form in the landscape design.
· A line is maintained in landscape design with the height of the plants that have been planted. In the overall landscape, line is inferred by bed arrangement and the way these beds fit or flow together.
· The size of the area is to be kept in mind for a definite landscape design.
Landscape designers and Landscape technicians or engineers are employed with landscape construction and service companies. Landscape designers, like garden designers, design all types of planting and green spaces. With rapid modern urbanization, landscape design is fast gaining momentum.
How to Choose a Landscape Designer Or Landscaping Company and Save You Time & Money
Choosing the right landscape designer or landscaping company isn't always easy. Why? Because you may be bombarded with misleading claims, confusing advertising, or simply bad information.
You see, making the decision to hire a landscape designer can be a daunting task. There are so many designers and landscape companies hustling for your business. On the surface, they may all appear to be pretty much the same. But often times by simply digging a little bit deeper and knowing what to look for, you'll be much better prepared to make the right decision.
Whether you've hired a Landscape Company in the past, or if you're searching for the perfect designer for the very first time, this information will save you some time and money…maybe even a headache or two.
Below are some questions You Must Ask Before Hiring A Landscape Company:
1) Is the company properly licensed and insured?
This first seemingly obvious thing to consider when hiring any landscape company. Let's talk about licensing first. Sure, you want to hire a landscape company that's licensed, but what does that really mean? Through countless conversations with prospects and clients over the years, I've discovered that most people aren't even aware of the different licenses that landscape companies are required to have–much less whether or not they have them.
Any company without the proper licenses could present a potential liability issue for you. You'll certainly want to hire a company that is insured. Always insist on certificates of liability; it's also a good idea to be asked as "additional insured."
2) Are quoted prices fixed or just cost estimates?
A low price can often be presented in the form of an "estimate" Always be cautious of these. Instead, insist on a firm proposal which details the service to be provided and sets forth fixed pricing for those services. Unless a significant amount of excavation is involved, an experienced landscape company should not have a problem with this type of arrangement.
It's no secret professional landscape companies base their pricing on three basic factors: labor, equipment, materials and profit. However, there are also overhead costs that you may not realize. Things like employee uniforms, the employee training programs, and many other expenses that go into bringing you a high level of service. If you expect a professional company with great quality and great customer service, it's unlikely you'll be happy with a landscape company offering the lowest "rock-bottom" pricing.
Keep this in mind when comparing prices and proposals. Quite often what appears to be the low price can be deceiving. It is critical for you to clarify and understand exactly what's included and what's required to achieve your desired outcome. Once you are comfortable with a proposal, you'll want to get a signed contract that will legally document the terms and scope of work agreed upon by both parties.
3) Will you be able to talk to other clients who have used the landscape company for similar projects?
Any landscape company can make comments regarding their company practices and quality of their work. Unfortunately, some of what they say may not be completely accurate.
Established companies will be able to offer you plenty of testimonials and references from current and past clients–if they cannot, then it is probably a good idea to keep looking. It is also important to personally contact a few of those references, and if possible to get out and take a look at their properties. Also, check with the Better Business Bureau and get the customer's rating.
Be sure to ask for references from other customers whose properties are similar in size and scope of work to that of your own. A landscape company who specializes in maintenance and has a great reputation in that regard may not be your best choice for a comprehensive landscape installation project. When gathering feedback from other customers, make certain you ask about the level of communication offered by the landscaper, their reliability and overall quality of work and if their project was finished on time and within budget.
4) What will be your line of communication with the company while your project is underway?
As with any relationship, an open line of communication is critical to a successful relationship with your landscape contractor. The ability to effectively communicate with you, the client, and the crew that is working is essential should unexpected circumstances arise. It is always a good idea to confirm with any landscape company that there will be someone on your project that understands and speaks fluent English–this way you can communicate with them. Be sure to ask about communications and who your point of contact within the company will be. This way, you'll be in the best position to handle issues that may come up.
A professional company should report to you the progress of each days work and a plan for the next day. This could be done verbally or documented as a written report.
5) What type of guarantees will the company offer on your project?
Any company should be full accountable for their performance on your property and plantings or other products they install. This seems fairly straightforward, right? However, not all landscape companies offer a guarantee–and if they do, they're not all created equal. You should look for guarantees for 100% satisfaction for their product.
Answering these questions give you a level of confidence when choosing a quality landscape company. You'll have peace of mind; save yourself time and money in the long run and know exactly what to expect.