Who Signs a Tree Service Contract? A Comprehensive Guide to Tree Service Contracts and Agreements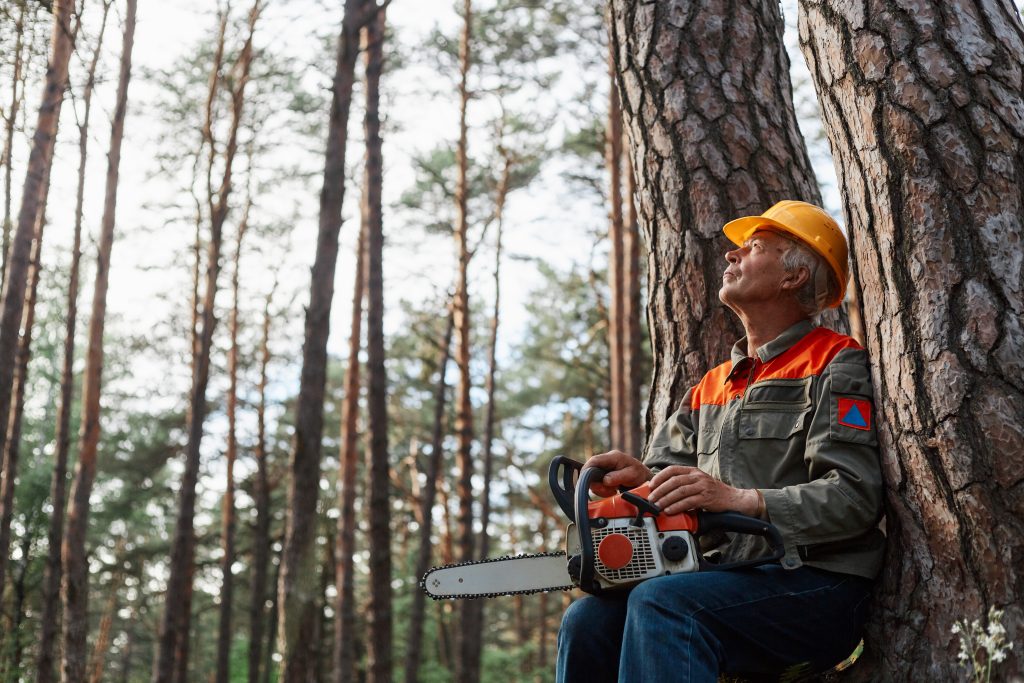 When it comes to tree care, tree removal, and other tree-related services, a formal contract is crucial to protect both the consumer and the service provider. In this comprehensive guide, we will explore everything you need to know about tree service contracts, including the key parties involved, important clauses, liability, cancellation rights, and more. We will also discuss electronic signatures, mobile apps, and the role of technology in simplifying the contract signing process. So, let's dive in!
1. Understanding the Tree Service Contract:
A tree service contract is a legally binding agreement between the homeowner (consumer) and the tree service provider (contractor). It outlines the terms and conditions of the tree-related services to be performed, the agreed-upon price, the scope of work, and the rights and responsibilities of both parties. This document helps ensure that the services are carried out appropriately and that both parties are aware of their obligations.
2. Key Parties Involved:
Consumer (Homeowner/Buyer): The individual or entity hiring the tree service is known as the consumer. They are the party seeking the tree-related services for their property.
Tree Service Provider (Contractor): The tree service provider is the professional or company responsible for performing the tree-related services. They can be an individual arborist or a tree care business.
3. Elements of a Tree Service Contract:
A comprehensive tree service contract typically includes the following elements:
Description of Services: This section outlines the specific tree-related services to be provided, such as tree removal, tree pruning, tree health care, and any additional tasks necessary for the project.
Price and Payment Terms: The agreed-upon price for the services should be clearly stated in the contract. It should also mention the payment schedule, accepted payment methods, and any penalties for late payments.
Liability and Insurance: Both parties' liability must be addressed in the contract. The service provider should have adequate insurance to cover potential damages or injuries that may occur during the tree work.
Cancellation Rights: The contract should specify the circumstances under which either party can cancel the agreement and the procedure for doing so.
Rescission Period: Some states have a "rescission period," during which the consumer can cancel the contract without penalty. This period typically varies from 3 to 7 days.
Release of Liability Form: A release of liability form may be included to protect the service provider from claims related to unforeseen damages during tree work.
Tree Diameter and Branch Diameter: To avoid disputes, the contract should specify the acceptable size of trees and branches to be removed or pruned.
Tree Removal and Pruning Standards: The tree service provider should adhere to ANSI A300 tree care standards and other industry best practices.
Service Agreement Termination: The circumstances under which the contract can be terminated by either party should be clearly stated.
4. Electronic Signatures and Multi-Platform Contracts:
With the advancement of technology, electronic signatures have become widely accepted and legally valid for signing contracts. Mobile apps, such as SignNow, allow parties to sign contracts using their smartphones (Android, iOS), tablets (iPad), or computers (Windows, macOS). This enables easy and convenient signing, even for parties not physically present at the time of signing.
5. Ensuring Security and Legitimacy:
Using reputable platforms and apps like SignNow, Google Chrome, or Microsoft ensures the security and legitimacy of the electronic signatures. These platforms comply with relevant legal guidelines, such as the Electronic Signatures in Global and National Commerce (ESIGN) Act and the Uniform Electronic Transactions Act (UETA).
6. Tree Service Contract Template and Legal Guide:
Creating a tree service contract from scratch can be daunting. However, there are many resources available, including online legal templates and guides. These templates provide a solid foundation and help ensure that important clauses are not overlooked.
7. Importance of Liability Forms and Insurance:
Tree work can be hazardous, and accidents can happen. Therefore, it is essential for the tree service provider to have adequate insurance to protect both themselves and the homeowner from potential liability in case of accidents or property damage during the work.
8. Role of Technology in Tree Care:
Incorporating technology in tree care, such as using AI (Artificial Intelligence) and mobile apps, has streamlined processes, improved efficiency, and enhanced safety. For instance, tree health monitoring apps can help arborists assess tree health and provide targeted care.
9. The WISC Release and Tree Care Companies:
The WISC release is a liability waiver used in some states, including Wisconsin (WISC), to protect tree care companies from liability claims arising from tree care work. It is essential for both parties to understand the implications of signing such a release.
10. Tree Service Contracts and State Laws:
Each state may have specific laws governing tree service contracts and home solicitation contracts. It is vital to be aware of these laws to ensure that the contract is legally valid and enforceable.
Conclusion:
Signing a tree service contract is essential for the homeowner's protection and the service provider's liability. Understanding the elements of the contract, cancellation rights, liability, and other important clauses is crucial for both parties. Embracing technology and using electronic signatures can simplify the contract signing process and improve efficiency in the tree care business. Always consult legal experts and use reputable platforms to ensure the legality and security of the contracts. By doing so, both homeowners and tree service providers can enjoy a smooth and fruitful relationship while promoting tree health and safety.

About Murray, Utah
Murray is a city situated on the Wasatch Front in the core of Salt Lake Valley in the U.S. state of Utah. Named for territorial governor Eli Murray, it is the state's fourteenth largest city. According to the 2020 census, Murray had a population of 50,637. Murray shares borders with Taylorsville, Holladay, South Salt Lake and West Jordan, Utah. Once teeming with heavy industry, Murray's industrial sector now has little trace and has been replaced by major mercantile sectors. Known for its central location in Salt Lake County, Murray has been called the Hub of Salt Lake County. Unlike most of its neighboring communities, Murray operates its own police, fire, power, water, library, and parks and recreation departments and has its own school district. While maintaining many of its own services, Murray has one of the lowest city tax rates in the state.
Things To Do in Murray, Utah
Bus Stops in Murray, Utah to Truco Services, Inc.
Bus Stop in Murray Central Station (Bay C) Murray, Utah to Truco Services, Inc.
Bus Stop in State St @ 4801 S Murray, Utah to Truco Services, Inc.
Bus Stop in Murray North Station Murray, Utah to Truco Services, Inc.
Bus Stop in State St @ 4949 S Murray, Utah to Truco Services, Inc.
Bus Stop in Murray Central Frontrunner/Trax Station Murray, Utah to Truco Services, Inc.
Bus Stop in Murray Blvd / Vine St (SB) Murray, Utah to Truco Services, Inc.
Bus Stop in State St @ 3925 S Murray, Utah to Truco Services, Inc.
Bus Stop in State St @ 4824 S Murray, Utah to Truco Services, Inc.
Bus Stop in State St @ 5223 S Murray, Utah to Truco Services, Inc.
Bus Stop in Murray Blvd / Allendale Dr (NB) Murray, Utah to Truco Services, Inc.
Bus Stop in Murray Blvd @ 5039 S Murray, Utah to Truco Services, Inc.
Bus Stop in State St @ 4721 S Murray, Utah to Truco Services, Inc.
Driving Directions in Murray, Utah to Truco Services, Inc.
Driving Directions from Woodruff Tree Trimming and Removal to 4640 Commerce Dr, Murray, UT 84107, USA
Driving Directions from Reliable Tree Care to 4640 Commerce Dr, Murray, UT 84107, USA
Driving Directions from Tree Pro-Tech to 4640 Commerce Dr, Murray, UT 84107, USA
Driving Directions from Prestige Tree And Landscape to 4640 Commerce Dr, Murray, UT 84107, USA
Driving Directions from Excellence Tree & Landscape to 4640 Commerce Dr, Murray, UT 84107, USA
Driving Directions from Amen Trees to 4640 Commerce Dr, Murray, UT 84107, USA
Driving Directions from Tim's Tree Care to 4640 Commerce Dr, Murray, UT 84107, USA
Driving Directions from Jordan Tree Service - Murray to 4640 Commerce Dr, Murray, UT 84107, USA
Driving Directions from Arbor Works to 4640 Commerce Dr, Murray, UT 84107, USA
Driving Directions from Diamond Tree Experts to 4640 Commerce Dr, Murray, UT 84107, USA
Driving Directions from Green Tree Arborist to 4640 Commerce Dr, Murray, UT 84107, USA
Driving Directions from TruCo Services to 4640 Commerce Dr, Murray, UT 84107, USA
Reviews for Truco Services, Inc. Murray, Utah