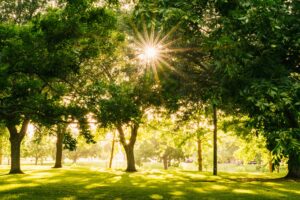 Tree Services In Utah
Expert tree service for all your needs! We also service hedges and bushes. Our service area covers Orem, Provo, Lindon, American Fork, Highland, Alpine, Lehi, Saratoga Springs, Eagle Mountain, Springville, Mapleton, Spanish Fork, Payson, Draper, Sandy, Salt Lake City, Cedar City, Odgen, Logan, St. George, Moab, Monticello, Duchesne and the rest of Utah. Our rates are competitive and very affordable. Services include:
Tree trimming and pruning
Hedge trimming
Tree removal
Tree planting
Stump removal
Tree nourishment and care
Pest control
If you're looking for the best tree service in Utah, Salt Lake, Davis Counties or beyond — we are it. We are Utah Tree Service. Our experts in flora and fauna offer services such as stump and tree removal, landscaping removal (for sprinkler service prep), sprinkler design, grounds maintenance and tree trimming. We are licensed and insured. Do you need a certified arborist? Or a consultant for a pesky tree or shrub? We can safely manage a large tree removal with our equipment located in Utah County. We have combined experience of over 30 years (we remember when the Lehi valley was pretty much a flour mill and a farmer with a wind mill too) and thrive on competitive pricing with dazzling professional service. We are local folks so if you're in Orem, Provo, Pleasant Grove, American Fork, Highland, Alpine, Lehi, Saratoga Springs, Eagle Mountain, Sanpete County, Heber Valley, Salt Lake, Eagle Mountain, Nephi, Spanish Fork, Springville, etc, we are your neighbors. We are a discounted service and mostly likely have completed work in your area (yes, including your neighborhood). We are all round outdoor yard technicians. We state licensed contractors and offer landscaping, xeriscaping, sprinkler design and installation and septic system design (up to level 3). When you have been in the tree business long enough you know there are a few jobs that require professional service, especially when a tree is large enough that it was planted before Utah was a state. Hire our crew of professionals to handle what you need and you are guaranteed to be satisfied.
Tree services refer to a range of services related to the care and maintenance of trees. These services can include tree planting, pruning, shaping, cabling and bracing, fertilization, pest and disease management, and tree removal. Tree planting is the process of planting a new tree in a specific location. This can be done for various reasons, such as replacing a tree that has been removed, adding shade or beauty to a property, or improving the environment. Pruning is the process of removing dead, diseased, or damaged branches from a tree. This can be done for various reasons, such as to improve the tree's overall health, remove branches that are interfering with power lines or buildings, or rove the tree's appearance. Shaping is the process of trimming and pruning a tree to give it a specific shape. This can be done for aesthetic reasons or to improve the tree's overall health. Cabling and bracing is the process of providing support to a tree by installing cables and/or braces. This can be done to help support a tree that is at risk of falling over, or to help support a tree that has been damaged by severe weather.
Fertilization is the process of providing nutrients to a tree to help it grow and thrive. This can be done to improve a tree's overall health or to help a tree recover from damage or disease. Pest and disease management is the process of identifying and treating pests and diseases that are affecting a tree. This can be done to improve a tree's overall health or to prevent the spread of pests or diseases to other trees. Tree removal is the process of cutting down and removing a tree from a property. This can be done for a variety of reasons, such as to remove a tree that is dead or dying, to remove a tree that is causing damage or danger, or to clear land for development.
It's important to note that tree services should be performed by licensed, trained professionals to avoid any damage to the tree or property, and also to ensure safety.
Tree services refer to a variety of services related to the care and maintenance of trees. These services can include tree pruning, tree removal, tree planting, stump grinding, and more. Tree services are typically provided by professional arborists, who are trained and certified in the proper care and maintenance of trees. Some tree services also include landscaping services, such as lawn care and garden maintenance.
Tree services refer to the various tasks and activities related to the care and maintenance of trees. Some examples of tree services include:
• Tree trimming and pruning: This involves removing dead or diseased branches, as well as shaping and shaping the tree to promote healthy growth and prevent potential hazards.
• Tree removal: This involves cutting down and removing a tree that is dead, diseased, or poses a danger to property or people.
• Stump grinding: This is the process of removing a tree stump by grinding it down to below ground level using a specialized machine.
• Planting and transplanting: This includes planting new trees, as well as transplanting existing trees to different locations.
• Tree health care: This includes diagnosing and treating diseases, pests, and other issues that may be impacting the health of a tree.
• Emergency tree services: This includes providing services for trees that have fallen or are in danger of falling due to severe weather or other reasons.
These are some examples of tree services, but there may be others that are specific to certain regions or industries.
Process of Tree Service
The process of tree service typically includes the following steps:
1. Inspection: A tree service professional will first inspect the tree(s) in question to assess their condition and determine the appropriate course of action.
2. Pruning: Pruning involves removing dead, diseased, or damaged branches to promote the overall health and safety of the tree.
3. Removal: In some cases, it may be necessary to remove a tree entirely. This can be due to disease, damage, or the tree being in a dangerous location.
4. Stump Grinding: After the tree is removed, the stump is often ground down to prevent regrowth and make the area safe for walking or mowing.
5. Planting: Tree Service professional can also plant a new tree to replace the removed one.
6. Cleanup: After the work is completed, the tree service professional will clean up the area, removing any debris and leaving your property looking neat and tidy.
Tree removal is essential to enhance aesthetics and to get rid of unwanted presence of trees. However, tree removal is not an easy job to take, that is why, there are tree removal service providers who hire professional arborists who can do the tough job for them.
If you learn that you will need the service of tree removal providers because there is a tree growing in your driveway or the trees that are growing in your yard is already invading your other property, then you definitely need a tree removal service.
Nevertheless, there are also some things that can be done so that you would be paying too much amount of money for a tree removal service. Such favorable services where you can benefit can be so inexpensive and to some extent completely gratuitous. Here are some of the options you can consider if you need tree removal:
Do it yourself approach. You can count on your own means/resources by seeking the help of your husband, other family members, and friends. You probably have a friend who has a chainsaw, a truck that lift tree limbs, and other equipment that can be used in removing trees.
If the tree is over power lines, you can ask for a tree removal service from power line companies and they will do the job for you.
Seek the help of your municipality. Your municipal can provide you a free tree removal service courtesy of the municipal government itself.
Advertise a tree removal in the paper. There could be somebody out there that can get rid the tree for you and take the tree for himself.
Seek the help of a logger. Your local area will probably have loggers who are willing to do the tree removal for you.
Trees can be described as a blessing. It provides beauty to your property, shade against sunlight and cool air especially during summer. Trees are also valuable to the environment. That is why laws have been created against unnecessary tree cutting. Environmentalists continue to support illegal tree removal.
Ornamental trees add magnificence to your landscape Nonetheless, it is necessary to cut down trees under several circumstances.
Trees that have wasted should be taken away from your property. It may also be necessary to prune trees if these attract unwanted animals or rodents to your homes. Dead leaves, sticks and larger boughs that have rotted can cause a lot of inconvenience to you.
The roots of trees can cause crevices in the flooring and walls. It can destroy or damage pipelines and other utilities.
Trees that grow too high may stretch towards electrical cables and cause problems. Tree branches can also obstruct views. In short, tree removal is needed when these situations occur. Homeowners may be compelled to take away trees to make way for a particular construction project. You have the option to cut down unwanted trees provided you have the expertise and equipment. Otherwise, get the services of professional tree removal services. These companies will give the service you like for a minimal cost.
The process of cutting trees is a complicated task. It has to be carried out by professionals who can cut down trees without destroying any structures. The task is more dangerous if the trees stand near electrical posts and wires. Trees located near edifices and fences are not easy to remove while those located in open spaces are easier to remove. Costs depend on the tallness, thickness, form and quantity of branches.
{ "@context":"https://schema.org", "@type":"WebPage", "headline":"Tree Services In Utah", "url":"https://truetreeservices.com/tree-services-in-utah/", "about":
[{"@type": "thing", "name": "utah", "sameAs": ["https://en.wikipedia.org/wiki/Utah", "https://www.google.com/search?q=utah&kgmid=/m/07srw"]}, {"@type": "thing", "name": "arborists", "sameAs": ["https://en.wikipedia.org/wiki/Arborist", "https://www.google.com/search?q=arborists&kgmid=/m/01v000"]}, {"@type": "thing", "name": "salt lake city", "sameAs": ["https://en.wikipedia.org/wiki/Salt_Lake_City", "https://www.google.com/search?q=salt+lake+city&kgmid=/m/04s909"]}, {"@type": "thing", "name": "stump", "sameAs": ["https://en.wikipedia.org/wiki/Tree_stump", "https://www.google.com/search?q=stump&kgmid=/m/0d9wys"]}, {"@type": "thing", "name": "landscaping", "sameAs": ["https://en.wikipedia.org/wiki/Landscaping", "https://www.google.com/search?q=landscaping&kgmid=/m/025sv9y"]}, {"@type": "thing", "name": "pruning", "sameAs": ["https://en.wikipedia.org/wiki/Pruning", "https://www.google.com/search?q=pruning&kgmid=/m/02dj6v"]}, {"@type": "thing", "name": "landscape", "sameAs": ["https://en.wikipedia.org/wiki/Landscape", "https://www.google.com/search?q=landscape&kgmid=/m/025s3q0"]}, {"@type": "thing", "name": "fruit", "sameAs": ["https://en.wikipedia.org/wiki/Fruit", "https://www.google.com/search?q=fruit&kgmid=/m/0fp_scn"]}, {"@type": "thing", "name": "tree", "sameAs": ["https://en.wikipedia.org/wiki/Tree", "https://www.google.com/search?q=tree&kgmid=/m/07j7r"]}, {"@type": "thing", "name": "tree care", "sameAs": ["https://en.wikipedia.org/wiki/Tree_care", "https://www.google.com/search?q=tree+care&kgmid="]}, {"@type": "thing", "name": "shrubs", "sameAs": ["https://en.wikipedia.org/wiki/Shrub", "https://www.google.com/search?q=shrubs&kgmid=/m/0gqbt"]}, {"@type": "thing", "name": "salt", "sameAs": ["https://en.wikipedia.org/wiki/Salt", "https://www.google.com/search?q=salt&kgmid=/m/05g0_z"]}, {"@type": "thing", "name": "lake", "sameAs": ["https://en.wikipedia.org/wiki/Lake", "https://www.google.com/search?q=lake&kgmid=/m/06w433z"]}, {"@type": "thing", "name": "certified arborists", "sameAs": ["https://en.wikipedia.org/wiki/Certified_Arborist", "https://www.google.com/search?q=certified+arborists&kgmid=/m/0g_n_q"]}],
"mentions":
[{"@type": "thing", "name": "xeriscape", "sameAs": ["https://en.wikipedia.org/wiki/Xeriscaping", "https://www.google.com/search?q=xeriscape&kgmid=/m/0bwnq"]}, {"@type": "thing", "name": "arborist", "sameAs": ["https://en.wikipedia.org/wiki/Arborist", "https://www.google.com/search?q=arborist&kgmid=/m/01v000"]}, {"@type": "thing", "name": "tree pruning", "sameAs": ["https://en.wikipedia.org/wiki/Pruning", "https://www.google.com/search?q=tree+pruning&kgmid=/m/02dj6v"]}, {"@type": "thing", "name": "tree care", "sameAs": ["https://en.wikipedia.org/wiki/Tree_care", "https://www.google.com/search?q=tree+care&kgmid="]}, {"@type": "thing", "name": "bushes", "sameAs": ["https://en.wikipedia.org/wiki/Shrub", "https://www.google.com/search?q=bushes&kgmid=/m/0gqbt"]}, {"@type": "thing", "name": "mulch", "sameAs": ["https://en.wikipedia.org/wiki/Mulch", "https://www.google.com/search?q=mulch&kgmid=/m/027t7q"]}, {"@type": "thing", "name": "lawn", "sameAs": ["https://en.wikipedia.org/wiki/Lawn", "https://www.google.com/search?q=lawn&kgmid=/m/01v327"]}, {"@type": "thing", "name": "lawn care", "sameAs": ["https://en.wikipedia.org/wiki/Lawn", "https://www.google.com/search?q=lawn+care&kgmid=/m/01v327"]}, {"@type": "thing", "name": "wood chips", "sameAs": ["https://en.wikipedia.org/wiki/Woodchips", "https://www.google.com/search?q=wood+chips&kgmid=/m/03m7sz4"]}, {"@type": "thing", "name": "health", "sameAs": ["https://en.wikipedia.org/wiki/Health", "https://www.google.com/search?q=health&kgmid=/m/0kt51"]}, {"@type": "thing", "name": "weed", "sameAs": ["https://en.wikipedia.org/wiki/Weed", "https://www.google.com/search?q=weed&kgmid=/m/08486"]}, {"@type": "thing", "name": "hedges", "sameAs": ["https://en.wikipedia.org/wiki/Hedge", "https://www.google.com/search?q=hedges&kgmid=/m/066wwp"]}, {"@type": "thing", "name": "snow removal", "sameAs": ["https://en.wikipedia.org/wiki/Snow_removal", "https://www.google.com/search?q=snow+removal&kgmid=/m/04xw0j"]}, {"@type": "thing", "name": "safety", "sameAs": ["https://en.wikipedia.org/wiki/Safety", "https://www.google.com/search?q=safety&kgmid=/m/01lh7h"]}, {"@type": "thing", "name": "gardeners", "sameAs": ["https://en.wikipedia.org/wiki/Gardening", "https://www.google.com/search?q=gardeners&kgmid=/m/034v_"]}, {"@type": "thing", "name": "healthcare", "sameAs": ["https://en.wikipedia.org/wiki/Health_care", "https://www.google.com/search?q=healthcare&kgmid=/m/01mw2x"]}] }