The Crucial Role of Tree Planting Services: Nurturing Your Property and the Environment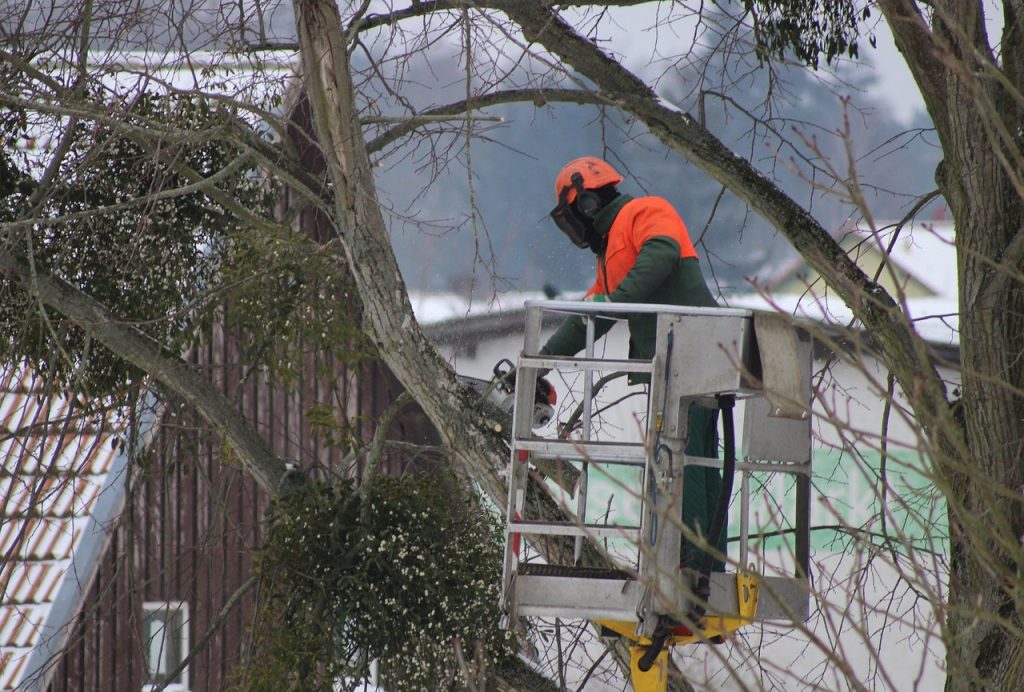 In a world that's increasingly conscious of environmental issues and the need for sustainable practices, tree planting services have emerged as a vital component of responsible property ownership and management. Trees not only enhance the aesthetic appeal of your home or business property but also contribute significantly to the health of the environment. This comprehensive article delves into the myriad reasons why tree planting services are essential, exploring the benefits for your property, the planet, and even your personal well-being.
Enhancing Your Property's Aesthetics and Value
Trees are natural works of art that can transform the appearance of your property, adding a touch of elegance and charm. Whether you have a sprawling yard or a cozy garden, strategically planted trees can create a visually appealing landscape that complements your home's design. With their diverse shapes, sizes, and colors, trees can turn a mundane space into an inviting oasis that leaves a lasting impression on visitors and potential buyers.
Expertise and Professionalism in Tree Planting
Tree planting services offer expertise and professionalism that can significantly impact the success of your tree planting project. Tree services: ArboristTrained arborists and professionals in these services possess a deep understanding of various tree species, their growth patterns, and optimal planting techniques. This knowledge ensures that each tree is positioned in a way that maximizes its growth potential while considering factors such as soil quality, sunlight exposure, and spacing.
Promoting Environmental Sustainability
In the battle against climate change, trees are indispensable soldiers. They absorb carbon dioxide (CO2) from the atmosphere through the process of photosynthesis, actively mitigating the effects of greenhouse gas emissions. Tree planting services contribute to this noble cause by strategically planting trees that are not only aesthetically pleasing but also capable of effectively sequestering carbon. By utilizing carbon offset strategies like reforestation and afforestation, these services play a pivotal role in achieving net-zero CO2 emissions and combating climate change.
Curbing Soil Erosion and Water Runoff
Trees have an incredible ability to prevent soil erosion and control water runoff. Their root systems bind soil particles together, reducing the risk of erosion caused by wind and water. Furthermore, trees help in managing water runoff by absorbing excess rainwater, which in turn reduces the strain on drainage systems and minimizes the risk of flooding.
Ensuring Safety and Compliance
Tree planting services prioritize safety regulations and industry standards. Professionals in this field understand the importance of proper tree placement to prevent potential hazards, such as falling branches, which can pose risks to people and property. By adhering to safety practices, these services help create a secure environment for your family, visitors, and the community.
Professional Tree Care and Maintenance
Tree care doesn't end with planting; it requires ongoing attention to ensure healthy growth. Tree planting services often offer comprehensive care plans that include pruning, fertilization, pest control, and disease prevention. Regular maintenance not only ensures the longevity of your trees but also maintains the aesthetic appeal of your property.
Simplified Project Management
Engaging tree planting services simplifies the project management process for you. From selecting the right tree species to securing permits and adhering to local regulations, these professionals handle the intricate details, leaving you free to enjoy the results without the stress.
Value for Money and Cost-Efficiency
While some might consider tree planting services an added cost, they are, in fact, a prudent investment in the long run. Professionals ensure that trees are planted correctly, reducing the chances of stunted growth or premature death. This translates to a healthier tree population that requires less maintenance and replacement over time, ultimately saving you money.
Contributing to Reforestation Efforts
Forests around the world are under threat due to deforestation and urbanization. By using tree planting services, you become an active participant in reforestation efforts, playing your part in restoring natural habitats and biodiversity.
Personal Satisfaction and Well-Being
Planting a tree is a fulfilling experience that nurtures not only the environment but also your personal well-being. The act of caring for a living organism and watching it flourish can evoke a sense of satisfaction and connection with nature.
Conclusion
In a world where environmental consciousness is on the rise, tree planting services are no longer just a luxury; they are a necessity. These services offer professional expertise, contribute to carbon offset strategies, enhance property aesthetics, and foster environmental sustainability. By engaging in responsible tree planting and care, you play a pivotal role in combatting climate change, preserving natural beauty, and securing a greener future for generations to come. So, whether you're an avid reader of home-improvement tips or simply looking to enhance the appeal of your property, investing in tree planting services is a decision that reaps rewards far beyond the surface.
Your opinion matters, and your support for tree planting services can make a significant impact on the environment. So, don't hesitate – take the next step and request an estimate from experienced professionals like Truco Services, Inc. to kickstart your next outdoor project with a touch of eco-conscious brilliance.
About Murray, Utah
Murray is a city situated on the Wasatch Front in the core of Salt Lake Valley in the U.S. state of Utah. Named for territorial governor Eli Murray, it is the state's fourteenth largest city. According to the 2020 census, Murray had a population of 50,637. Murray shares borders with Taylorsville, Holladay, South Salt Lake and West Jordan, Utah. Once teeming with heavy industry, Murray's industrial sector now has little trace and has been replaced by major mercantile sectors. Known for its central location in Salt Lake County, Murray has been called the Hub of Salt Lake County. Unlike most of its neighboring communities, Murray operates its own police, fire, power, water, library, and parks and recreation departments and has its own school district. While maintaining many of its own services, Murray has one of the lowest city tax rates in the state.
Things To Do in Murray, Utah
Bus Stops in Murray, Utah to Truco Services, Inc.
Bus Stop in Murray Central Station (Bay C) Murray, Utah to Truco Services, Inc.
Bus Stop in State St @ 4801 S Murray, Utah to Truco Services, Inc.
Bus Stop in Murray North Station Murray, Utah to Truco Services, Inc.
Bus Stop in State St @ 4949 S Murray, Utah to Truco Services, Inc.
Bus Stop in Murray Central Frontrunner/Trax Station Murray, Utah to Truco Services, Inc.
Bus Stop in Murray Blvd / Vine St (SB) Murray, Utah to Truco Services, Inc.
Bus Stop in State St @ 3925 S Murray, Utah to Truco Services, Inc.
Bus Stop in State St @ 4824 S Murray, Utah to Truco Services, Inc.
Bus Stop in State St @ 5223 S Murray, Utah to Truco Services, Inc.
Bus Stop in Murray Blvd / Allendale Dr (NB) Murray, Utah to Truco Services, Inc.
Bus Stop in Murray Blvd @ 5039 S Murray, Utah to Truco Services, Inc.
Bus Stop in State St @ 4721 S Murray, Utah to Truco Services, Inc.
Driving Directions in Murray, Utah to Truco Services, Inc.
Driving Directions from Woodruff Tree Trimming and Removal to 4640 Commerce Dr, Murray, UT 84107, USA
Driving Directions from Reliable Tree Care to 4640 Commerce Dr, Murray, UT 84107, USA
Driving Directions from Tree Pro-Tech to 4640 Commerce Dr, Murray, UT 84107, USA
Driving Directions from Prestige Tree And Landscape to 4640 Commerce Dr, Murray, UT 84107, USA
Driving Directions from Excellence Tree & Landscape to 4640 Commerce Dr, Murray, UT 84107, USA
Driving Directions from Amen Trees to 4640 Commerce Dr, Murray, UT 84107, USA
Driving Directions from Tim's Tree Care to 4640 Commerce Dr, Murray, UT 84107, USA
Driving Directions from Jordan Tree Service - Murray to 4640 Commerce Dr, Murray, UT 84107, USA
Driving Directions from Arbor Works to 4640 Commerce Dr, Murray, UT 84107, USA
Driving Directions from Diamond Tree Experts to 4640 Commerce Dr, Murray, UT 84107, USA
Driving Directions from Green Tree Arborist to 4640 Commerce Dr, Murray, UT 84107, USA
Driving Directions from TruCo Services to 4640 Commerce Dr, Murray, UT 84107, USA
Reviews for Truco Services, Inc. Murray, Utah