Navigating the Process of Obtaining a Business License for Your Tree Service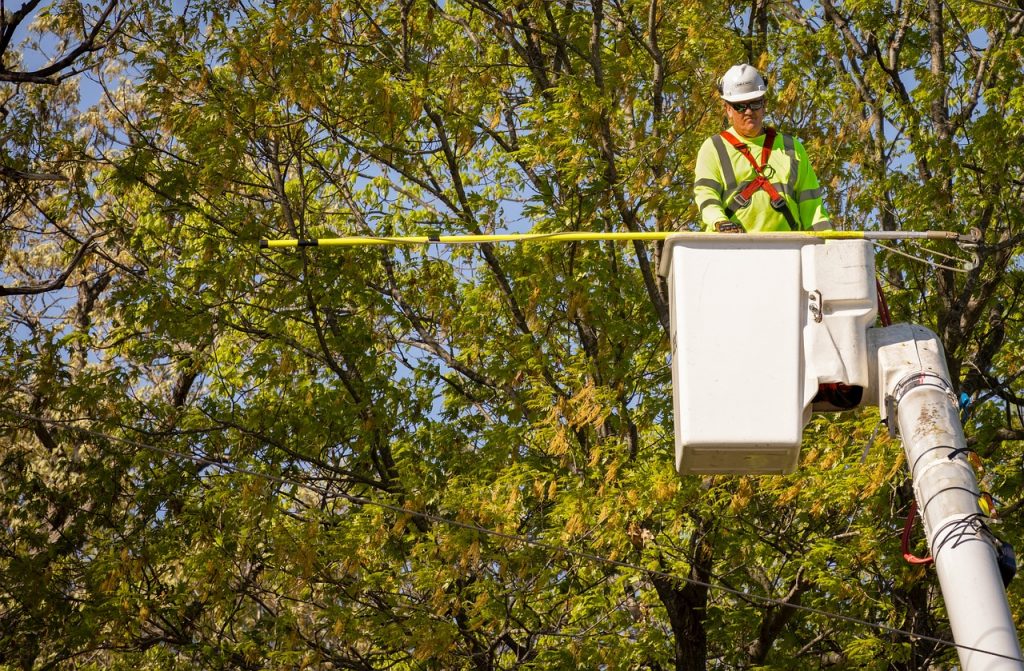 In the bustling landscape of modern entrepreneurship, launching a successful tree service business requires not only expertise in arboriculture but also a comprehensive understanding of the legal and administrative aspects. A vital step in establishing your tree service company is obtaining the necessary business license. This article provides an in-depth guide on where and how to obtain a business license for your tree service, ensuring that you're well-prepared to embark on this exciting journey.
Understanding the Tree Service Industry
The tree service industry encompasses a broad range of services, including tree removal, tree care, pruning, and tree trimming. As the demand for environmental care and property aesthetics continues to rise, so does the need for professional tree services. The industry's diverse offerings attract both established businesses and new startups.
Choosing the Right Business Structure
Before diving into the licensing process, you must decide on the appropriate business structure. The most common options are a sole proprietorship, limited liability company (LLC), and S corporation. Each structure has unique advantages and disadvantages, impacting liability, taxes, and overall operational framework. An LLC is often preferred for tree service businesses due to its limited liability protection and pass-through taxation.
Obtaining Necessary Licenses and Permits
Research Your State's Requirements: Regulations for business licenses and permits vary from state to state. Conduct thorough research to understand your specific state's requirements for tree service businesses. Many states demand specialized licenses for tree removal services due to safety concerns.
Business License: Obtain a general business license, also known as an occupational license or business tax certificate, from your city or county. This license grants you the legal right to operate your tree service within the designated jurisdiction.
Specialty Licenses: Depending on your scope of work, you may require additional specialty licenses, such as a tree removal license or a pesticide application license. Be sure to adhere to these specific requirements.
Tree Care Credentials: Earning certifications from reputable arboriculture organizations like the International Society of Arboriculture (ISA) can enhance your credibility and provide a competitive edge.
Permits: In addition to licenses, certain tree removal projects might necessitate obtaining permits from local authorities. Research and secure the necessary permits before commencing any work.
Setting Up Your Business Identity
Business Name: Choose a unique and memorable name for your tree service business. Ensure the name is not already in use and is reflective of the services you offer.
Logo and Branding: Craft a professional logo and branding materials that represent your business identity. A well-designed logo can leave a lasting impression on potential customers.
Employer Identification Number (EIN): Obtain an EIN from the Internal Revenue Service (IRS). This is essential for tax purposes, opening a business bank account, and hiring employees.
Business Bank Account: Establish a separate business bank account to keep your personal and business finances separate. This is crucial for maintaining financial transparency and accountability.
Securing Insurance Coverage
General Liability Insurance: Acquire general liability insurance to protect your business from claims of property damage or bodily injury. This coverage is particularly important in the tree service industry, where accidents can happen.
Professional Liability Insurance: For arborists and tree care specialists, professional liability insurance safeguards against errors or negligence that could lead to client dissatisfaction or property damage.
Commercial Auto Insurance: If your business involves transportation of equipment and personnel, commercial auto insurance is a must to cover accidents involving company vehicles.
Product Liability Insurance: If your business sells tree care products, such as fertilizers or treatments, product liability insurance guards against potential legal claims resulting from product-related issues.
Developing a Business Plan
Crafting a well-thought-out business plan is vital for the success of your tree service business. Your plan should outline your services, target market, pricing structure, marketing strategies, projected expenses, revenue goals, and growth plans. A comprehensive business plan not only guides your operations but can also be required when applying for loans or seeking investors.
Navigating Taxes and Financial Matters
Tax Considerations: Consult a tax professional to understand the tax implications of your chosen business structure. This includes income taxes, self-employment taxes, and potential deductions.
Record Keeping: Maintain meticulous records of all financial transactions, expenses, and revenue. Accurate record-keeping is crucial for tax filing and tracking the financial health of your business.
Accounting Software: Invest in accounting software to streamline financial management and reporting. Software tools like QuickBooks can help you stay organized and make informed financial decisions.
Marketing Your Tree Service Business
Digital Marketing: In the digital age, establishing an online presence is essential. Create a user-friendly website, optimize it for search engines (SEO), and leverage social media platforms to showcase your services.
Customer Relationship Management (CRM): Implement a CRM system to manage customer interactions, inquiries, and appointments. Building strong customer relationships can lead to repeat business and referrals.
Reviews and Testimonials: Encourage satisfied customers to leave positive reviews and testimonials on platforms like Google My Business, Yelp, and industry-specific websites. Positive reviews can significantly impact potential customers' decisions.
Conclusion
Starting a tree service business involves a multifaceted process, and obtaining the necessary business license is a pivotal step in this journey. By understanding your state's requirements, choosing the right business structure, securing insurance coverage, and crafting a solid business plan, you set the foundation for a successful and sustainable venture. As you navigate the administrative and legal aspects, remember that your commitment to professionalism, safety, and customer satisfaction will play a crucial role in building a reputable tree service company in a competitive industry.
About Murray, Utah
Murray is a city situated on the Wasatch Front in the core of Salt Lake Valley in the U.S. state of Utah. Named for territorial governor Eli Murray, it is the state's fourteenth largest city. According to the 2020 census, Murray had a population of 50,637. Murray shares borders with Taylorsville, Holladay, South Salt Lake and West Jordan, Utah. Once teeming with heavy industry, Murray's industrial sector now has little trace and has been replaced by major mercantile sectors. Known for its central location in Salt Lake County, Murray has been called the Hub of Salt Lake County. Unlike most of its neighboring communities, Murray operates its own police, fire, power, water, library, and parks and recreation departments and has its own school district. While maintaining many of its own services, Murray has one of the lowest city tax rates in the state.
Things To Do in Murray, Utah
Bus Stops in Murray, Utah to Truco Services, Inc.
Bus Stop in Murray Central Station (Bay C) Murray, Utah to Truco Services, Inc.
Bus Stop in State St @ 4801 S Murray, Utah to Truco Services, Inc.
Bus Stop in Murray North Station Murray, Utah to Truco Services, Inc.
Bus Stop in State St @ 4949 S Murray, Utah to Truco Services, Inc.
Bus Stop in Murray Central Frontrunner/Trax Station Murray, Utah to Truco Services, Inc.
Bus Stop in Murray Blvd / Vine St (SB) Murray, Utah to Truco Services, Inc.
Bus Stop in State St @ 3925 S Murray, Utah to Truco Services, Inc.
Bus Stop in State St @ 4824 S Murray, Utah to Truco Services, Inc.
Bus Stop in State St @ 5223 S Murray, Utah to Truco Services, Inc.
Bus Stop in Murray Blvd / Allendale Dr (NB) Murray, Utah to Truco Services, Inc.
Bus Stop in Murray Blvd @ 5039 S Murray, Utah to Truco Services, Inc.
Bus Stop in State St @ 4721 S Murray, Utah to Truco Services, Inc.
Driving Directions in Murray, Utah to Truco Services, Inc.
Driving Directions from Woodruff Tree Trimming and Removal to 4640 Commerce Dr, Murray, UT 84107, USA
Driving Directions from Reliable Tree Care to 4640 Commerce Dr, Murray, UT 84107, USA
Driving Directions from Tree Pro-Tech to 4640 Commerce Dr, Murray, UT 84107, USA
Driving Directions from Prestige Tree And Landscape to 4640 Commerce Dr, Murray, UT 84107, USA
Driving Directions from Excellence Tree & Landscape to 4640 Commerce Dr, Murray, UT 84107, USA
Driving Directions from Amen Trees to 4640 Commerce Dr, Murray, UT 84107, USA
Driving Directions from Tim's Tree Care to 4640 Commerce Dr, Murray, UT 84107, USA
Driving Directions from Jordan Tree Service - Murray to 4640 Commerce Dr, Murray, UT 84107, USA
Driving Directions from Arbor Works to 4640 Commerce Dr, Murray, UT 84107, USA
Driving Directions from Diamond Tree Experts to 4640 Commerce Dr, Murray, UT 84107, USA
Driving Directions from Green Tree Arborist to 4640 Commerce Dr, Murray, UT 84107, USA
Driving Directions from TruCo Services to 4640 Commerce Dr, Murray, UT 84107, USA
Reviews for Truco Services, Inc. Murray, Utah