Understanding the License Requirements for Tree Service Businesses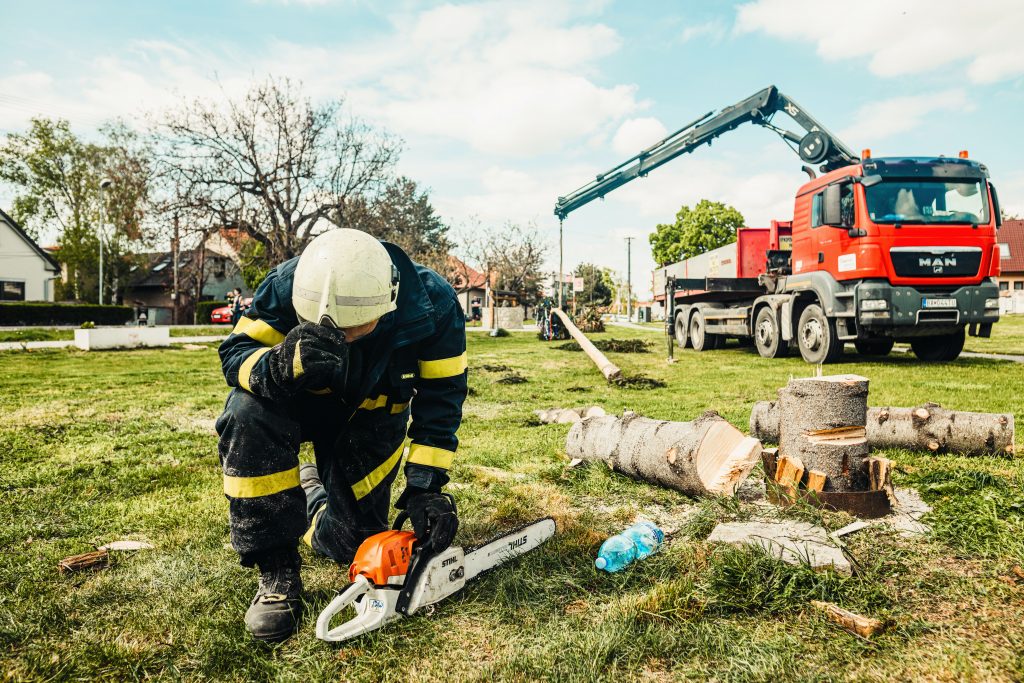 The tree service industry plays a crucial role in maintaining the health and beauty of trees, ensuring the safety of properties, and providing various tree-related services. If you're planning to start a tree service business or currently operating one, it's essential to understand the licensing requirements involved. This comprehensive article will guide you through the various aspects of licensing, insurance, certification, legal obligations, and best practices in the tree service industry.
The Importance of Licensing: Running a legitimate and licensed tree service business is vital for multiple reasons. First and foremost, it demonstrates your commitment to professionalism, competence, and compliance with regulations. Secondly, obtaining the necessary licenses ensures that you meet the minimum standards required by the state and local authorities. Additionally, licensure protects you, your workers, and your customers by promoting safety, quality, and accountability within the industry.
Types of Licenses for Tree Service Businesses: The specific licensing requirements for tree service businesses vary from state to state. Generally, there are two primary types of licenses that you may need to consider: the contractor's license and the arborist license.
a. Contractor's License: A contractor's license is required in many states for businesses that offer tree removal, tree care, or any other tree-related services. This license ensures that you have the necessary skills, experience, and qualifications to perform the work safely and effectively.
b. Arborist License: An arborist license, also known as a tree worker license or tree trimmer license, is often required when providing specialized services such as tree trimming, pruning, or shaping. This license focuses on the expertise and knowledge needed for proper tree care and maintenance.
Certification for Arborists: While not always a mandatory requirement, obtaining certification as an arborist can greatly enhance your credibility and professionalism in the tree service industry. Organizations such as the International Society of Arboriculture (ISA) offer certification programs that validate your knowledge, experience, and skills as a tree care professional.
Insurance and Liability Coverage: Running a tree service business involves potential risks and liabilities. It is crucial to protect yourself, your employees, and your clients by carrying appropriate insurance coverage. Here are some key types of insurance you should consider:
a. General Liability Insurance: This insurance safeguards your business from claims related to property damage, bodily injury, or personal injury that may occur during tree service operations.
b. Worker's Compensation Insurance: If you have employees, worker's compensation insurance is typically mandatory. It provides coverage for medical expenses and lost wages in case of work-related injuries or illnesses.
c. Commercial Auto Insurance: If your business operates vehicles for transporting equipment or personnel, commercial auto insurance is necessary to protect your assets in case of accidents or damages.
Legal Documents and Business Setup: When starting a tree service business, several legal documents and formalities must be addressed. These include:
a. Business Name Registration: Choose a unique and memorable name for your tree service business and register it with the appropriate state authorities.
b. Business Structure: Determine the most suitable business structure for your company, such as a sole proprietorship, partnership, limited liability company (LLC), or corporation. Each structure has its own legal and tax implications.
c. Employer Identification Number (EIN): Obtain an EIN from the Internal Revenue Service (IRS) to establish your business as a separate legal entity for tax purposes.
d. Business Bank Account: Open a dedicated business bank account to manage your finances separately from personal funds.
e. Licensing and Permitting: Research and comply with all local, state, and federal licensing requirements for your tree service business.
f. Legal Contracts: Consult with an attorney to draft essential contracts such as service agreements, liability waivers, and employee contracts.
Financial Management and Pricing Strategy: Effectively managing your business finances is crucial for long-term success. Consider the following aspects:
a. Business Plan: Develop a comprehensive business plan that outlines your goals, target market, pricing strategy, marketing plan, and financial projections.
b. Accounting and Bookkeeping: Utilize tools like QuickBooks Online or hire an accountant to maintain accurate financial records, track expenses, manage payroll, and facilitate tax preparation.
c. Pricing: Determine a competitive pricing strategy that covers your expenses, ensures profitability, and reflects the value of your services.
Building Customer Relationships: Establishing strong relationships with your customers is vital for growing your tree service business. Provide exceptional service, communicate effectively, and prioritize customer satisfaction. Utilize customer relationship management (CRM) software to organize client information, track communication, and manage service requests.
Conclusion: Operating a successful and legally compliant tree service business requires careful attention to licensing, insurance, certification, and other legal obligations. By understanding and fulfilling these requirements, you can build a reputable and professional tree service company that thrives in the industry. Always stay updated on the specific licensing regulations and seek professional guidance when necessary to ensure compliance and long-term success in the tree care industry.
Truco Services
4640 Commerce Drive Murray, Utah 84107
(801) 466-8044
About Murray, Utah
Murray is a city situated on the Wasatch Front in the core of Salt Lake Valley in the U.S. state of Utah. Named for territorial governor Eli Murray, it is the state's fourteenth largest city. According to the 2020 census, Murray had a population of 50,637. Murray shares borders with Taylorsville, Holladay, South Salt Lake and West Jordan, Utah. Once teeming with heavy industry, Murray's industrial sector now has little trace and has been replaced by major mercantile sectors. Known for its central location in Salt Lake County, Murray has been called the Hub of Salt Lake County. Unlike most of its neighboring communities, Murray operates its own police, fire, power, water, library, and parks and recreation departments and has its own school district. While maintaining many of its own services, Murray has one of the lowest city tax rates in the state.
Things To Do in Murray, Utah
Bus Stops in Murray, Utah to Truco Services, Inc.
Bus Stop in Murray Central Station (Bay C) Murray, Utah to Truco Services, Inc.
Bus Stop in State St @ 4801 S Murray, Utah to Truco Services, Inc.
Bus Stop in Murray North Station Murray, Utah to Truco Services, Inc.
Bus Stop in State St @ 4949 S Murray, Utah to Truco Services, Inc.
Bus Stop in Murray Central Frontrunner/Trax Station Murray, Utah to Truco Services, Inc.
Bus Stop in Murray Blvd / Vine St (SB) Murray, Utah to Truco Services, Inc.
Bus Stop in State St @ 3925 S Murray, Utah to Truco Services, Inc.
Bus Stop in State St @ 4824 S Murray, Utah to Truco Services, Inc.
Bus Stop in State St @ 5223 S Murray, Utah to Truco Services, Inc.
Bus Stop in Murray Blvd / Allendale Dr (NB) Murray, Utah to Truco Services, Inc.
Bus Stop in Murray Blvd @ 5039 S Murray, Utah to Truco Services, Inc.
Bus Stop in State St @ 4721 S Murray, Utah to Truco Services, Inc.
Driving Directions in Murray, Utah to Truco Services, Inc.
Driving Directions from Woodruff Tree Trimming and Removal to 4640 Commerce Dr, Murray, UT 84107, USA
Driving Directions from Reliable Tree Care to 4640 Commerce Dr, Murray, UT 84107, USA
Driving Directions from Tree Pro-Tech to 4640 Commerce Dr, Murray, UT 84107, USA
Driving Directions from Prestige Tree And Landscape to 4640 Commerce Dr, Murray, UT 84107, USA
Driving Directions from Excellence Tree & Landscape to 4640 Commerce Dr, Murray, UT 84107, USA
Driving Directions from Amen Trees to 4640 Commerce Dr, Murray, UT 84107, USA
Driving Directions from Tim's Tree Care to 4640 Commerce Dr, Murray, UT 84107, USA
Driving Directions from Jordan Tree Service - Murray to 4640 Commerce Dr, Murray, UT 84107, USA
Driving Directions from Arbor Works to 4640 Commerce Dr, Murray, UT 84107, USA
Driving Directions from Diamond Tree Experts to 4640 Commerce Dr, Murray, UT 84107, USA
Driving Directions from Green Tree Arborist to 4640 Commerce Dr, Murray, UT 84107, USA
Driving Directions from TruCo Services to 4640 Commerce Dr, Murray, UT 84107, USA
Reviews for Truco Services, Inc. Murray, Utah