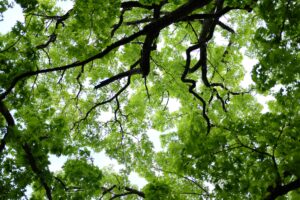 Tree Services In Murray Utah
Tree services refer to a range of services related to the care and maintenance of trees. These services can include tree planting, pruning, shaping, cabling and bracing, fertilization, pest and disease management, and tree removal. Tree planting is the process of planting a new tree in a specific location. This can be done for various reasons, such as replacing a tree that has been removed, adding shade or beauty to a property, or improving the environment. Pruning is the process of removing dead, diseased, or damaged branches from a tree. This can be done for various reasons, such as to improve the tree's overall health, remove branches that are interfering with power lines or buildings, or rove the tree's appearance. Shaping is the process of trimming and pruning a tree to give it a specific shape. This can be done for aesthetic reasons or to improve the tree's overall health. Cabling and bracing is the process of providing support to a tree by installing cables and/or braces. This can be done to help support a tree that is at risk of falling over, or to help support a tree that has been damaged by severe weather.
Whether you need tree care, tree removal, tree trimming, root pruning, or stump removal, WILD BILL TREE SERVICE'S team of experienced tree specialists has you covered. We also provide a range of arborist services, including pruning, planting, tree-health checks, and more for Murray, Utah area residents. We have an ISA Certified Arborist on staff, supported by an experienced crew that will take care of all your tree care needs.
Murray, Utah Professional Tree Trimming
WILD BILL TREE SERVICE always performs tree trimming after a thorough evaluation of the status of your trees. We focus on correcting or preventing structural defects, pruning to prevent limb failures, removing dead or diseased limbs, increasing overall health, improving air flow and light penetration throughout the canopy, directing growth toward or away from structures, maintaining a desired shape or height, power line clearing, improving fruit production, and/or increasing aesthetic appeal. We see a wide variety of tree types in Murray, Utah and our ISA Certified Arborist and supporting crew have expertise in all of them. You can count on us for all your tree care needs to keep your trees in good shape.
Murray, Utah Expert Tree Removal Services
The decision to cut down one of your Murray, Utah trees can be a difficult one and is at the very least an irreversible one. Trees add value and enjoyment to our Murray homes and neighborhoods. In time however, they can also cause damage to our homes and infrastructure. Maintaining a tree over time also requires additional funds in our home maintenance budget. All the wonderful benefits of trees eventually come at a price.
The ISA Certified Arborist at WILD BILL TREE SERVICE can advise you when there are steps that can prolong the longevity of your trees and when it's time to have a tree taken down. When that time comes, there is no company better equipped for the task. Give us a call today for a consultation.
Murray, Utah Tree Stump Grinding & Removal
If you have an old tree stump out in the yard causing your home to be the eyesore of your Murray, Utah neighborhood, getting rid of it is a simple as giving Wild Bill Tree service a call. We offer both expert tree stump removal and tree stump grinding services.
The reasons to take care of that old tree stump are many. Aside from being unattractive, tree stumps can cause trip and fall injuries and that can be followed up by lawsuits. Tree stump removal or stump grinding will also make mowing your lawn much safer and easier. You will also avoid the possibility of severely damaging your lawn mower. Stumps can harbor diseases that could spread to surround landscaping. Some stumps continue to develop shoots and grow, stealing nutrients from surrounding landscaping.
Remove your tree stumps to make your yard more attractive, safer, and make you yard more usable
Murray, Utah Safe Tree Root Removal Experts
Established trees bring beauty to our Murray, Utah landscape that nothing else can match. They provide valuable shade, prevent soil erosion and reduce storm water runoff. However aggressively growing trees and their roots can also cause many problems for homeowners and businesses.
Aggressive tree roots can undermine driveways and sidewalks, grow into drainpipes and even infiltrate buildings causing thousands of dollars in damage. Roots growing above the surface can cause a safety and therefore legal hazard.
The ISA Certified Arborist at WILD BILL TREE SERVICE can usually prune aggressive roots without damaging your tree. We evaluate the health of your tree and it's root system and remove the problem roots whenever possible. Give us a call today for a consultation.
Murray, Utah Tree Planting and Landscape Planning
Isn't it about time to get rid of that dirt and have the backyard retreat you always dreamed about? WILD BILL TREE SERVICE will take your vision and create a custom landscape design for the backyard landscape of your dreams. What about curb appeal? Are you wanting to freshen up your front yard landscape and give it a new look to stand apart from other Murray, Utah area homes? Then let us help you bring your ideas to life. The sky is the limit. Just imagine what we can build together. With the help of our ISA Certified Arborist, we can custom design a landscape that will look great out of the gate and only improve as the years pass by.
Residential and Commercial Tree Services Murray, Utah
We have been of service to the Murray community for many years, offering tree services that are prompt, effective, and reasonably priced. Tree trimming and tree pruning are necessary jobs, but they should never be attempted by an untrained individual because of the risks involved. It is in everyone's best interest to defer to the competence of trained professionals when dealing with huge trees. It is common knowledge that tree trimming and pruning can aid in the prevention of illness in trees and in the promotion of healthy growth in trees. Additionally, it can protect both you and your property from branches that hang low to the ground. The shade that trees give is invaluable, but maintaining their health through frequent trimming and pruning in Murray is essential for a beautiful outdoor space.
Tree trimming, tree pruning, tree removal, and emergency services are some of the offerings of Timber Ridge Tree Service in Murray, Utah. Murray is home to tens of thousands of trees, 5,000 of which are privately owned by the city. Trees on or around your property may require the assistance of Timber Ridge Tree Service.
Murray Emergency Tree Services
For the sake of your protection and peace of mind, we offer emergency tree services to homeowners of residential properties as well as owners of commercial buildings. Tree emergencies can include downed trees, large branches that have fallen to the ground, and trees that are at an immediate and significant risk of causing damage to property or people. Since you can't afford to wait for emergency tree services, the Murray tree services staff is available to help you right away. In the event of an emergency, we will always do our utmost to provide the quickest and most dependable tree services and removals possible. We are the go-to company for tree lopping in Murray!
In most cases, stump removal is not included in the price of tree removal; however, this service can be purchased as an add-on. The removal of diseased, dead or dying, damaged, or otherwise unstable trees that pose a fall hazard is a simple necessity. Other reasons you might want to remove a tree include making modifications to your home or controlling the amount of shade it provides. Our staff will work promptly to cut down the tree on your property, clean up the surrounding area, and leave it clean and clear of any debris.
Local Tree Experts You Can Trust in Murray
You should make sure that the trees on your property get checked out on an annual basis, since this is the most effective approach to prevent unexpected tree-related emergencies in the future. Our specialists will collaborate with you to make suggestions for trimming and pruning, as well as to explain the various solutions available for tree removal. Call Murray's best tree service and removal crew now if you have trees that require an inspection or emergency treatment.
Timber Ridge Tree Service is locally owned and operated, with specialists who are familiar with the trees that grow in the Murray area. Please take the time to read some of our testimonials and evaluations; we have worked very hard to earn them. Timber Ridge Tree Service is pleased to have been of service to the Murray, Utah community for such a significant amount of time. We have assisted a great number of residential and commercial property owners in the maintenance of their trees. The end product is stunningly attractive and robust trees.
{ "@context":"https://schema.org", "@type":"WebPage", "headline":"Tree Services In Murray Utah", "url":"https://truetreeservices.com/tree-services-in-murray-utah/", "about":
[{"@type": "thing", "name": "murray", "sameAs": ["https://en.wikipedia.org/wiki/Murray,_Utah", "https://www.google.com/search?q=murray&kgmid=/m/010fsv"]}, {"@type": "thing", "name": "murray, utah", "sameAs": ["https://en.wikipedia.org/wiki/Murray,_Utah", "https://www.google.com/search?q=murray,+utah&kgmid=/m/010fsv"]}, {"@type": "thing", "name": "landscape", "sameAs": ["https://en.wikipedia.org/wiki/Landscape", "https://www.google.com/search?q=landscape&kgmid=/m/025s3q0"]}, {"@type": "thing", "name": "arborists", "sameAs": ["https://en.wikipedia.org/wiki/Arborist", "https://www.google.com/search?q=arborists&kgmid=/m/01v000"]}, {"@type": "thing", "name": "landscaping", "sameAs": ["https://en.wikipedia.org/wiki/Landscaping", "https://www.google.com/search?q=landscaping&kgmid=/m/025sv9y"]}, {"@type": "thing", "name": "pruning", "sameAs": ["https://en.wikipedia.org/wiki/Pruning", "https://www.google.com/search?q=pruning&kgmid=/m/02dj6v"]}, {"@type": "thing", "name": "tree", "sameAs": ["https://en.wikipedia.org/wiki/Tree", "https://www.google.com/search?q=tree&kgmid=/m/07j7r"]}, {"@type": "thing", "name": "salt lake city", "sameAs": ["https://en.wikipedia.org/wiki/Salt_Lake_City", "https://www.google.com/search?q=salt+lake+city&kgmid=/m/04s909"]}, {"@type": "thing", "name": "tree care", "sameAs": ["https://en.wikipedia.org/wiki/Tree_care", "https://www.google.com/search?q=tree+care&kgmid="]}, {"@type": "thing", "name": "utah", "sameAs": ["https://en.wikipedia.org/wiki/Utah", "https://www.google.com/search?q=utah&kgmid=/m/07srw"]}, {"@type": "thing", "name": "rivendell", "sameAs": ["https://en.wikipedia.org/wiki/Rivendell", "https://www.google.com/search?q=rivendell&kgmid=/m/0gvhm"]}, {"@type": "thing", "name": "certified arborist", "sameAs": ["https://en.wikipedia.org/wiki/Certified_Arborist", "https://www.google.com/search?q=certified+arborist&kgmid=/m/0g_n_q"]}],
"mentions":
[{"@type": "thing", "name": "pruning", "sameAs": ["https://en.wikipedia.org/wiki/Pruning", "https://www.google.com/search?q=pruning&kgmid=/m/02dj6v"]}, {"@type": "thing", "name": "arborists", "sameAs": ["https://en.wikipedia.org/wiki/Arborist", "https://www.google.com/search?q=arborists&kgmid=/m/01v000"]}, {"@type": "thing", "name": "lopping", "sameAs": ["https://en.wikipedia.org/wiki/Pruning", "https://www.google.com/search?q=lopping&kgmid=/m/02dj6v"]}, {"@type": "thing", "name": "layton", "sameAs": ["https://en.wikipedia.org/wiki/Layton,_Utah", "https://www.google.com/search?q=layton&kgmid=/m/010ds8"]}, {"@type": "thing", "name": "salt lake", "sameAs": ["https://en.wikipedia.org/wiki/Salt_Lake_County,_Utah", "https://www.google.com/search?q=salt+lake&kgmid=/m/0jcgs"]}, {"@type": "thing", "name": "stormwater", "sameAs": ["https://en.wikipedia.org/wiki/Stormwater", "https://www.google.com/search?q=stormwater&kgmid=/m/01b84c"]}, {"@type": "thing", "name": "lawn", "sameAs": ["https://en.wikipedia.org/wiki/Lawn", "https://www.google.com/search?q=lawn&kgmid=/m/01v327"]}, {"@type": "thing", "name": "lawn care", "sameAs": ["https://en.wikipedia.org/wiki/Lawn", "https://www.google.com/search?q=lawn+care&kgmid=/m/01v327"]}, {"@type": "thing", "name": "bluffdale", "sameAs": ["https://en.wikipedia.org/wiki/Bluffdale,_Utah", "https://www.google.com/search?q=bluffdale&kgmid=/m/010fmt"]}, {"@type": "thing", "name": "mowing", "sameAs": ["https://en.wikipedia.org/wiki/Mower", "https://www.google.com/search?q=mowing&kgmid=/m/02qvql"]}, {"@type": "thing", "name": "mulch", "sameAs": ["https://en.wikipedia.org/wiki/Mulch", "https://www.google.com/search?q=mulch&kgmid=/m/027t7q"]}, {"@type": "thing", "name": "root system", "sameAs": ["https://en.wikipedia.org/wiki/Root", "https://www.google.com/search?q=root+system&kgmid=/m/0flg6"]}, {"@type": "thing", "name": "roots", "sameAs": ["https://en.wikipedia.org/wiki/Root", "https://www.google.com/search?q=roots&kgmid=/m/0flg6"]}, {"@type": "thing", "name": "health", "sameAs": ["https://en.wikipedia.org/wiki/Health", "https://www.google.com/search?q=health&kgmid=/m/0kt51"]}, {"@type": "thing", "name": "bushes", "sameAs": ["https://en.wikipedia.org/wiki/Shrub", "https://www.google.com/search?q=bushes&kgmid=/m/0gqbt"]}, {"@type": "thing", "name": "tree root", "sameAs": ["https://en.wikipedia.org/wiki/Root", "https://www.google.com/search?q=tree+root&kgmid=/m/0flg6"]}, {"@type": "thing", "name": "stormwater runoff", "sameAs": ["https://en.wikipedia.org/wiki/Surface_runoff", "https://www.google.com/search?q=stormwater+runoff&kgmid=/m/0c0656"]}, {"@type": "thing", "name": "prune", "sameAs": ["https://en.wikipedia.org/wiki/Pruning", "https://www.google.com/search?q=prune&kgmid=/m/02dj6v"]}, {"@type": "thing", "name": "wood chips", "sameAs": ["https://en.wikipedia.org/wiki/Woodchips", "https://www.google.com/search?q=wood+chips&kgmid=/m/03m7sz4"]}, {"@type": "thing", "name": "holladay", "sameAs": ["https://en.wikipedia.org/wiki/Holladay,_Utah", "https://www.google.com/search?q=holladay&kgmid=/m/010fqd"]}, {"@type": "thing", "name": "emergency", "sameAs": ["https://en.wikipedia.org/wiki/Emergency", "https://www.google.com/search?q=emergency&kgmid=/m/025rvy6"]}, {"@type": "thing", "name": "tree surgeon", "sameAs": ["https://en.wikipedia.org/wiki/Arborist", "https://www.google.com/search?q=tree+surgeon&kgmid=/m/01v000"]}] }