Tree Removal West Jordan Utah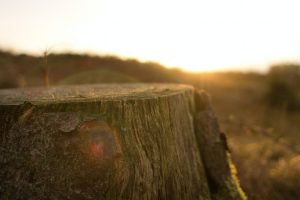 Tree Removal West Jordan Utah
Tree Service and Removal Experts of West Jordan, Utah
Tree services refer to a variety of services related to the care and maintenance of trees. These services can include tree pruning, tree removal, tree planting, stump grinding, and more. Tree services are typically provided by professional arborists, who are trained and certified in the proper care and maintenance of trees. Some tree services also include landscaping services, such as lawn care and garden maintenance.
The Salt Lake City suburb of West Jordan boasts a sprawling landscape filled with beautiful white fir trees, towering rocky mountain maples, bushy box elders, and plenty of other trees and shrubbery. It keeps our small community looking lively, colorful, and lush.
But when these beautiful trees start to block out our sunshine, scratch on our windows or threaten the structures on our properties, it's time for professional tree maintenance.
Residents in West Jordan can count on Heartwood Tree Service to provide expert services from a reliable team and at a cost that won't break the bank.
Our Services
As a trusted, leading provider of tree services in West Jordan, Utah, we offer general maintenance and care that gives you peace of mind. Our goal is always to handle jobs professionally and safely and to leave your home and property looking its best. Learn more about some of our specialty services below.
Tree Removals
At Heartwood Tree Service, we love how beautiful our town is. We support maintaining, caring for, and growing the trees that provide a natural decoration to our community. However, there are sometimes occasions when a tree must be removed.
Often, this is because a tree is diseased, which can threaten other trees, or it's been damaged in a recent storm and threatens utility lines or homes with collapse. Other times, a tree might have sturdy roots that break up through the concrete of your driveway or take down your neighborhood wall.
While our goal is to save the trees we can, we're here to help in the event you need a tree removed. Tree removals in West Jordan, Utah, shouldn't be undertaken lightly. We know which permits to look for, which laws to abide by, how to conduct a safe removal, and how to ensure your property continues to look well-maintained.
We also offer stump removal and grinding to further eliminate any undesirable growth that may be on your land or near your home.
If you're in need of an evaluation for a tree removal, reach out to our team for more information and pricing options.
Tree Trimming
Trimming the trees around your neighborhood is an easy way to quickly improve the aesthetic of your home. Whether it's shaping the trees and shrubbery on your law, trimming back overgrown branches that hide your patio or helping a tree encourage growth by trimming troublesome branches, there's an art to tree trimming.
And Heartwood Tree Service is ready to serve as your artist. Our professional, highly qualified team has the training and knowledge needed to find the right balance between accomplishing a manicured property that also keeps your trees growing.
If you're looking to receive quality tree trimming services for your property in West Jordan, Utah, at a reasonable price, contact Heartwood Tree Services.
Professionalism, Transparency, Reliability with Heartwood
Heartwood has long served as a leading provider of tree maintenance and services to homeowners in West Jordan. We're proud to offer unparalleled professionalism, transparent pricing, and reliable services that our customers trust. As a fully licensed and insured tree service company, we can tackle projects of any size.
The cost of tree removal in West Jordan, 84081 varies depending on the size of your tree, it's location on your property and access.
The biggest factor affecting price is the local tree service in West Jordan you use for the job.
The average tree removal cost in West Jordan is $984 which is 13% above the countrywide average of $871.
Will I need a permit to remove a tree in West Jordan ?
Whether you need a permit to remove a tree in West Jordan Zipcode 84081 will depend on the size and location of the tree itself.
West Jordan has a set of tree ordinances that indicates whether your tree can be removed.
Normally if the tree is dead, hazardous, planted too close to your home or not considered significant due to its small size you should be able to remove it without a permit.
West Jordan tree statistics
The state tree for Utah is Quaking Aspen, Populus tremuloides which can be found in abundance in one of the 43 State forests or 7 state parks.
With 34.48% of the state is forested, there are approximately 15,000,000 forested acres in Utah. With a population of 3,205,958 and an estimated 3,750,000,000 trees statewide, there are 1,170 trees for every person in the state.
Unfortunately, there are some endangered species of trees, 12 to be exact, as well as 13 threatened species and 596 invasive species. The worst offender endangering native trees in West Jordan is the Perennial canker.
Tree Trimming Cost in West Jordan, Utah
Tree trimming costs around $212.00 per hour for a 3-man crew (range $182.00 to $243.00 per hour). For 3-4 hours of work, the average cost of tree trimming is around $755 (range $550 to $960). These costs and prices vary depending on circumstances particular to your project, including: tree condition, tree height, proximity to power lines, and location. Location is an important factor. Areas with a higher cost of living will be at the higher end of the range.
How Much Does Tree Trimming Cost in West Jordan, UT?
This guide is intended to provide you an approximate average cost of tree trimming in your area. Since prices vary, we suggest that the best way to get an accurate cost estimate is to request a quote for your specific project. Our research, which includes feedback provided by local tree services, resulted in the following prices to trim a tree in West Jordan, UT.
Tree trimming cost in West Jordan (3-person crew)
The average cost of tree trimming in West Jordan, Utah is around $212.00 per hour for a 3-person crew (range $182.00 to $243.00 per hour). Difficult projects involving multiple trees will cost more.
Tree trimming cost based on the number of hours using a 3-person crew:
1 hour of tree work costs: $182 to $243
2 hours of tree work costs: $364 to $486
3 hours of tree work costs: $546 to $729
4 hours of tree work costs: $728 to $972
5 hours of tree work costs: $910 to $1,215
6 hours of tree work costs: $1,092 to $1,458
7 hours of tree work costs: $1,274 to $1,701
8 hours of tree work costs: $1,456 to $1,944
Tree removal cost in West Jordan
The average cost to remove a tree in West Jordan, Utah is around $770 (range $280 to $1,260). Difficult projects can cost thousands more when multiple trees are involved, and the work takes a full day or two. For a more detailed understanding of tree removal costs, see our Tree Trimming Cost Report.
Factors that Influence Tree Trimming Costs in West Jordan
When a contractor comes to your house to provide you an estimate, they will consider several factors that can increase or decrease the cost of your project. Pricing for tree trimming can vary based on the accessibility and condition of the tree. The type of equipment needed can impact the cost as well. Here are a few things to keep in mind.
Your prices may be higher when:
You have a tall tree.
The tree is difficult to access.
The tree overhangs power lines.
A crane or bucket truck is required to trim the tree.
The tree is in a poor or fragile condition.
You are requesting an emergency service.
Your prices may be lower when:
You have a small tree.
You are requesting the service in the off season.
The tree is easy to access.
The tree has already fallen and is not on a structure.
The work can be done without a crane or bucket truck.
Price(less) Quotes from Tree Services Near West Jordan, UT
Miracle Tree Services Miracle Tree Services is an expert in all types of tree services. We are based in Kearns, UT and also provide our impeccable offers to the people in the surrounding areas. Impeccable tree trimming services, affordable rates, and efficient workmanship are just three of the many things you can expect when you hire us. Stay on this page to learn more about our excellent offers.
Bountiful Tree Service
Aloha Tree Care & Landscaping Aloha Tree Care & Landscaping has been servicing the local Salt Lake City area for over 17 years. This is a family-owned business and this company will not leave any project without 100% customer satisfaction. They specialize in all types of tree and landscape services, residential and commercial.
Bland Tree Experts Bland Tree Experts' very own Jeremy Bland has been twice named the Utah Arborist of the Year in both 1999 and 2003.
{ "@context":"https://schema.org", "@type":"WebPage", "headline":"Tree Removal West Jordan Utah", "url":"https://truetreeservices.com/tree-removal-west-jordan-utah/", "about":
[{"@type": "thing", "name": "west jordan", "sameAs": ["https://en.wikipedia.org/wiki/West_Jordan,_Utah", "https://www.google.com/search?q=west+jordan&kgmid=/m/010fwb"]}, {"@type": "thing", "name": "landscaping", "sameAs": ["https://en.wikipedia.org/wiki/Landscaping", "https://www.google.com/search?q=landscaping&kgmid=/m/025sv9y"]}, {"@type": "thing", "name": "west jordan, utah", "sameAs": ["https://en.wikipedia.org/wiki/West_Jordan,_Utah", "https://www.google.com/search?q=west+jordan,+utah&kgmid=/m/010fwb"]}, {"@type": "thing", "name": "tree care", "sameAs": ["https://en.wikipedia.org/wiki/Tree_care", "https://www.google.com/search?q=tree+care&kgmid="]}, {"@type": "thing", "name": "arborists", "sameAs": ["https://en.wikipedia.org/wiki/Arborist", "https://www.google.com/search?q=arborists&kgmid=/m/01v000"]}, {"@type": "thing", "name": "tree", "sameAs": ["https://en.wikipedia.org/wiki/Tree", "https://www.google.com/search?q=tree&kgmid=/m/07j7r"]}, {"@type": "thing", "name": "pruning", "sameAs": ["https://en.wikipedia.org/wiki/Pruning", "https://www.google.com/search?q=pruning&kgmid=/m/02dj6v"]}, {"@type": "thing", "name": "homeowners", "sameAs": ["https://en.wikipedia.org/wiki/Home_insurance", "https://www.google.com/search?q=homeowners&kgmid=/m/0313mp"]}, {"@type": "thing", "name": "salt lake city", "sameAs": ["https://en.wikipedia.org/wiki/Salt_Lake_City", "https://www.google.com/search?q=salt+lake+city&kgmid=/m/04s909"]}, {"@type": "thing", "name": "tree stump", "sameAs": ["https://en.wikipedia.org/wiki/Tree_stump", "https://www.google.com/search?q=tree+stump&kgmid=/m/0d9wys"]}, {"@type": "thing", "name": "jordan", "sameAs": ["https://en.wikipedia.org/wiki/Jordan", "https://www.google.com/search?q=jordan&kgmid=/m/03__y"]}],
"mentions":
[{"@type": "thing", "name": "ad blockers", "sameAs": ["https://en.wikipedia.org/wiki/Ad_blocking", "https://www.google.com/search?q=ad+blockers&kgmid=/m/048tw4"]}, {"@type": "thing", "name": "facebook account", "sameAs": ["https://en.wikipedia.org/wiki/Facebook", "https://www.google.com/search?q=facebook+account&kgmid=/m/02y1vz"]}, {"@type": "thing", "name": "facebook", "sameAs": ["https://en.wikipedia.org/wiki/Facebook", "https://www.google.com/search?q=facebook&kgmid=/m/02y1vz"]}, {"@type": "thing", "name": "android", "sameAs": ["https://en.wikipedia.org/wiki/Android_(operating_system)", "https://www.google.com/search?q=android&kgmid=/m/02wxtgw"]}, {"@type": "thing", "name": "pruning", "sameAs": ["https://en.wikipedia.org/wiki/Pruning", "https://www.google.com/search?q=pruning&kgmid=/m/02dj6v"]}, {"@type": "thing", "name": "arborists", "sameAs": ["https://en.wikipedia.org/wiki/Arborist", "https://www.google.com/search?q=arborists&kgmid=/m/01v000"]}, {"@type": "thing", "name": "apps", "sameAs": ["https://en.wikipedia.org/wiki/Mobile_app", "https://www.google.com/search?q=apps&kgmid=/m/0h94y36"]}, {"@type": "thing", "name": "ios", "sameAs": ["https://en.wikipedia.org/wiki/IOS", "https://www.google.com/search?q=ios&kgmid=/m/03wbl14"]}, {"@type": "thing", "name": "layton", "sameAs": ["https://en.wikipedia.org/wiki/Layton,_Utah", "https://www.google.com/search?q=layton&kgmid=/m/010ds8"]}, {"@type": "thing", "name": "homeowners", "sameAs": ["https://en.wikipedia.org/wiki/Home_insurance", "https://www.google.com/search?q=homeowners&kgmid=/m/0313mp"]}, {"@type": "thing", "name": "salt lake", "sameAs": ["https://en.wikipedia.org/wiki/Salt_Lake_County,_Utah", "https://www.google.com/search?q=salt+lake&kgmid=/m/0jcgs"]}, {"@type": "thing", "name": "mowing", "sameAs": ["https://en.wikipedia.org/wiki/Mower", "https://www.google.com/search?q=mowing&kgmid=/m/02qvql"]}, {"@type": "thing", "name": "lawn", "sameAs": ["https://en.wikipedia.org/wiki/Lawn", "https://www.google.com/search?q=lawn&kgmid=/m/01v327"]}, {"@type": "thing", "name": "prune", "sameAs": ["https://en.wikipedia.org/wiki/Pruning", "https://www.google.com/search?q=prune&kgmid=/m/02dj6v"]}, {"@type": "thing", "name": "lawn care", "sameAs": ["https://en.wikipedia.org/wiki/Lawn", "https://www.google.com/search?q=lawn+care&kgmid=/m/01v327"]}, {"@type": "thing", "name": "tree pruning", "sameAs": ["https://en.wikipedia.org/wiki/Pruning", "https://www.google.com/search?q=tree+pruning&kgmid=/m/02dj6v"]}, {"@type": "thing", "name": "bluffdale", "sameAs": ["https://en.wikipedia.org/wiki/Bluffdale,_Utah", "https://www.google.com/search?q=bluffdale&kgmid=/m/010fmt"]}, {"@type": "thing", "name": "reliability", "sameAs": ["https://en.wikipedia.org/wiki/Reliability_engineering", "https://www.google.com/search?q=reliability&kgmid=/m/05rbj3"]}, {"@type": "thing", "name": "bushes", "sameAs": ["https://en.wikipedia.org/wiki/Shrub", "https://www.google.com/search?q=bushes&kgmid=/m/0gqbt"]}] }