If you are blighted with an overgrown lawn and garden and wish to have it transformed into a pleasing and beautiful space, you might want to look at the outside lawn care services. There is a range of advantages for using a professional landscape gardener who are mindful of how to care for the lawn to get the very best from it. Here are some of the benefits of hiring a professional lawn care service: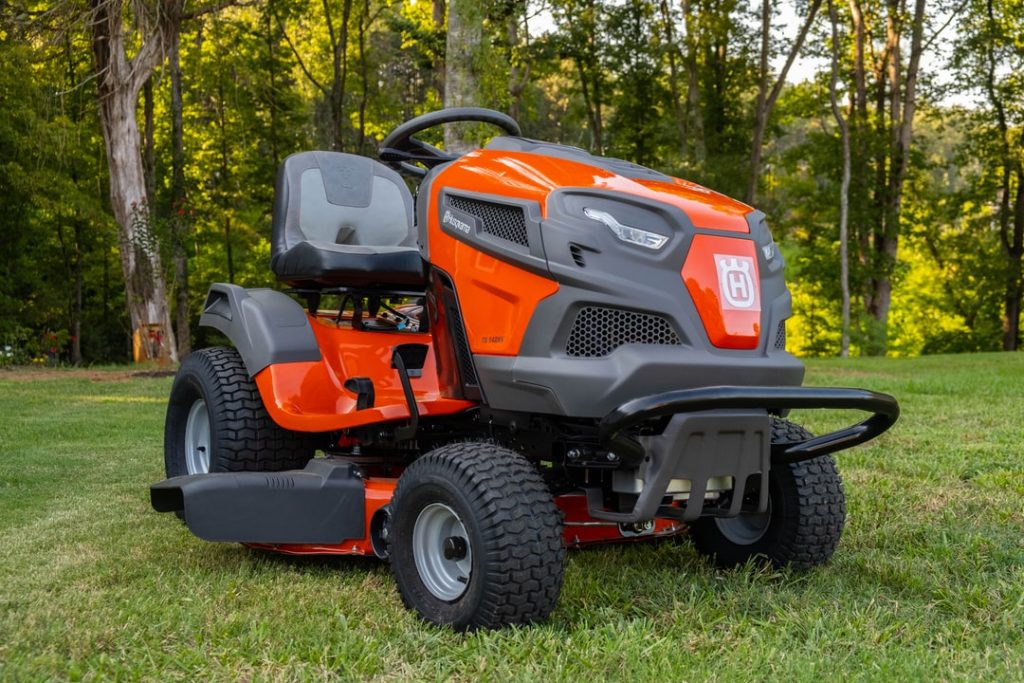 Implementing the right schedule of lawn care
If you are hiring a landscape company to take care of your yard area you want to put in place a regular schedule of when the grass is cut. A lawn is going to look a far-sight more attractive when it is cut at regular intervals, which is often weekly or bi-weekly throughout the summer months. This can easily be arranged with your chosen lawn maintenance contractor.
Feeding the lawn for best growth
Beyond just mowing the lawn in line with the required schedule, a professional landscape gardener will also be mindful of when to fertilize the lawn to help promote the growth of the grass.
Have access to the right tools and equipment
If you have attempted to care for the backyard in the past, you will recognize a range of different tools are required to effectively maintain the lawn and plant life. By hiring the services of a professional lawn care company you effectively eliminate the need to invest in lawn maintenance tools, which are often expensive if you need a varied choice. In order to offer a high-quality service, the landscape contractor will not only be equipped with a reliable lawn mower, but also certain other power tools such as the edging and trimming tools.
Diagnosing and treating pests and disease
A further quality service that is provided by the professional lawn care service is that of the diagnosing and treating any garden pests or plant diseases, which might be impacting the overall growth and quality of your garden. Since it is always wise to be cautious when using insecticide or fungicides, you might well want to leave this type of job to the professionals who are highly efficient at eliminating any pests detected in the garden. All in all, if you are able to leave the entire process of taking care of the lawn and plant life, you are able to free up a lot of your own time that can be spent more wisely relaxing in the back yard area, which is now in a pristine condition.
What Lawn Care Services You Can Acquire From Professionals
Experts in lawn care perfectly understands that it doesn't only incorporate mowing the grass and maintaining the ideal height of the grass' blade. Lawns involve more care and maintenance than you probably know about, so if you are looking for a proper service, it would most probably need more than calling your neighbor's teenage son to help you for extra bucks.
In taking care and maintaining a perfect lush, green yard, technical knowledge is a necessity in providing true lawn care. More experienced homeowners understands that there is a science to weed control that is more than what most people know. So they do not hesitate in counting on professional service providers to execute this for them.
Additionally, weeds are only one of the various issues that needs to be addressed in the maintenance of your lawn. Other tasks that are professionally handled by these experts also include issues with pesky bugs, worms, fungus, dry spots and many more. Luckily, experts offer a diverse range of services that are essential in making your lawn attractive, safe, healthy and comfortable.
What kind of services can be offered by a lawn care company are as follows:
· Mowing – the key to proper lawn mowing isn't just about eliminating unequal height of the grass by simply cutting them. Details such as keeping the mower blades sharp, cutting at the proper height according to the grass type, and the use of different mowing patterns are extremely crucial. Moreover, to achieve a beautiful, manicured look, string trimming and 90-degree edging should be done properly.
· Fertilization and weed control – lawn care experts are easily capable of determining which treatment best suits the type of lawn you have as well as your lawn's condition. This is one of the advantages of acquiring their services. Addressing grassy weed and broadleaf weed as well as fertilization can be a year-long process, and most importantly, the timing is crucial. Applying preventive and curative fungicide is also a task that requires technical knowledge in case of fungus concerns. With the help of experts, the right chemicals as well as tools can easily be addressed.
· Insect control – pest control treatment requires different approach depending on the type of insects involved. Whether you want to stop bugs from getting inside your house or to control the population of fleas, ticks, and chiggers outside, the right treatment approach can be easily solved by professionals.
Lawn care isn't a simple matter. It is a complicated work that needs pretty much year-round maintenance so it is highly recommended to have excellent service provider to depend on. Professional lawn care services can help you to have that great looking lawn without all of the work that comes along with it. There are many companies, both national and locally that can provide you with the services you need to maintain your lawn. These services including lawn care services to keep the lawn healthy as well as services that are used just a few times per year. Other services provide mowing and trimming help as well. Before you sign with any of these services, be sure you know what the company can offer to you.
What You Need, What They Offer
Some companies offer just about all services for your yard while others are specialized. If you want a lawn that is lush, free from weeds and problems, then choosing a company that only offers a cutting service won't work well. One way to get a good quality company is to find referrals from customers that have worked with the company. If you find that the company is not performing as you would like, notify them and be sure that appropriate action is taken.
The Difference Between Landscaping And Lawn Care
There are some landscaping companies that you can work with that offer lawn care services. Some offer experience and others offer resources that can help you. It is important to know who the landscaper's employees are so that you can determine if they have the necessary skills to do the work. To work with a company like this, be sure that they can provide you with the necessary services you need including knowing how t fertilize and seed the lawn as necessary. You also may need their help with maintaining pest control. Some landscaping companies do not provide this to the level you will need.
When you have selected a company that is to provide you with full lawn care, then you should see them doing additional things besides simply cutting and trimming the yard. They should be removing weeds and filling in locations where there is a problem. If you only see grass cutting, that service is likely all you are getting. Working with a quality lawn care service can help you to meet your needs. Specify what your needs are before you actually invest in the company. More so, be sure that you know what they are providing and how well this fills your specific need.
Benefits of Using Lawn Care Services in Utah
Having a beautiful lawn does take work, though. Rather than spending most of your time working on your lawn, hire a lawn care service in Utah to do the work for you. Then, you can spend more time enjoying the lawn and relaxing, and less time working.
Why Hire a Lawn Care Service?
The climate in Utah is conducive to plant growth year-round. If you have a yard to care for, this means that you essentially never have a day off! Not only do the plants you want grow year round (grass, trees, shrubs, flowers), so do the plants you don't-weeds! Additionally, fungal diseases and insects have a grand old time, where conditions are ripe for growth of one kind or another all year. What looks like a lovely oasis outside of the window, is really an entire ecosystem needing care. With a lawn care service, the service, not you, has to worry about all of that!
Benefits to hiring a lawn care service in Utah are:
o A professional lawn care service in Utah will know exactly the right time to fertilize your lawn for optimum growth. This will save you time and money because you will not apply fertilizer at the wrong time for plant growth.
o A professional lawn care service has all of the tools and equipment needed to do the job efficiently, thoroughly and quickly. Each service will not only include mowing and trimming, but edging, weed control and a general checkup of the lawn. You could spend four hours doing what it takes a lawn care service thirty or forty five minutes, and they will do more than you could. (Do you trench edge your beds every time you mow? I didn't think so!)
o A lawn care service in Utah will be specially trained to diagnose and treat pest and disease problems before they get out of hand. The key is proper diagnosis and proper treatment. A homeowner can go to the hardware store and buy a kill everything type of fungicide/insecticide, but that can literally kill everything-including plants and beneficial insects. A trained, certified lawn care service will help you fix the problem and avoid mass destruction in the yard.
o Lawn care services will have a schedule that optimizes their ability to properly care for your yard. Grass looks its best when it is cut regularly, and at the right height with sharp mower blades. Lawn services keep their own interests, and the interests of their clients in mind by properly maintaining their equipment at peak performance levels-something the average homeowner does not have time to do.
The main benefit of hiring a lawn care service in Utah is the ability to enjoy your lawn, rather than spend all of your free time working in it. You will, in the end, save time and money by hiring a trained professional to care for your lawn. If you don't do your own taxes, or cut your own hair, or re-wire your house, outsource your lawn care. Your back, your neighbors and your wallet will thank you!
DYI or Professional Lawn Care
You don't have time for complicated garden arrangements or have enough space to have both flower stops and a lawn? In any case you should either spend time to take care of it or hire a professional lawn care company to do it for you. Many would think that taking care of a lawn is simple. Indeed, it is not rocket science, but still there are many things to know in order to have a healthy and nice lawn. Using a professional lawn care service will save you the time required to learn the lawn care secrets as well as the risk involved in practicing over your own garden.
How A Professional Lawn Care Company Can Help?
Usually they will make an analysis of the current condition of your lawn. It normally includes the grass types, turf density, thatch, lawn diseases, weeds type and presence, watering patterns, and so on. Each one of these is very important and must be taken into account for growing a healthy garden.
The next batch of services depends of the analyses made. Most of the professional lawn care companies offer weed and moss control, scarification, pest control, fungus and disease control, fertilization. If you are new to the subject it is likely that you don't know what exactly each one of this means. Here is a brief explanation.
Weed control includes monitoring of the weed growth and the application of various treatments to reduce it. Scarification is a mechanical process that removes dead moss and combing the thatch. It's important for the proper growth of the grass as well as for the good watering. Do not worry if some lawn areas will have to be re-seeded after the scarification. The pest control includes application of pest products and a recommendation which are the best ones after consideration of the most common pests for your garden. In fact you may not need professional lawn company to take care for your lawn all-round the year. You can be briefed how to handle the regular activities such as watering and mowing. It is easy to learn the basics of watering and mowing. The lawn company can handle the pest control and fertilization. This way you will not only spend some money but will benefit from a relaxing hobby.